We all miss attending real physical conferences. Meeting colleagues from other cities or countries, drink a lot of coffee, talk science with our peers and of course, present our work at poster sessions (maybe with a glass of beer or wine at hand)!
Since March 2020, well, things have changed and it's still unsure when we'll be able to get back together at physical conferences.
The good news is that Fourwaves allows you to recover the benefits of poster sessions in a virtual and interactive way!
Don't underestimate the value of poster sessions for your virtual event
When we decided to build virtual tools on Fourwaves for scientific conference, we knew from all the discussions we had with organizers and participants that what was missing was a way for participants to engage in real live interactions.
Streaming oral presentations is nice and adds value to your event, but having too much can lead to disengagement from your participants. 
On the other hand, poster sessions are fun, interactive and are memorable experiences. They allow participants to:
Present their work and practice their communication skills.
Get insightful feedback from their peers to help advance their research projects.
Network with their peers and find new collaborators.
Have a relevant experience on their scientific curriculum.
How can I organize my virtual poster session?
First of all, you're in good hands. Fourwaves has been used for years by scientific event organizers. It was built by scientists, for scientists. We understand what it's like to organize and attends conferences.
With the new tools we developed you'll be able to:
Publish a professional event website to share information to your participants.
Collect abstract submissions and posters.
Send emails to attendees to inform them of important event details.
Publish your abstracts and posters online ahead of the virtual event.
Allow attendees to engage in live video conversations in front of virtual posters!
Step 1 - Create your event on Fourwaves
Create your event here. Enter the event information and you'll be redirected to your event dashboard.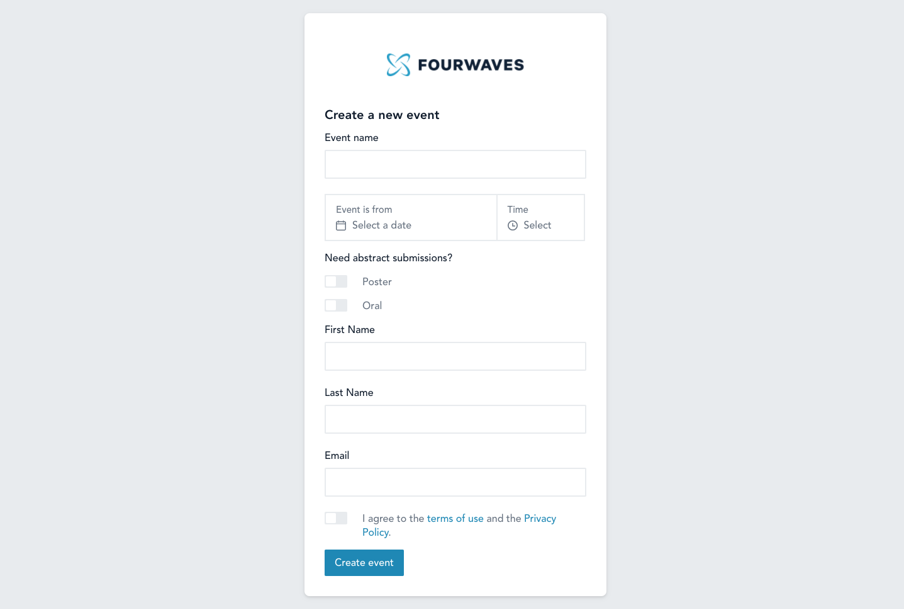 Step 2 - Configure your event website
Through the organizer panel, go through the different sections to customize your event.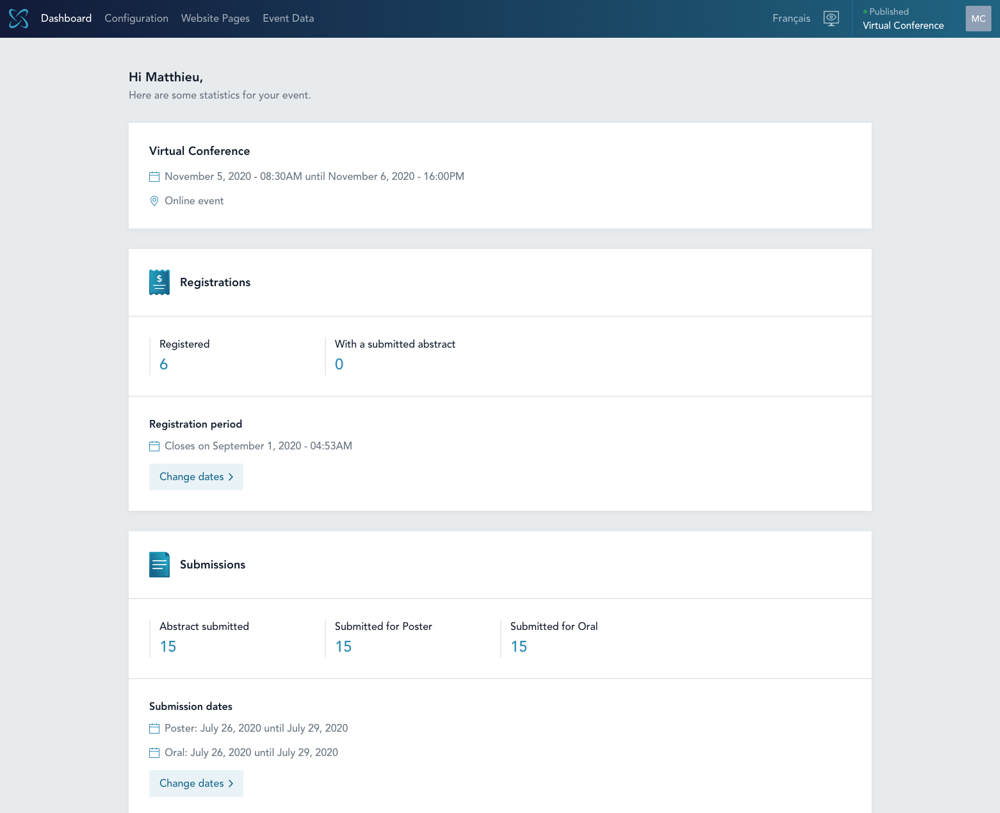 Step 3 - Collect abstract/poster submissions
Customize your abstract submission form. You'll see the usual title, authors, abstract and you can add other fields like:
- Poster: participants can submit their poster in an image format
- PowerPoint: some slides to present key results.
- Figures: participants can upload multiple figures, each with a description.
- Other custom fields of any type: text answer or multiple choice questions.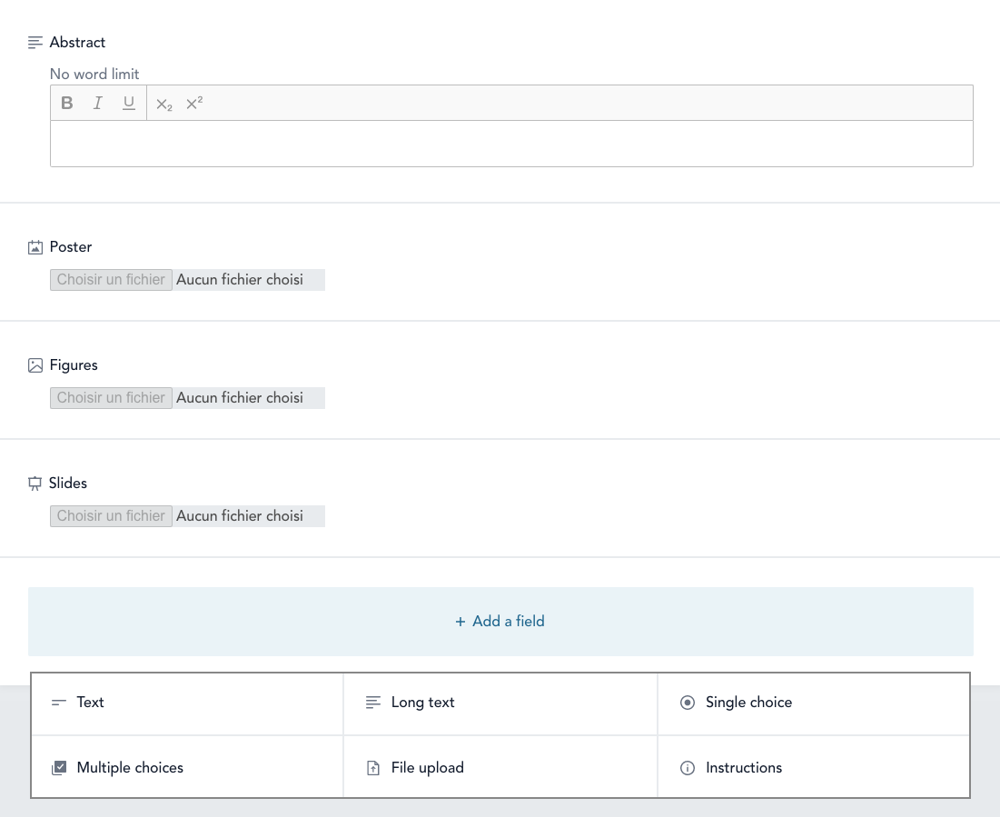 Step 4 - Launch your virtual poster session!
The day of the event, participants will be able to search by keyword, filter by topics and see the abstract's poster, figures and the attached PowerPoint.
When in front of the poster the participant can ask the presenter to start a video conversation. Up to 8 participants can be in the video conversation while looking at the poster and the abstracts supplementary material.