La plateforme spécialisée aux sessions d'affiches
Ayez tous les outils en main pour organiser et offrir une expérience d'apprentissage et de réseautage réussie.
Gérer le site web de l'événement, les inscriptions, les soumissions et les critiques.
Donnez aux participants l'accès à un riche matériel de présentation avant, pendant et après l'événement.
Augmentez l'engagement avec des fonctionnalités interactives telles que les conversations vidéo, les questions-réponses et plus.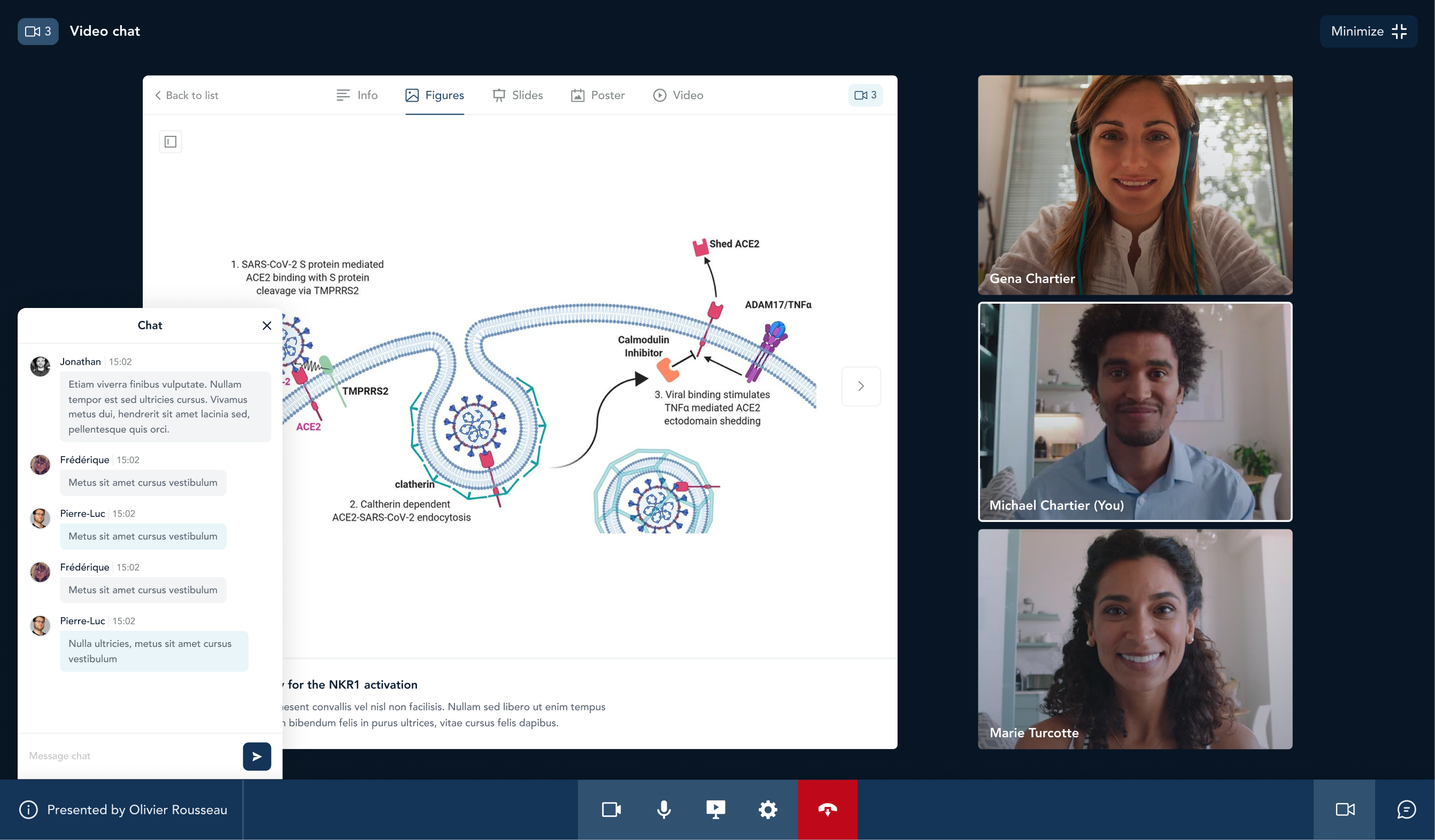 Streamlined poster submission
Stay organized and collect content without lifting a finger.
Handle posters, figures, Powerpoints and videos.
Participants can upload their material.
Painless peer review.
Be up and running in minutes.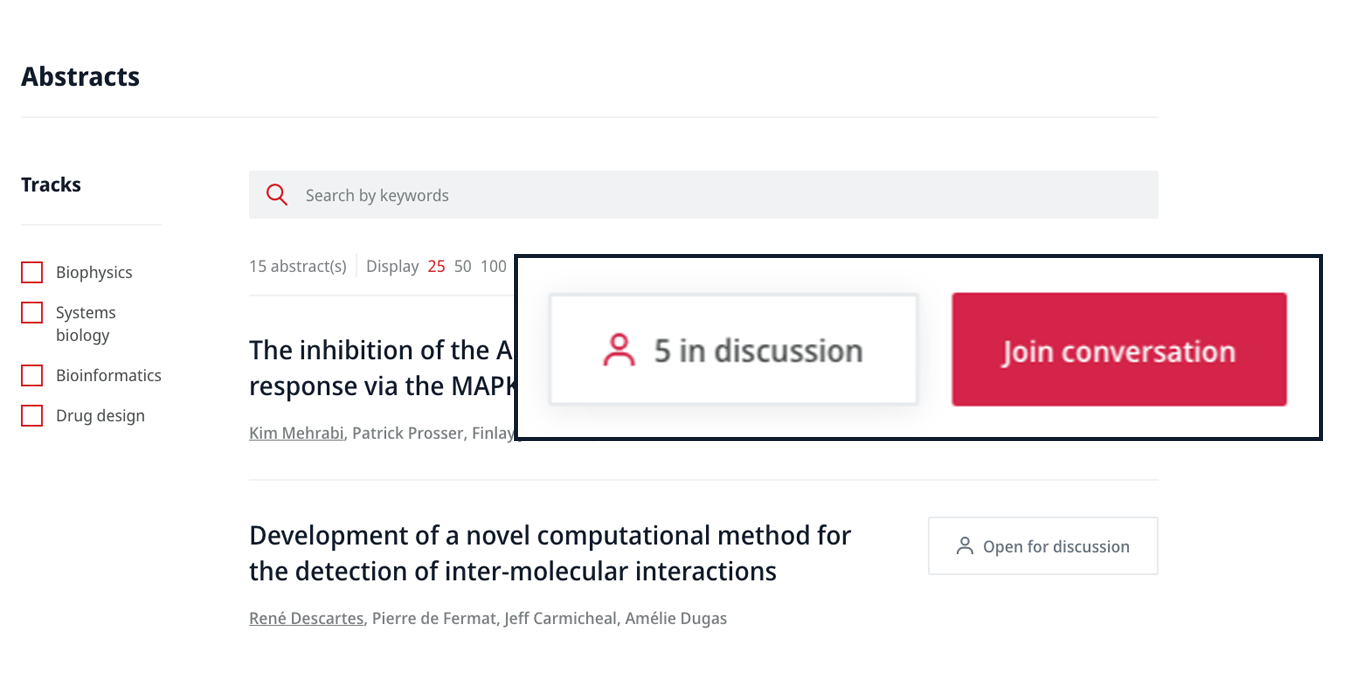 Publish ahead of the event
Get a beautiful poster hall published so participants can explore the content before, during and after the event.
Filter or search to find posters of interest.
Bookmark and upvote your favorites.
Explore posters and other material in full-screen mode.
Control who has access to the content.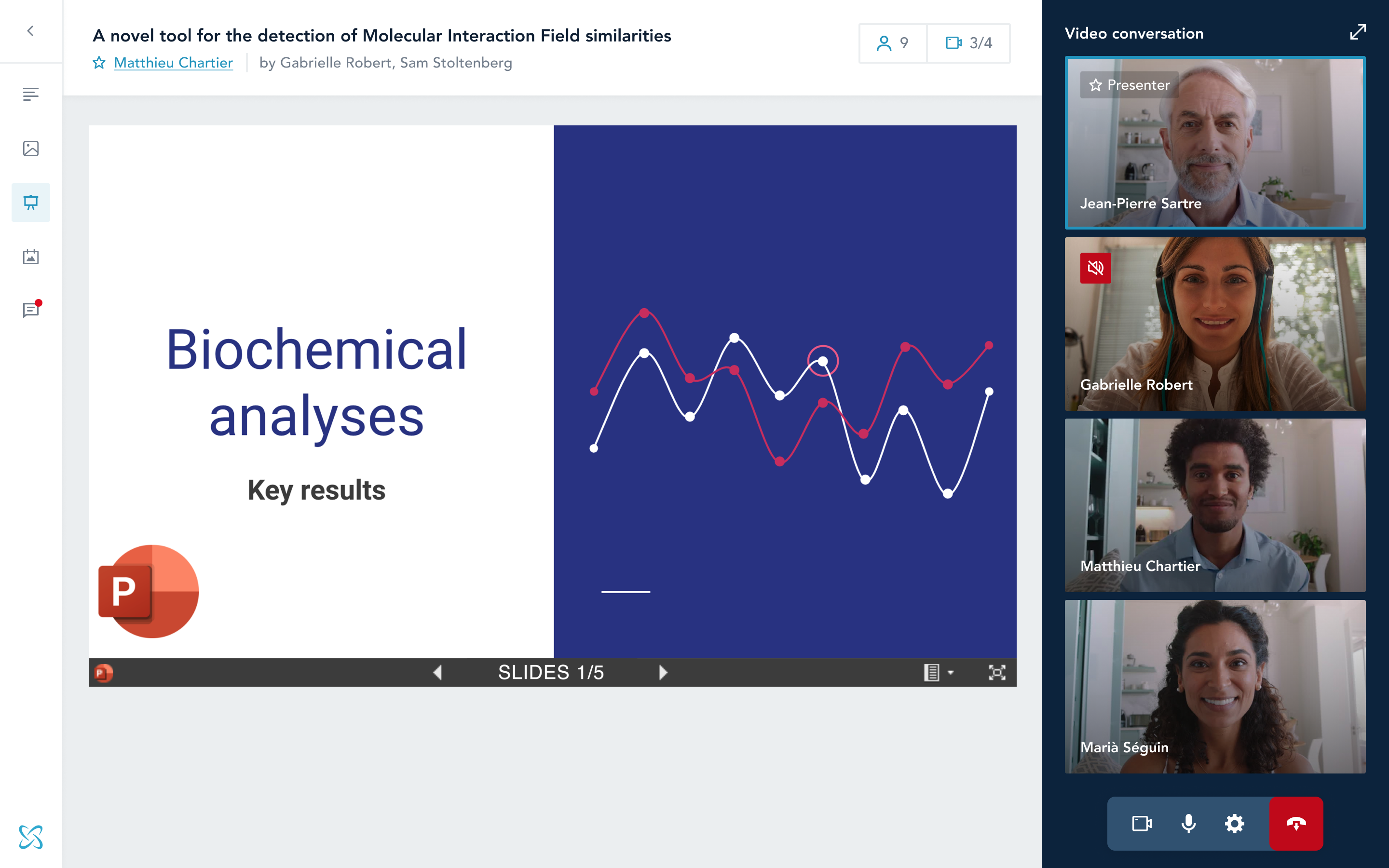 Deliver a memorable live experience
Let participants engage in live video group discussions directly within the platform.
Have video rooms without needing Zoom.
See at which posters people are discussing.
Roam from poster to poster freely.
Presenters don't need to wait in front of their poster.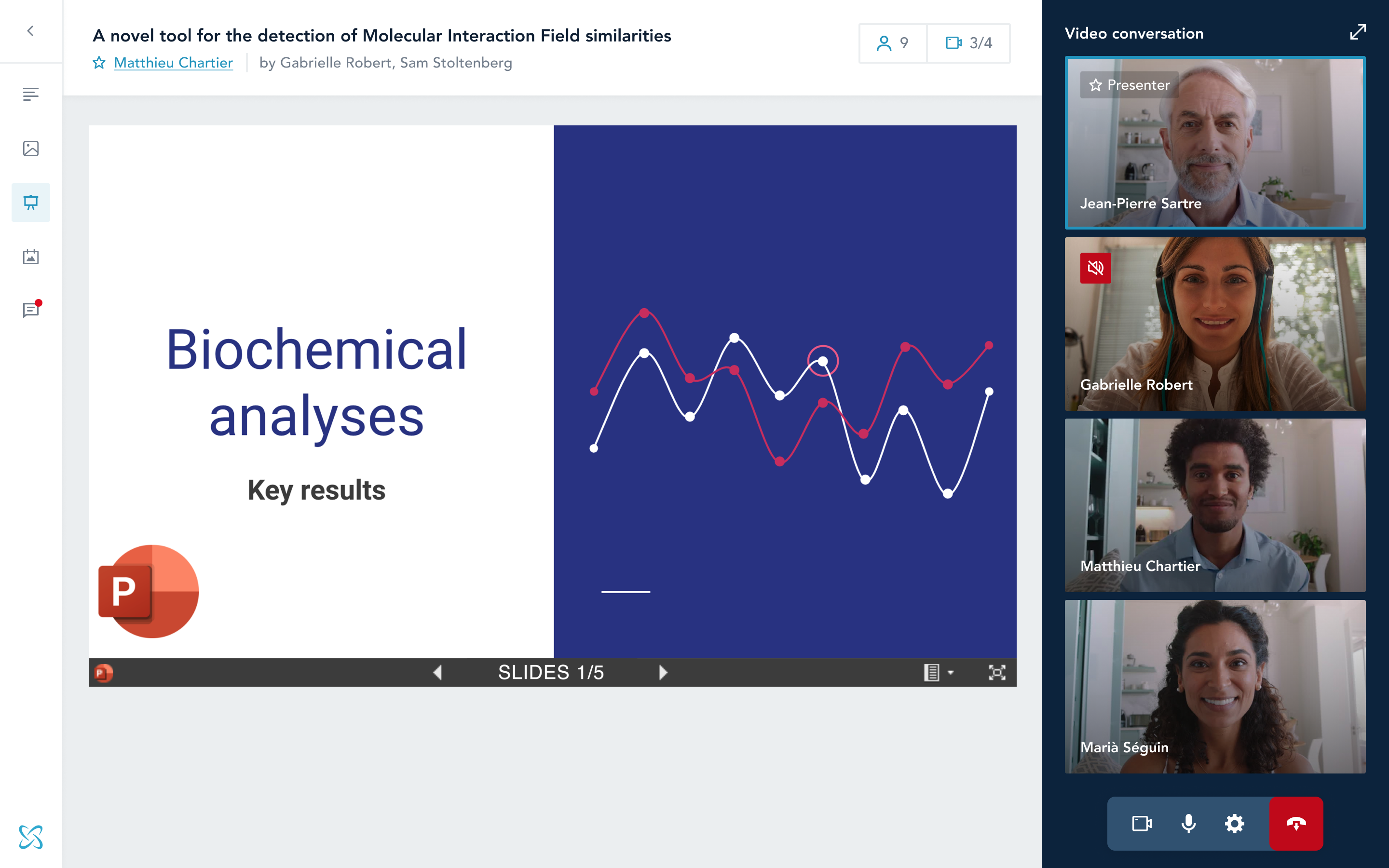 "La plateforme a très bien fonctionné et j'ai reçu de nombreux retours positifs de la part des participants, étudiants et professeurs. La session d'affiches virtuelle nous a aidés à garder l'esprit de l'événement et a été l'occasion de nombreuses conversations entre les participants et les présentateurs. La section «backstage» était facile à naviguer et très simple à maîtriser."
David Bird
Professeur agrégé - Mount Royal University
Increase interactions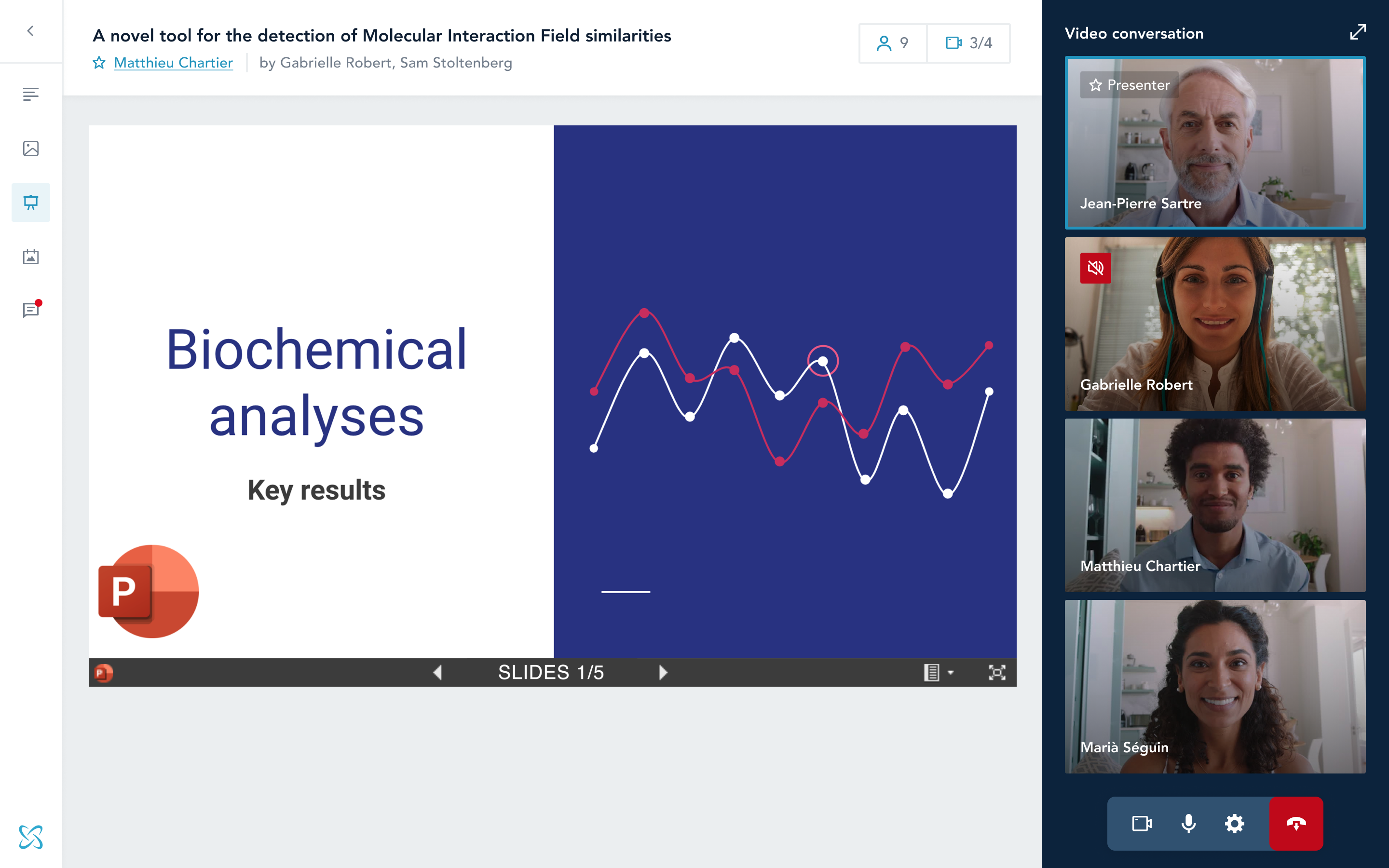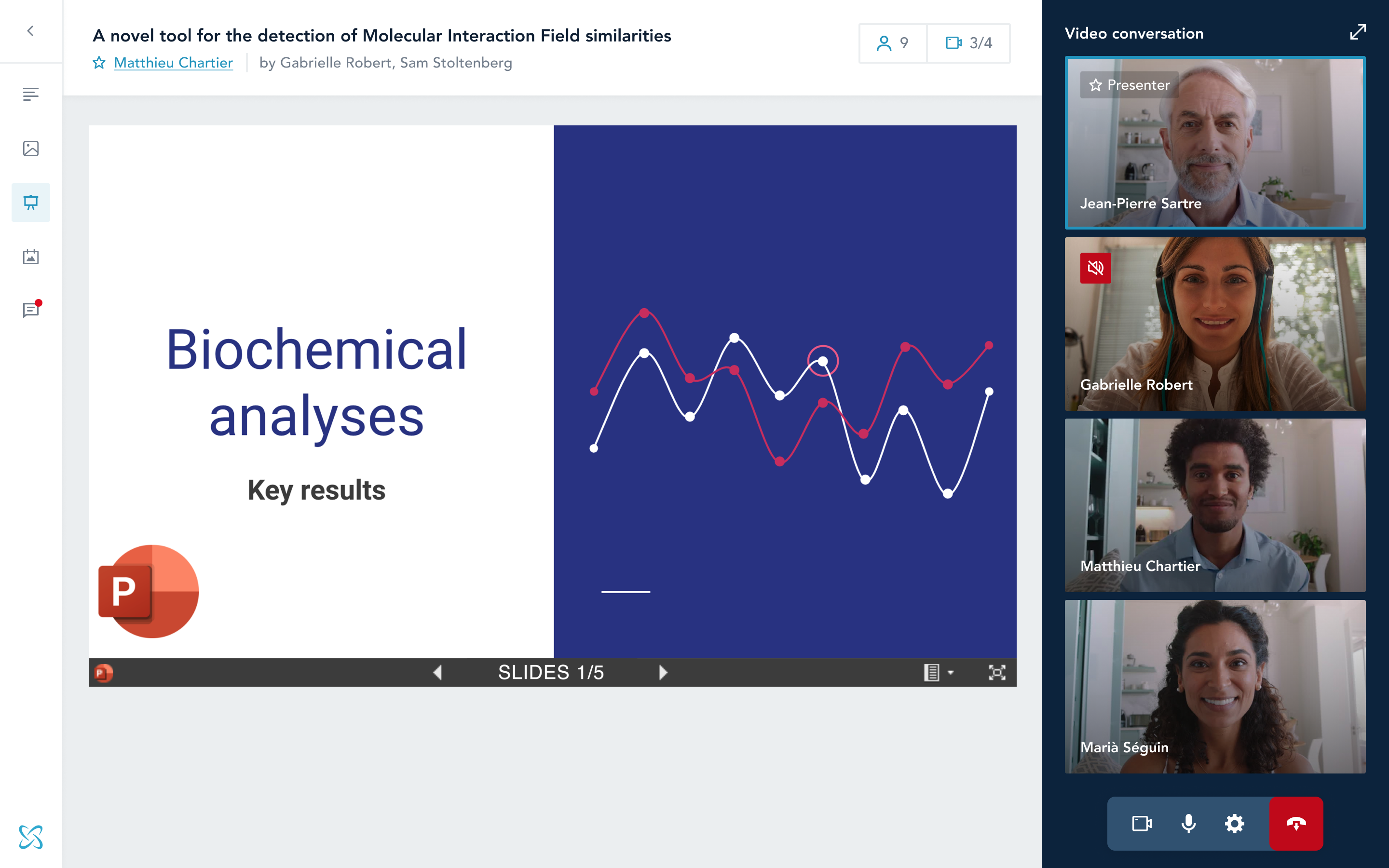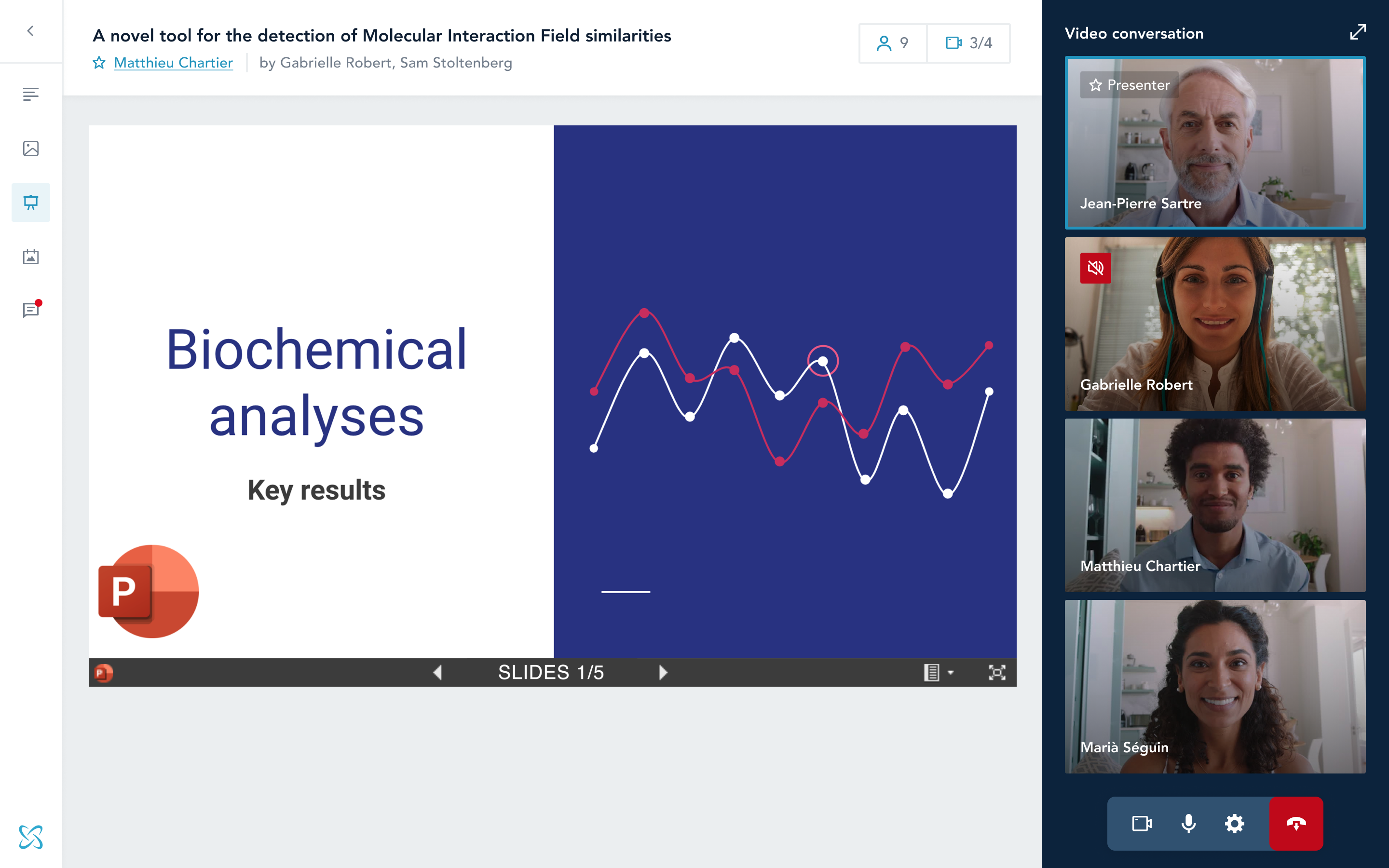 Share screen
Highlight key figures and results or share more sensitive material only on the day of the event.
Q&A section
Leave questions and reply in a threaded discussion before, during and after the event.
Private conversations
Communicate privately with presenters by sending them a message easily.

"C'est une chose de vendre une solution et un service, c'en est une autre de satisfaire les clients. Je peux dire que Fourwaves a relevé le défi avec brio!"
Martin Guay
Faculté de médecine dentaire, Université Laval
Integrated to a powerful event management platform
Benefit from one single platform for all your events needs.
Beautiful event website.
A powerful registration form with integrated payments.
A call for abstracts and peer-review system.
Email communication and more!