Hybrid Conference Platform for Academics and Scientists
Remove geographic limitations and increase accessibility with one single platform. Offer a unified experience for on-site and virtual participants to foster collaboration among researchers and students.
Trusted by top organizations
Unified on-site and virtual experiences
All your event under one roof
Bring in-person events attendees and virtual attendees together on one platform that's accessible in real-time on the web and mobile. Share session details, deliver livestreams and offer engaging ways for students and researchers to meet and connect.
Advanced poster session tools
Use the world's most advanced poster session platform to connect virtual and in-person attendees. Host insightful virtual poster sessions in nifty breakout rooms that facilitate scientific communication. Remote attendees can walk around from poster to poster just like they would in a physical event.
Accessible content library
Extend the impact of your event by giving access to abstracts, videos, posters, PowerPoints and figures for as long as you want before and after the event.
Book a demo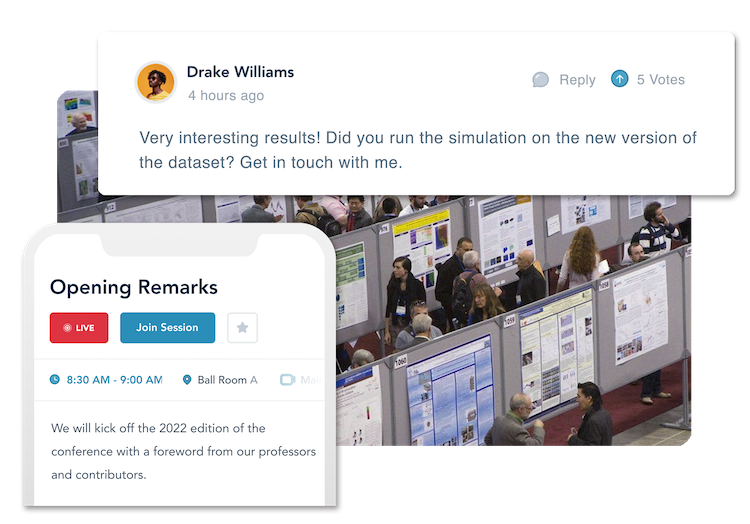 In-person and virtual networking
Meaningful connections
Attendee engagement is crucial, our engagement features allow event attendees to find others with common interests through an online directory. Let them create their own list of connections and bookmark their favorite content and sessions.
New collaborations
Bring attendee experience to another level. Provide new ways for students and researchers to discuss through video chat and instant messaging. Keep the conversations going even after the event has finished to foster new collaborations between labs.
Open discussion boards
Encourage discussions where everyone can learn and share their point of view before, during, and after the event through public discussion boards.
Book a demo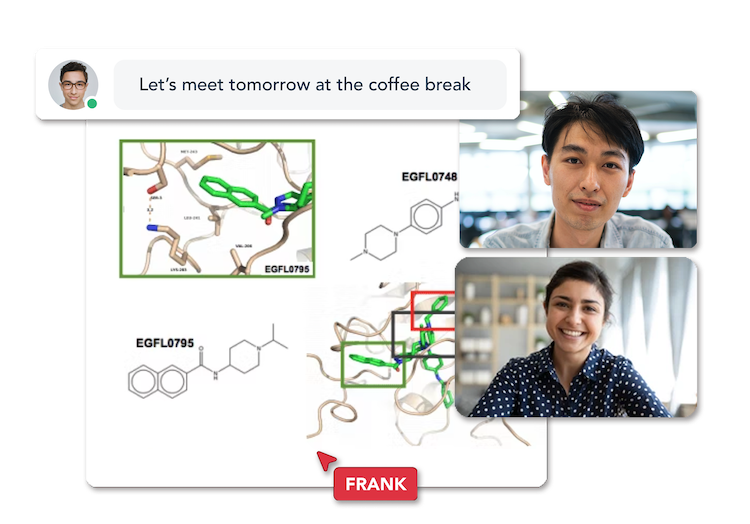 All-in one solution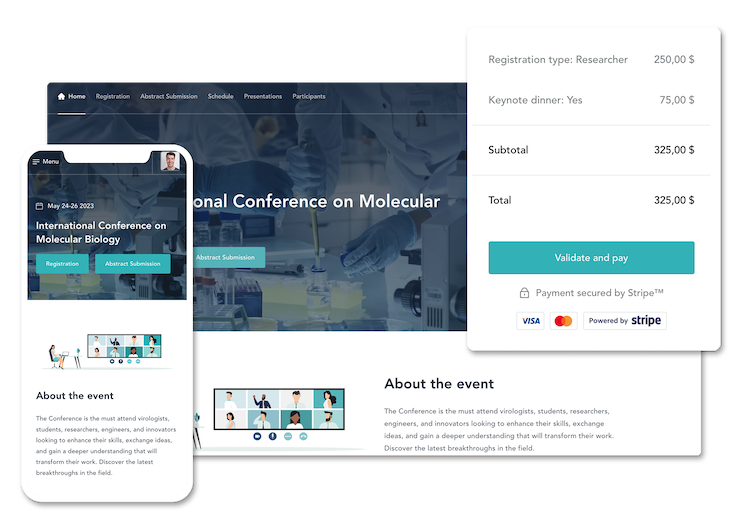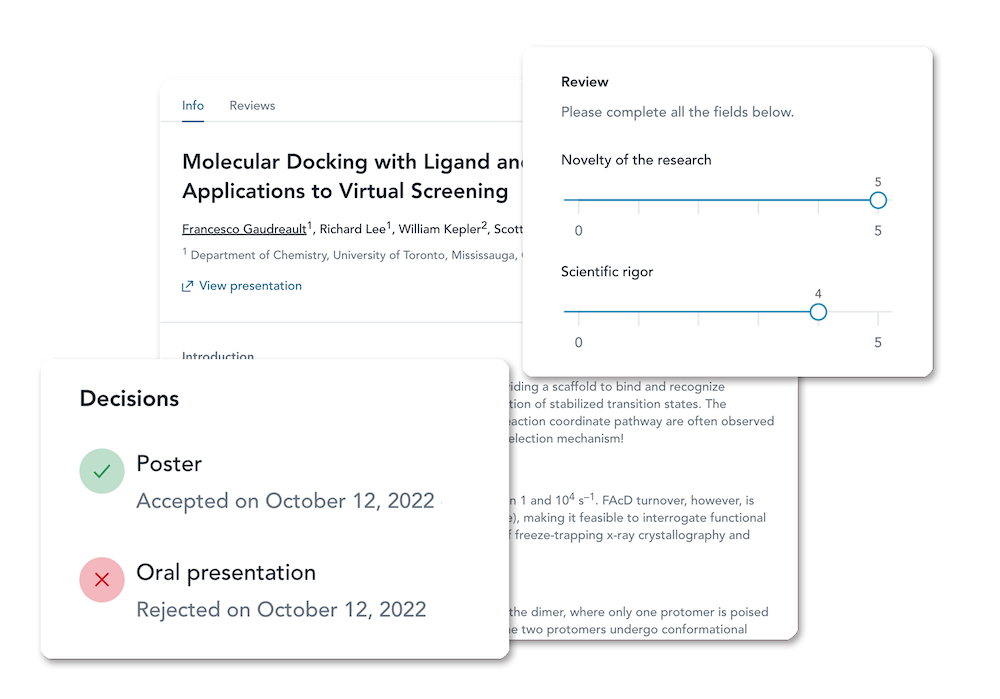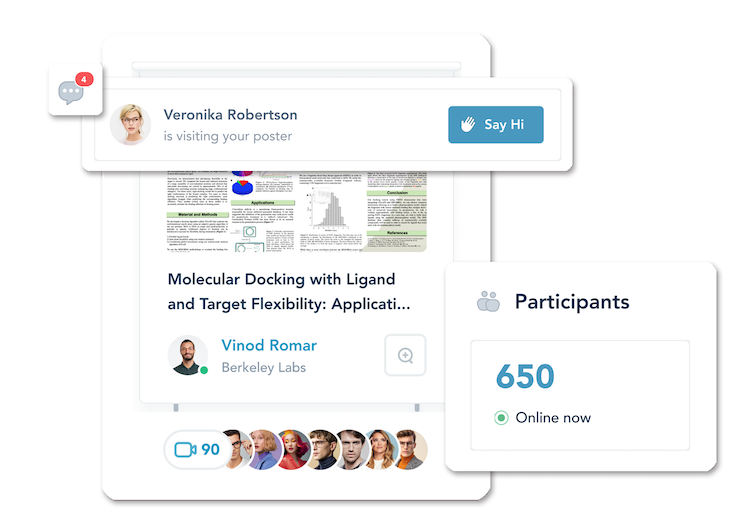 Event website and registrations
Create a stunning mobile friendly event website to highlight sponsors, speakers, schedule and more. Manage online registrations and payments with a complete registration system.
Abstract management and peer-review
Manage submissions through a flexible form where authors can send their abstracts or papers. Easily perform peer reviews to find the top-scored content and build your program.
Live event web app
Get participants to meet, discuss and follow your program through our live web application that's fully adapted for mobile phones and desktop.
Hybrid event software made for scientific conferences
Improve the event experience and audience engagement of your next event, and streamline your event planning with an event management software that will improve in-person experience and allow virtual audiences to have engaging experiences.
Fourwaves is an event management platform that provides a second-to-none event technology with interactive features, custom functionalities and engagement tools made for scientific event organizers.

Want to ensure a successful event? Try the best hybrid event platform for academic event planners.
Try Fourwaves for Free
Customizable event website.
Live and on-demand videos, images, files and more.
Unlimited organizer access.
Ticketing: Registration pages and forms
Live and on-demand videos, images, files and more.
Event content accessible to participants only.
Supports multiple languages.
Badge generation to help with your badge printing
Work for any type of event, from webinars to trade shows.