In-person Conference Platform for Academics and Scientists
Organize your best in-person event with our all-in-one conference management system. Publish a mobile friendly event website with registrations, abstract submissions, and that transforms into a web app for on-site attendees.
Trusted by top organizations
Your technology partner for in-person events
Event web app
Participants can access the schedule, read abstracts, browse posters and contact other participants from their mobile device.
Efficient organizer panel
Stay on top of your in-person event logistics with your fast organizer panel. Edit the event website, customize the forms and access all the data you need to perform your tasks.
Ready to print material
Generate ready-to-print name tags and poster board tags with QR codes. Create a uniform abstract booklet in a few clicks.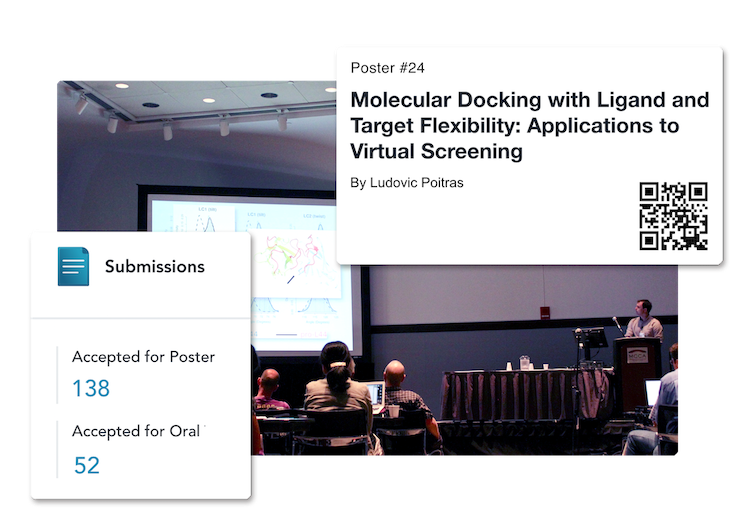 Enhanced participant experience
Accessible content
Increase engagement by making the abstracts, slides, videos, and posters available online any time before, during and after the event.
Increased engagement
Use Poster board QR codes, discussion boards, and participant messaging to increase event engagement before and after the event.
Scalable to hybrid or virtual
Prepare for any scenario by integrating livesteams and virtual poster sessions. Open a live virtual app in case you need to add a virtual component at the last minute.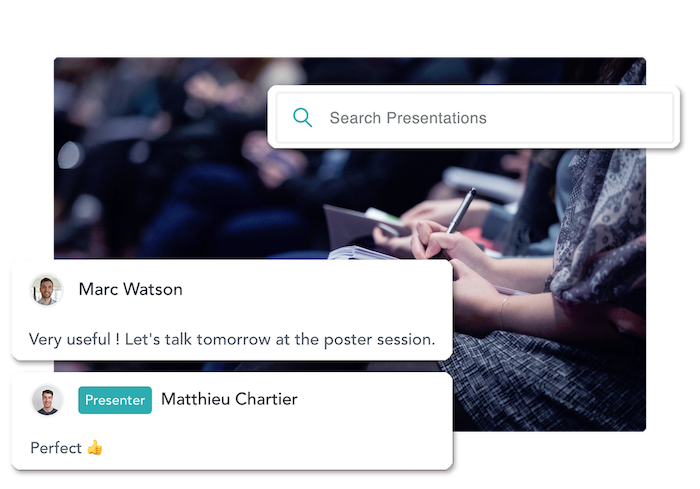 All-in-one solution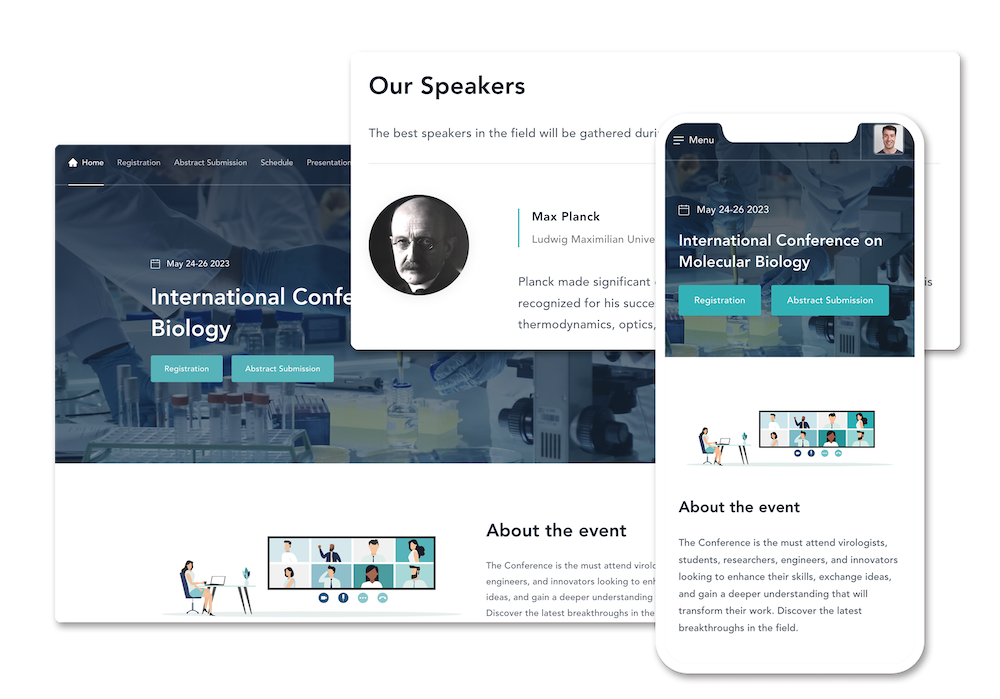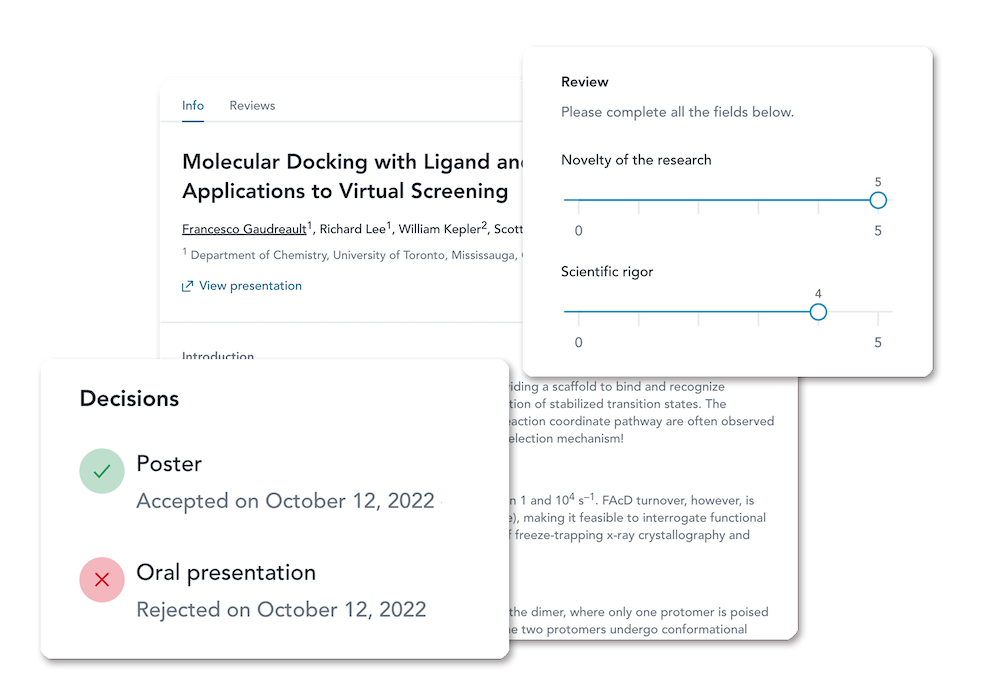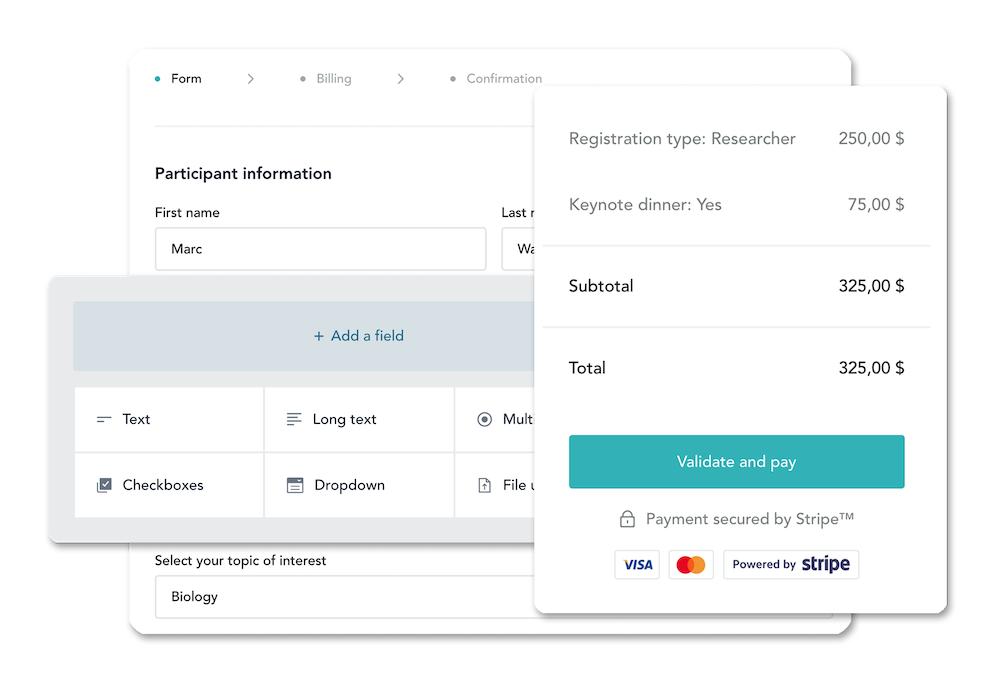 Mobile-friendly event website
Give the perfect first impression with a customizable mobile friendly website to highlight your sponsors, speakers and share important event information.
Abstract submissions and peer-review
Setup a complete abstract submission form in minutes. Customize reviews and distribute submissions to your scientific committee. Contact authors and build your program online.
Registration and payments
Our intuitive form builder lets you fully customize the registration form and collect payments in your bank account. Manage confirmation emails, waitlists, coupon codes, refunds and more.