Virtual Conference Platform for Academics and Scientists
Host an engaging virtual conference where participants can attend live sessions, network and present their work. Manage all pre-conference logistics and run your virtual conference on one platform.
Trusted by top organizations
The perfect place to meet virtually
Foster authentic connections
Our dynamic virtual application is the ideal place to allow your participants to live your event from home in order to meet, exchange and create lasting collaborations.
Best-in-class Virtual Poster Sessions
Scan through posters in full-screen, listen to discussions, see attendees in real time at each poster and present with a smart laser pointer. Get ready for the best virtual poster experience!
Attendee Networking
Allow participants with common interests to meet and exchange via private messaging, 1:1 video chats or via the event chat.
Increased the reach and accessibility with confidence
Global audience
Fourwaves is built to scale and can accommodate large numbers of participants around the world.
Video recordings
Upload video recordings after the event to keep your audience engaged.
Fast customer support
Access our help desk 24/7 with thorough articles with detailed screenshots. Get unlimited help from our support team.
All-in-one conference management software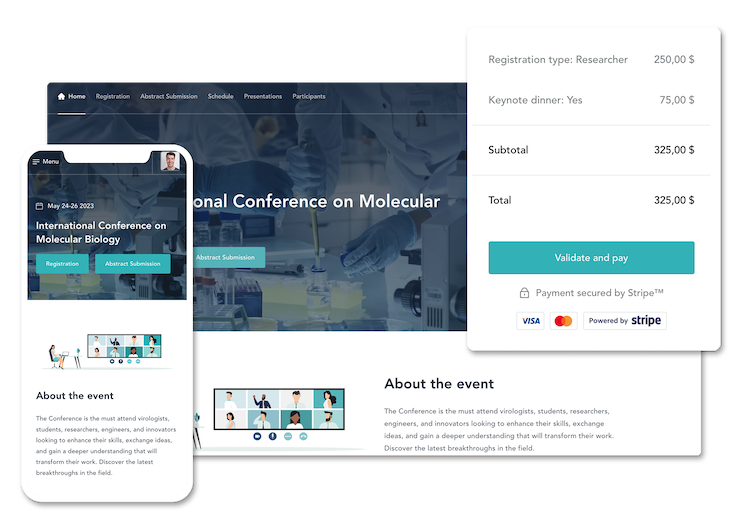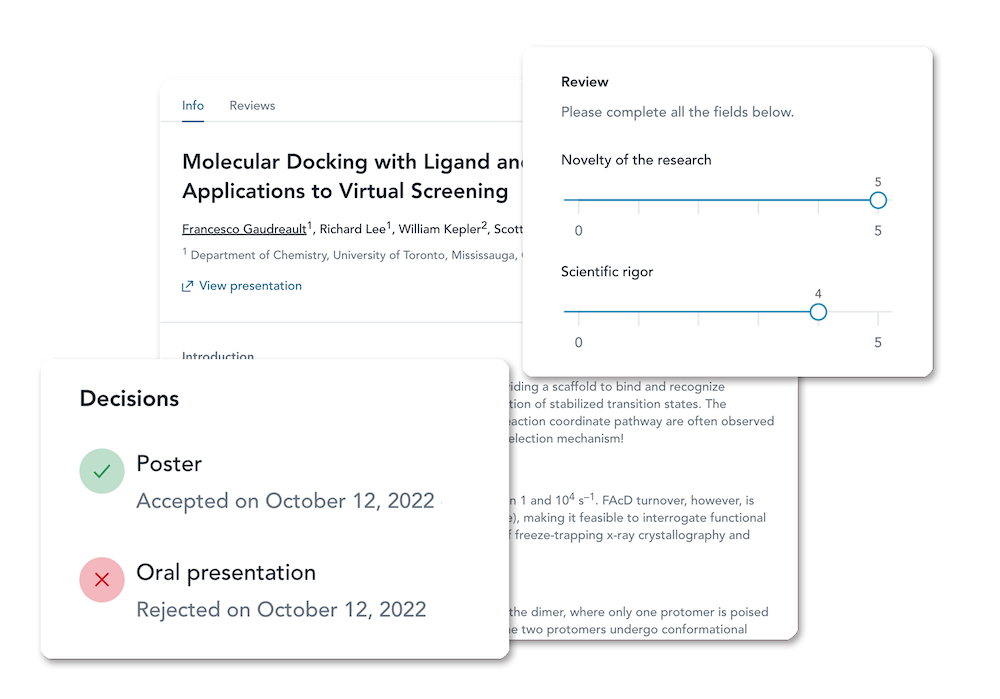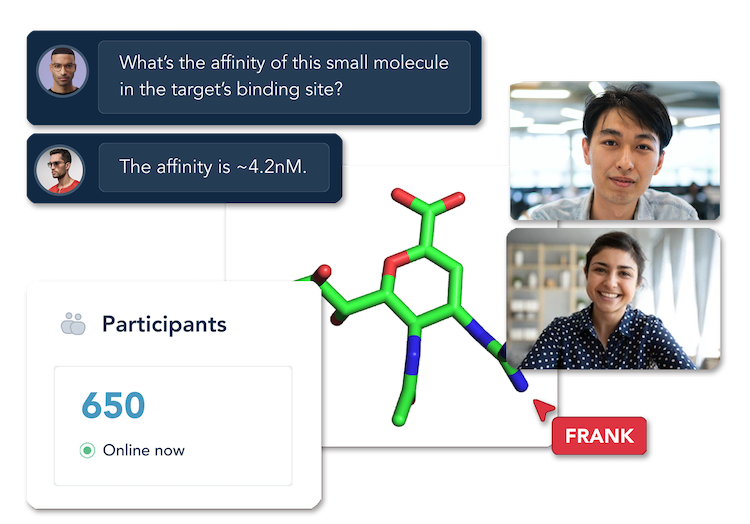 Event website and registrations
Publish a beautiful mobile-friendly event website to share the event information, manage registrations and online payments.
Abstract submissions and event program
Manage your abstract submissions and peer reviews. Organize your presentations in your event program, all through one system.
Virtual platform
A complete virtual venue to access livestreams, chat or call other participants, attend virtual poster sessions or visit an exhibitor hall.