The Preferred Conference Management System
We allow research communities to meet and present their most recent projects to spark discussions and foster collaborations.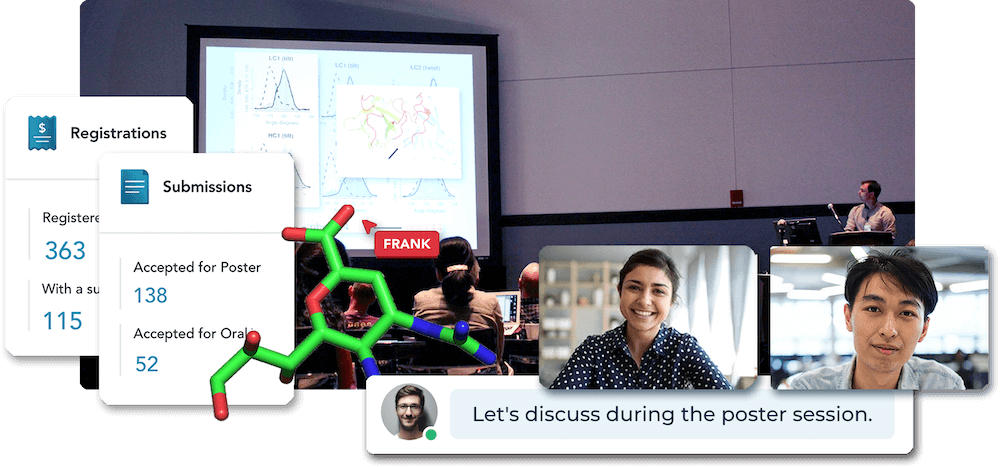 Trusted by top organizations worldwide
The end-to-end scientific conference platform
Book a demo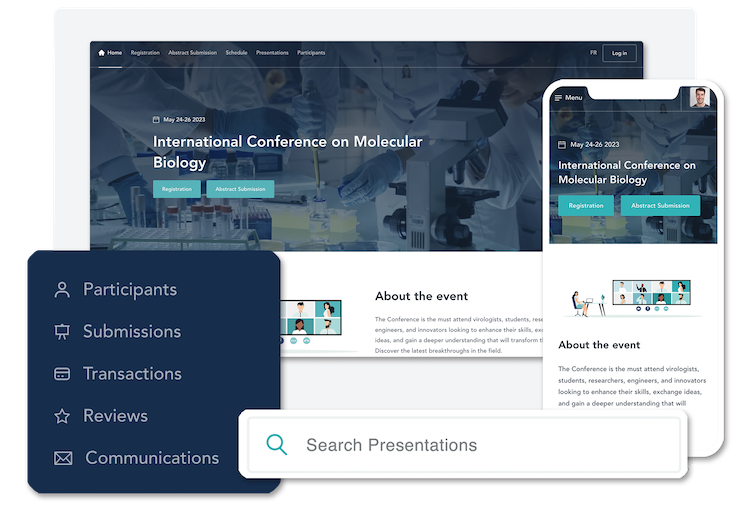 Registration and payments
Customizable registration form
Online payments
Printable name tags, mass emails
Data reports and more
Book a demo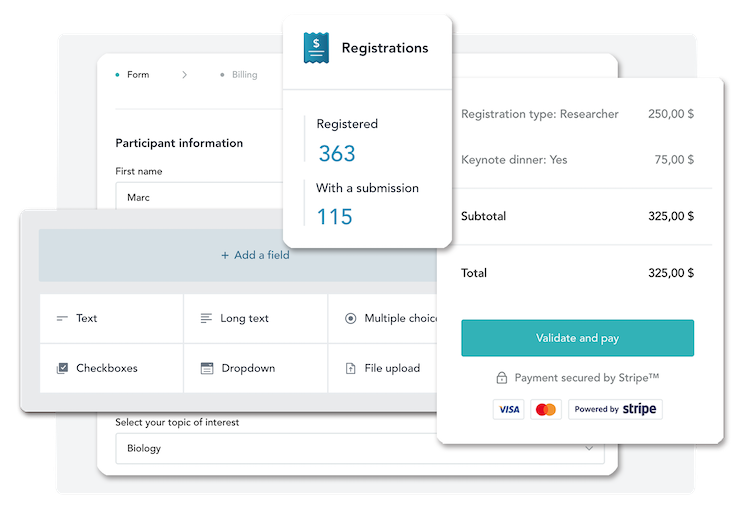 Submissions and peer-review
Submission form published in minutes
Peer-review scoring and decisions
Communicate with authors and presenters
Publish a detailed event program
Book a demo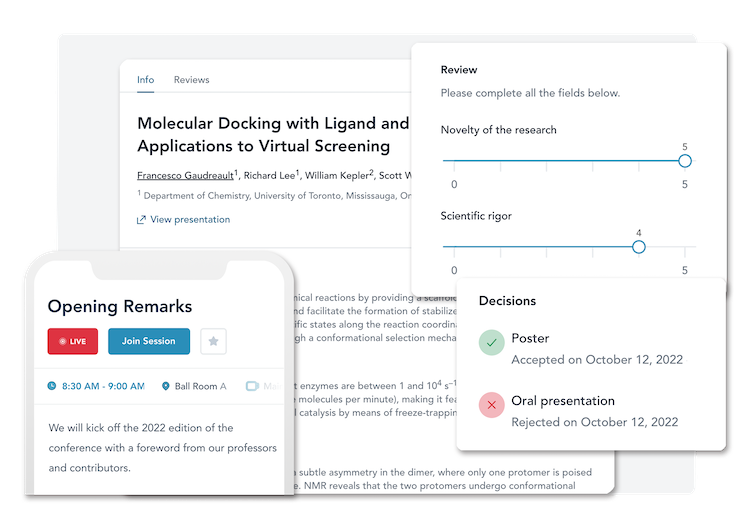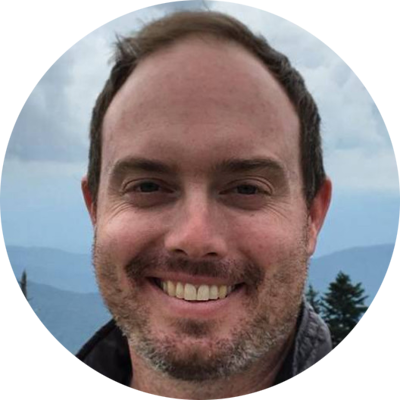 Grant McKenzie
Assistant professor, McGill University
Working with Fourwaves was a great experience from start to finish. The platform is modern and easy to navigate, and the team is incredibly responsive. I highly recommend.
Frequently asked questions
We focus only on research conferences, so the interface is clean, simple and easy to learn. You won't find endless confusing configuration options. Only what you really need.

Plus, you have all the tools on one platform, regardless the size of your event.

Oh, and everything loads super fast. Try it for yourself.

In 10 to 30 minutes you can be up and running with your event online!

Our forms are pre-built with standard questions and you can edit or add new ones. Once your event is published you can keep editing everything!

Create your event here to get started now.

Yes, we have features and pricing adapted for all event formats: in-person, hybrid or virtual.

Yes! You can create your event now and test everything for free.

We even have a free plan with unlimited registrations and tons of features. So you can use Fourwaves 100% free.
See what our users are saying
Katrine Turgeon

Professor, UQO

Extremely easy to set up and intuitive. The support team is responsive. Participants found it easy to register and submit. I recommend to all my colleagues without any hesitation.

Meg Hughes

University of British Columbia

When I found Fourwaves I was delighted. Not only did their team understand the nature of scientific research events and poster sessions, but the pricing understood my academic budget.

Bettina Rausch-Malina

Coordinator, University of Zurich

The Fourwaves platform is perfectly designed for a researcher who wants to organize an in-person or virtual scientific event. Everything you need is just there – you don't have to search for anything.

Randy Gollub

Professor, Harvard Medical School

The platform is easy to use, reasonably priced and the support team is very helpful. We faced no technical challenges at all. Fourwaves is a pleasure to work with!

Cláudia Mendes

Project Manager, University of Oxford

It was very interactive and engaging, Fourwaves made it very easy for them to access the posters being presented virtually.

Beth Slater

Organization for Human Brain Mapping

We had a very short time to prepare for our hybrid meeting and my frequent question-filled emails were always answered promptly with great detail. I never felt as though we were just handed a product and left to figure it out. There was a constant support presence.

Grant McKenzie

Assistant professor, McGill University

Working with Fourwaves was a great experience from start to finish. The platform is modern and easy to navigate, and the team is incredibly responsive. I highly recommend.

Nicolas Doucet

Principal Investigator, INRS

Fourwaves eliminates all irritants that any conference organizer will inevitably encounter, i.e. managing registration and payments, generating the final program and name tags, managing the event website, etc. This is such an essential platform!

Joanne Auclair

Administrative agent, CRCHUM

It's a wonderful tool, I don't know how managed to do it all without it! Fourwaves decreased my stress level by 85% for our events. I appreciate the availability and rapidness to answer our questions.

Sylvie Lesage

Professor, Université de Montréal

I planned many Symposiums with the help of Fourwaves. They made it effortless. I highly recommend it for all of your planning needs.

Mylène Côté

Academic Coordinator, Université de Sherbrooke

An easy to use platform that saved us valuable time with registration and printing the proceedings. The platform adapted well to the specific needs of our scientific event. Congratulations and thanks for the amazing work and the fast support!

Pierre-Yves Savard

Coordinator, Université Laval

We often use Fourwaves for our events. In addition to the ease of use, it is well adapted, efficient and above all very reliable. Fourwaves is the perfect tool to save time and succeed in organizing our events.

Kim Gauthier-Schampaert

Université de Sherbrooke

The Fourwaves platform has become essential in the preparation of our summer schools in biology at the University of Sherbrooke. I really enjoy working with Fourwaves!

Deanne van Rooyen

Associate professor, Acadia University

Thanks for all the help with the AUGC conference, it was a huge success. Registration and abstracts submissions were seamless!

Rafael Najmanovich

Professor, Université de Montréal

I can only praise Fourwaves for their professionalism in developing this turn-key solution for conference management that allows academics to focus on the science of the event. I definitely encourage you to use Fourwaves.
Reliable, simple to use, complete and appreciated all over the world.
Use Fourwaves, Fund Climate Change Research
In collaboration with the University of Sherbrooke, we established the Fourwaves Climate Change Research Fund. A portion of our revenue will be directly allocated to support graduate students focusing on climate change studies, fostering faster innovation and research in this domain.
Projects announced in the fall 2023.