Context
As the Coordinator for The Centre de recherche en biologie structurale (CRBS) at McGill University and a Manager and Research Associate at the Cystic Fibrosis Translational Research Centre (CFTRc), Annick Guyot was no stranger to the challenges associated with planning academic events. 
The problem
One of the largest challenges she faced was managing her email inbox. With multiple events in progress, Annick was receiving hundreds of messages a day and was struggling to keep on top of all the conference registrations, abstract submissions, vendor and venue details, and communications with her planning committee. 
Annick knew there must be a better way, but until 2012 when she met the founders of Fourwaves at a symposium, she was unaware that conference management software like Fourwaves existed. 
The software was in its early stage at the time, and after discussing her situation with the Fourwaves team, Annick decided to give it a try. 
It wasn't long before she was hooked. 
The solution
It was instantly clear that Fourwaves would solve the organizational challenges Annick was facing. Not only would this software manage all of the event registrations and abstract submissions, but it also helped with the printing of name tags and communicating with submitters and presenters. 
Annick also truly appreciated how easy it was to design a professional-looking website using Fourwaves.
"The websites are easy to use for both organizers and participants, and are simple to set up for in-person, virtual and hybrid events."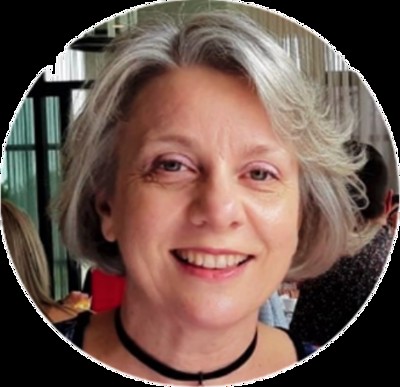 Annick Guyot, PhD
McGill University
"Before Fourwaves, all the information was coming to my inbox and it was difficult to stay organized. Now it's all in one place, and staying on top of things is easy. Fourwaves saves me so much time."
The results
Annick was so impressed that she and her teams continued to use Fourwaves again and again, organizing 10 events for GRASP/CRBS and 5 events for CFTRc (upon writing those lines in 2023).
This repetitive use created even more efficiencies. Not only were the event websites easy to set up and intuitive to use, but Annick is able to simply clone the previous year's website and tweak the content to make it applicable for the upcoming event.
This efficiency was further enhanced by the Fourwaves support team.
"Whenever I have a question, I just reach out to Fourwaves' tech support and they'd get back to me right away. The support is fast and thorough… Fourwaves provides excellent customer service that I can rely on." - Annick Guyot, McGill University
When the pandemic hit, Fourwaves allowed Annick to seamlessly switch to a virtual event format that included a virtual poster session, which is an important part of the event.
Annick and her teams are excited about the events they have planned, and are confident that no matter what surprises arise, the events will be well organized and easy to manage, in large part thanks to the trusting relationship that Annick has built with the Fourwaves team.
About
The Centre de recherche en biologie structurale (CRBS) is dedicated to facilitating cutting-edge research in structural biology by hosting a wide variety of modern biophysical equipment platforms at McGill.
The Cystic Fibrosis Translational Research Centre (CFTRc) focuses primarily on finding a cure for cystic fibrosis, and raising awareness in the general public and research communities. The CFTRc provides a platform for basic CF research and the development of therapies targeting the basic defect that underlies cystic fibrosis and other protein trafficking diseases. The centre is composed of a network of dedicated, passionate researchers who work in close relation with other CF organizations such as Cystic Fibrosis Canada and Fibrose kystique Québec.
Looking for a long term solution for your conferences?
Try Fourwaves
Book a demo
TRUSTED BY TOP ORGANIZATIONS
Explore other customer stories
Just 12 weeks before their event, OHBM had to find a new event software to power their international hybrid event. The results: everything happened without a hitch with huge success.
From an urgent transition to virtual poster sessions, to a return to an in-person format, Fourwaves helped the Cancer Biology PhD program streamline their whole conference experience.