Professional Event Website
Create a professional looking and mobile-friendly event website in minutes. Showcase sponsors, integrate registration and submission forms and share the event schedule all in one place.
Trusted by top organizations worldwide
Add a remarkable touch of professionalism.
Enjoy organizing your event with a solution that will delight attendees, attract sponsors and save you some precious time.
Publish a beautiful event website easily.
Share speaker bio, sponsor info and documents.
Add your custom banner, images and colors.
Integrate powerful forms and interactive features.
Book a demo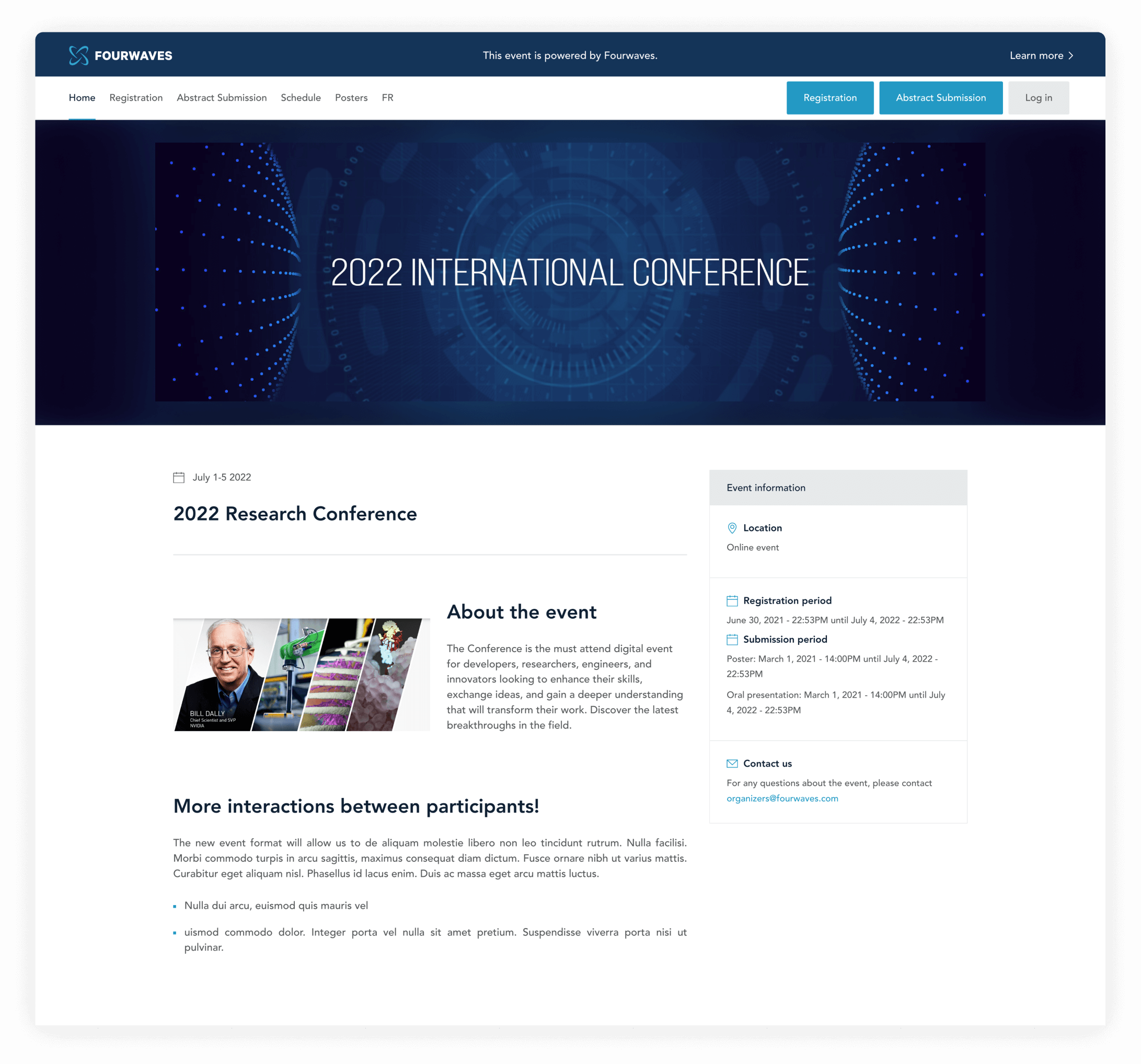 Guide participants the day of the event.
Provide a clear picture of your event's schedule to help your participants get the most out of the event.
Manage single or parallel tracks.
Place presentations within your sessions.
Give easy access to livestreams.
Display the correct timezone automatically.
Book a demo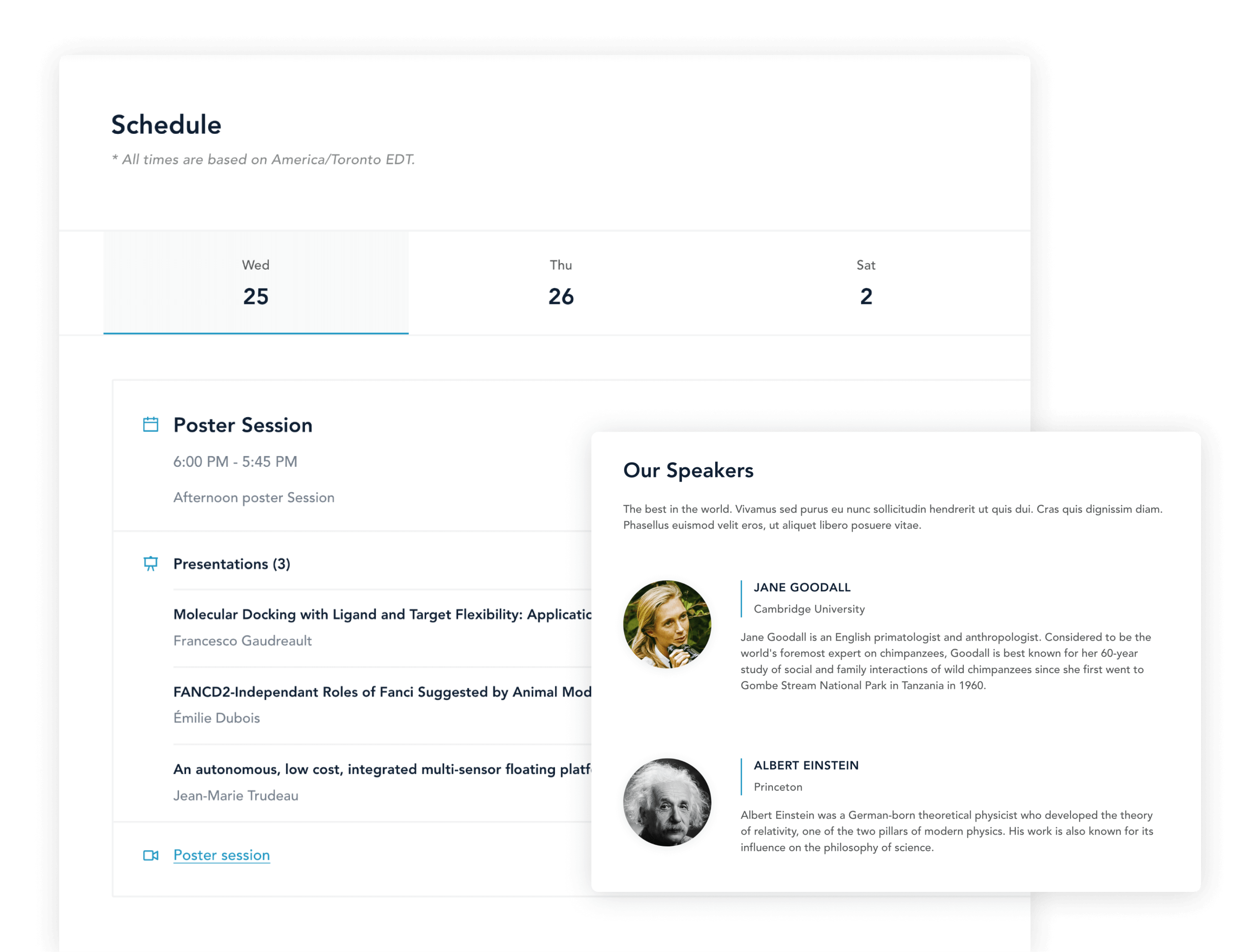 Achieve your event goals by bringing participants together.
Make your participants happy by letting them connect and access the content before and after the event, regardless if it's virtual, hybrid or in-person.
Browse posters, slides, watch videos and more.
Interact through live group video conversations.
Keep the event alive with Q&A.
Find and message participants with similar interests.
Book a demo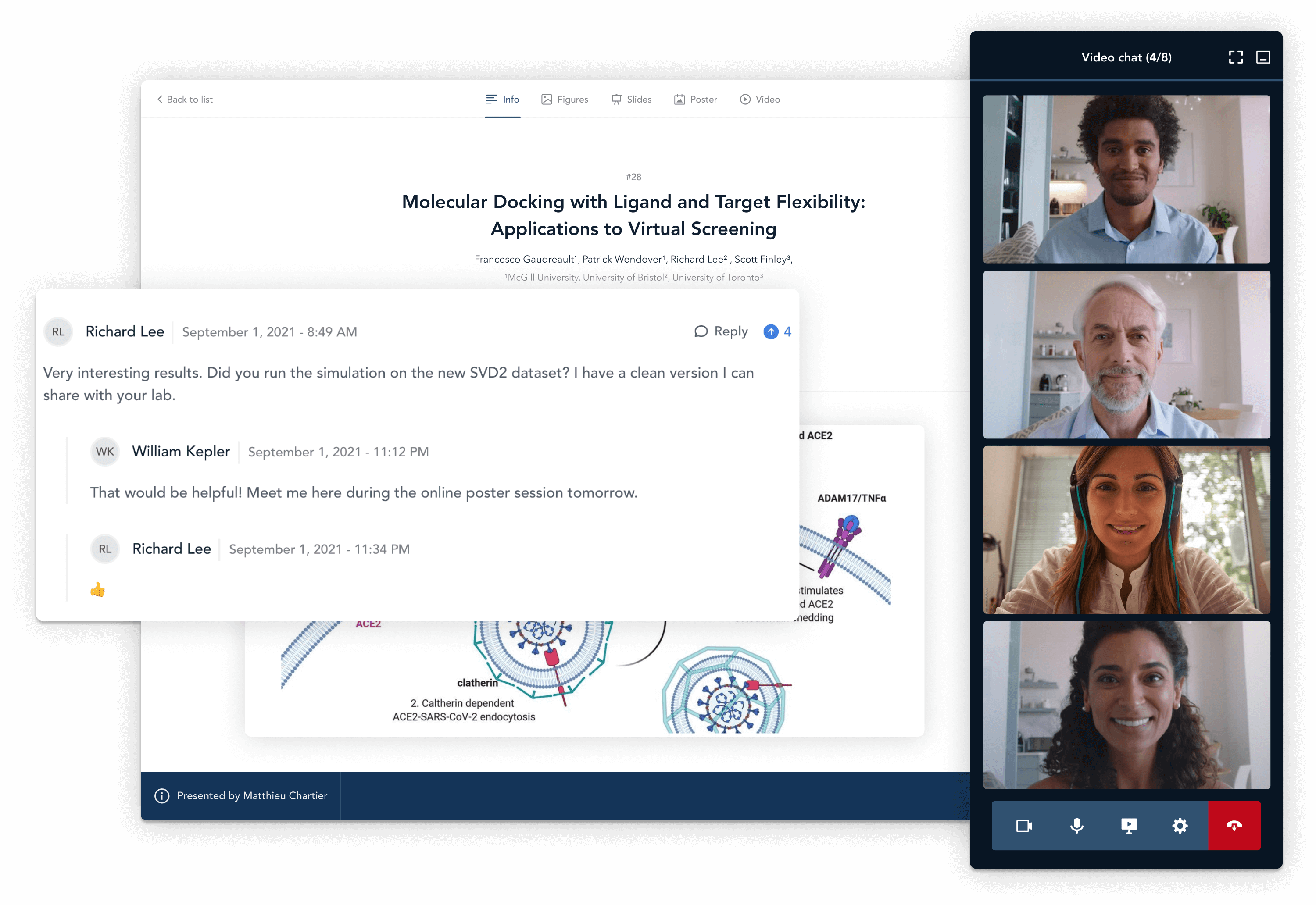 Enjoy organizing your event with an efficient dashboard.
Get your tasks done with minimal effort and make it a pleasant organizing experience from start to finish.
Regain full autonomy with your own event dashboard.
Access all your event's data in one place.
Manage forms and edit your website's content easily.
Send emails, generate reports and more.
Book a demo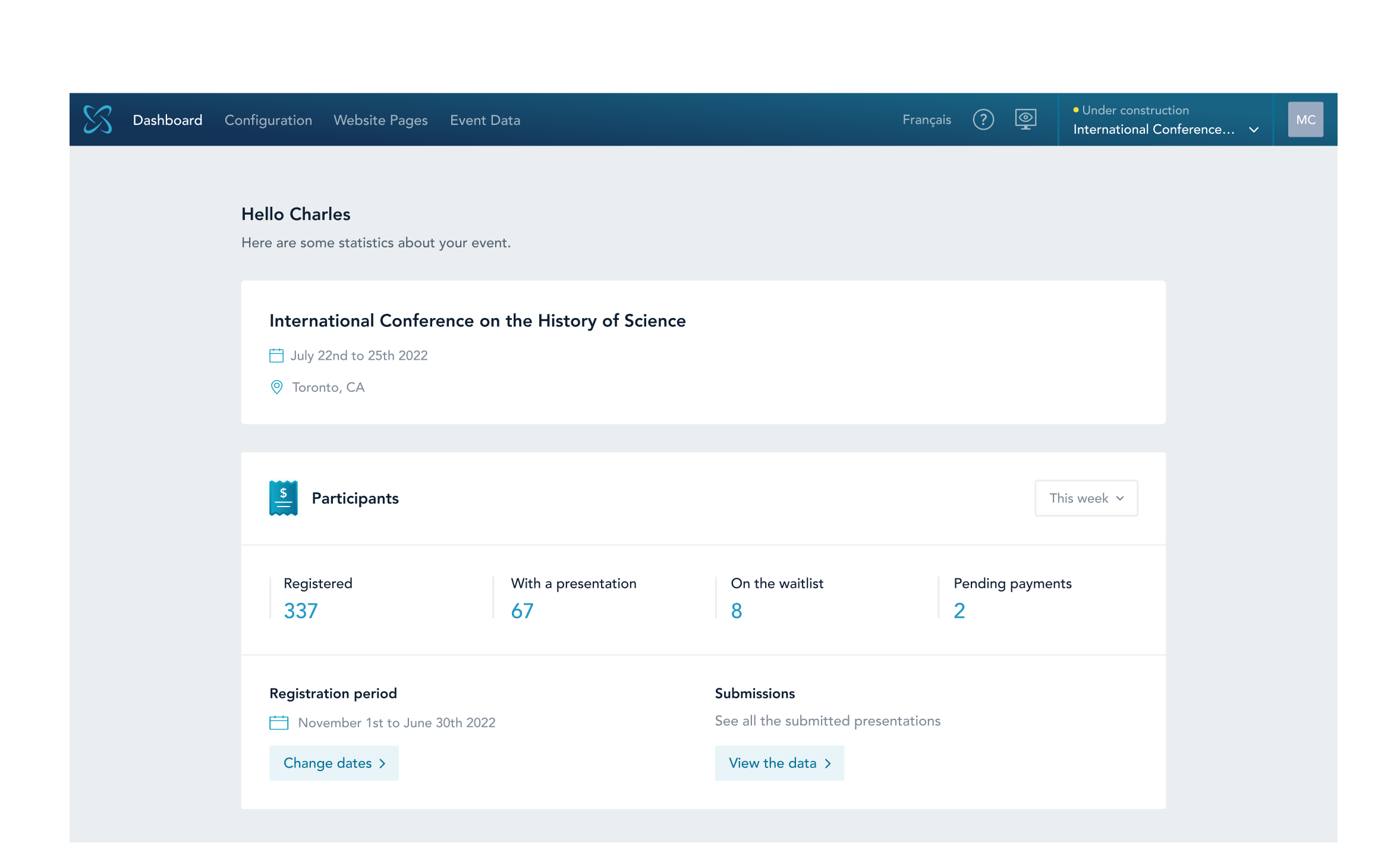 Pierre Lavigne
Researcher, Université de Sherbrooke
Great tool for organizing a scientific event! We did not need to set-up an external website for our conference, everything is right here on Fourwaves, even the name tags generator which was a lifesaver!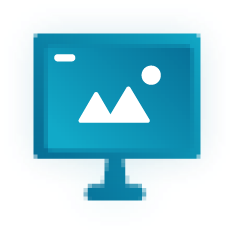 Included features
Insert videos, images, files and more.
Custom banner and colors.
Unlimited organizer access.
Content accessible to participants only.
Supports multiple languages.
Share speaker bios and pictures.
Publish the content of the presentations.