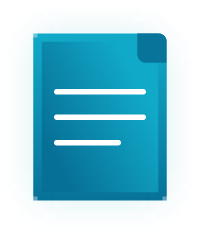 Gather and peer-review quality content with an abstract management software
Managing abstract submissions without the right tools is a daunting task. Avoid the headaches and get everything working smoothly, from abstract submission to the final program.
Collect and peer-review abstracts
Take advantage of abstract management software that's embedded with your event planning software and your conference website.
Create a custom abstract submission form easily.
Manage presentation types and collect figures, posters, and PowerPoints.
Control submission dates and registration requirements.
Publish submitted abstracts on your event website.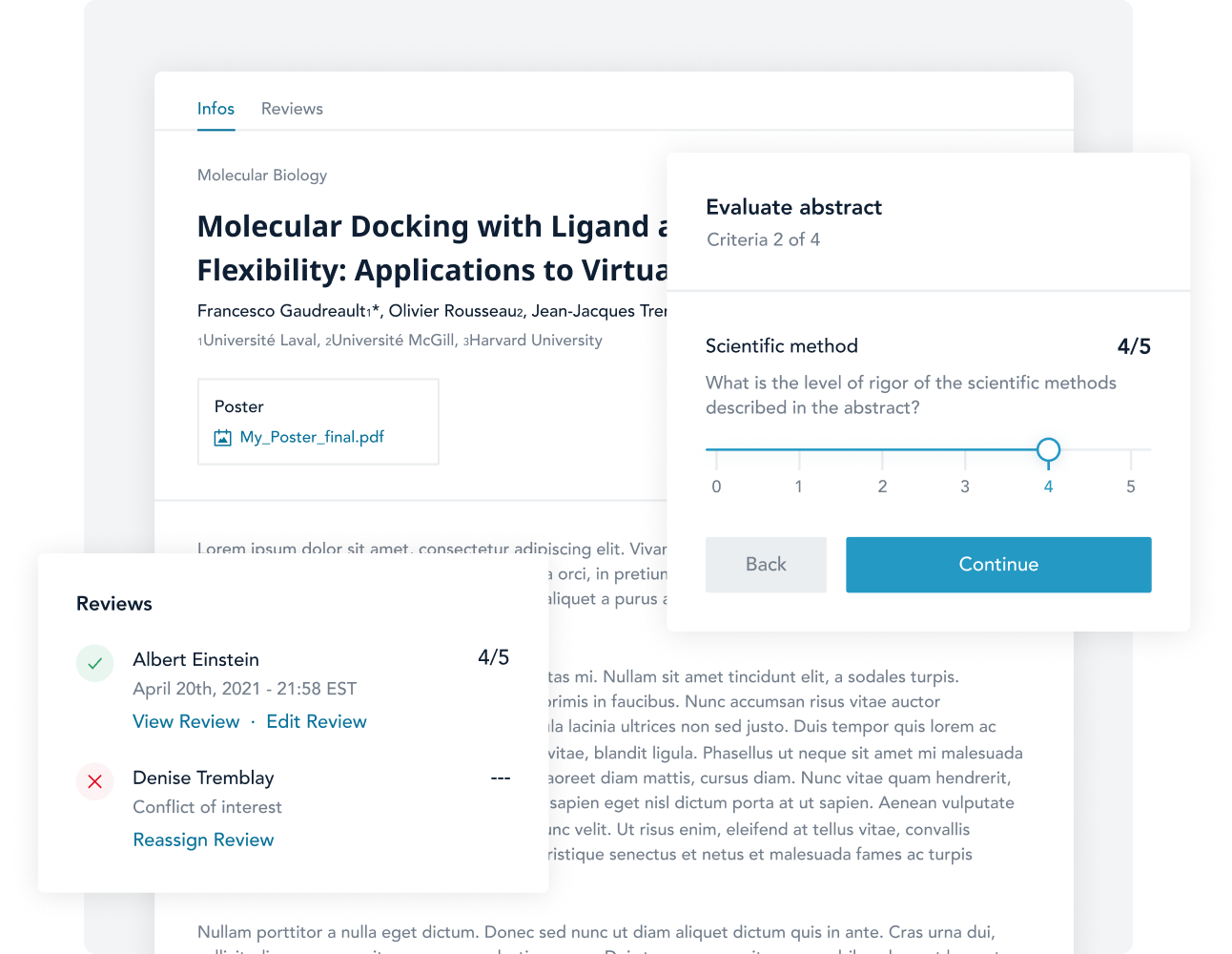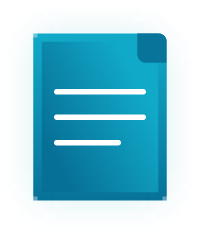 Features highlight
Build your form quickly using our default form template.
Add any number of additional questions to your form.
Define the presentation types (Oral, Poster, etc) that participants can submit to.
Choose the submission period for each presentation type.
Separate your form in distinct sections.
Publish your abstracts on your event website.
View all submitted abstracts and search your data.
For each submission see the associated data: registrations, transactions, status.
Ride the wave!
Gather the best presentations for your conference with an integrated abstract management software.
GET STARTED