So, you're organizing an academic conference or a symposium. You've selected the conference date, you have your organizing committee in place, and you know the focus of your conference.
Now it's time to gather the research papers that will be presented at your event.
An interesting, compelling call for papers is pivotal to attracting quality abstract submissions and ultimately peer-reviewed conference papers. After all, academics attend these events for valuable networking and learning opportunities, and if your conference does not present interesting speakers and subject-matter on the topics of interest, who will want to attend?
What is a Call for papers (CFP)?
A call for papers, or CFP, is a communication sent by a conference organizer to the academic community representing the event field of study, such as graduate students and researchers. This communication is usually an email, and its purpose is to encourage researchers to submit their work for review as an application to present at an upcoming research conference.
A well-executed call for papers or abstracts is an important part of conference planning. While these conferences are a great opportunity for researchers to present their work, it's important to remember that with the rise in virtual conferences, there are more opportunities to participate in these events than before, with in-person conferences. Crafting an interesting, charismatic call for papers is a key strategy to attracting a good quantity of quality candidates to participate in your event. 
Organizing a conference?
Use a management tool made for academic events.
Try it today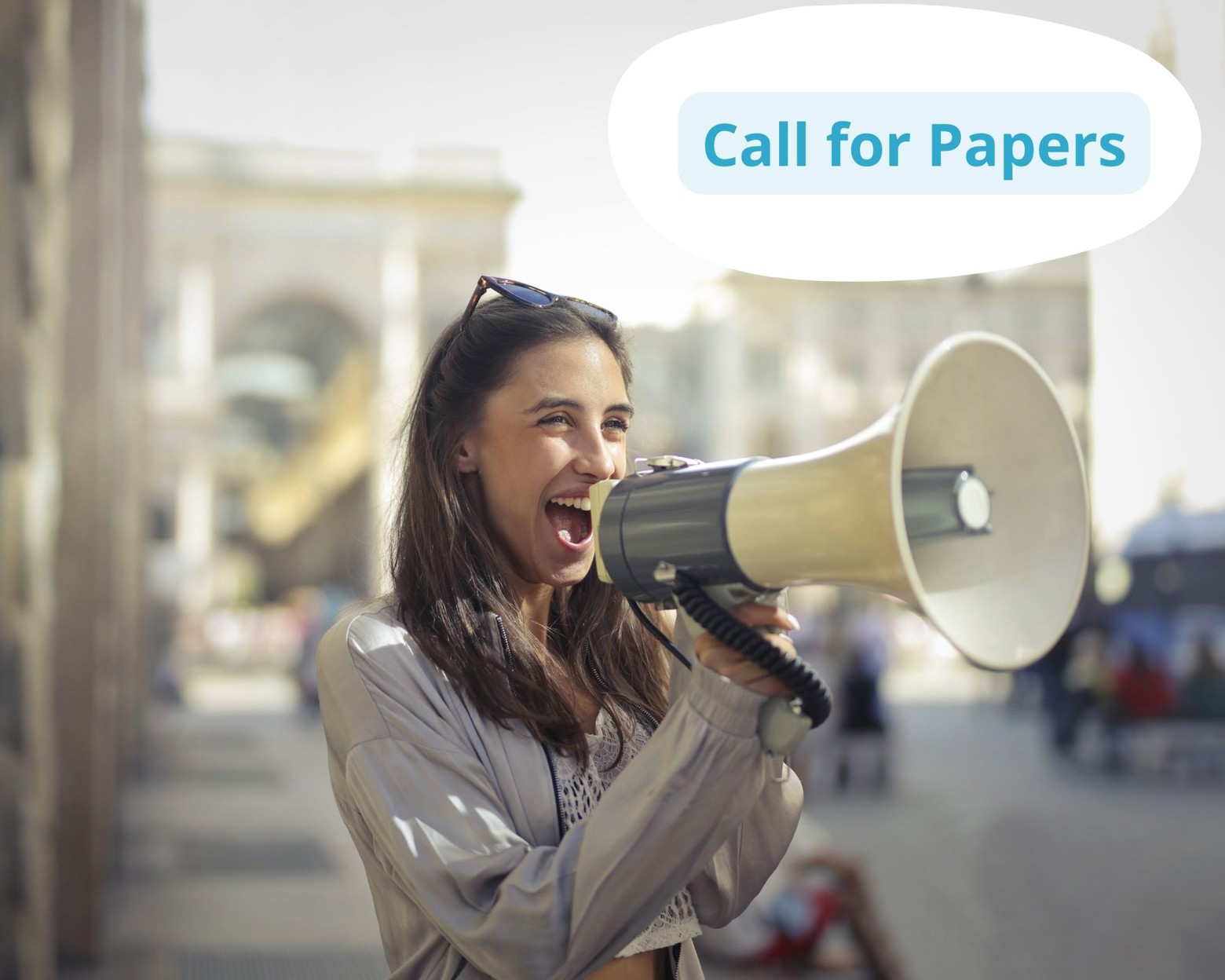 How long should a call for papers be?
A call for papers is generally between 200 to 300 words. The messaging should be short, concise, and scannable. It should include key information and clear direction on the type of research the conference organizers are looking for, and nothing else.
Use bold, punchy headlines to grab the reader's attention, letting them know what kind of content you're looking for without making them have to concentrate on long-winded, fluffy language and instructions.
By also using subheadings and bullet points to compliment these headings, you can create a call for papers that is easy to read and well under that recommended 300-word maximum.
Make sure that your call for papers is simple, and does not use long, complicated terms or phrases. Yes, you are speaking to academics who are certainly capable of complex communications but remember that researchers have a lot of choices these days, so the simpler the better.
Call for Paper Template
Here is a handy template you can use for your next call for papers. For this example we'll be using a fabricated conference called International Conference on Shared River Management in the Mekong Delta, taking place in Tel Aviv, Israel, in November 2022.
Email subject line: Mekong Delta Shared Management: Connect with other experts
Call for Papers: International Conference on Shared River Management in the Mekong Delta
November 17-22, 2022
Tel Aviv, Israel
Introduction:
As an expert in the politics surrounding the Mekong Delta, the organizing committee of the International Conference on Shared River Management in the Mekong Delta welcomes you to submit your research as your application to present at this event. 
This conference will be an excellent opportunity to connect with other experts in your field and make a meaningful contribution to the advancement of responsible, shared river management in the Mekong Delta. 
Dates to remember:
Intent to submit: May 1, 2022
Paper Submission deadline: June 15, 2022
Decision date: September 1, 2022
Submitting is easy! Just use our handy submission portal available here. 
Submission guidelines: 
Please submit your full research paper, including the abstract. 
Papers - no more than 1600 words
Abstracts - approximately 300 words 
Review process: 
As you know, predatory conferences are a great threat to the legitimacy and integrity of academia as a whole. We want you, and the scientific community, to be confident that all content presented at this event is thoroughly vetted and peer-reviewed. That is why we will be using a single-blind review process to evaluate all submissions. 
Next steps:
Submit your paper through the link above
You will receive a confirmation email letting you know that we've received your application
We'll reach out on or before September 1, 2022, to let you know if your application was successful
Please don't hesitate to contact us if you have any questions about this process.
What sets this template apart from others you can find online? 
Most calls for papers are distributed via email. For those customizing the template above for their communications, we have provided an example of a strong, clear, 8-word subject line that follows well-established email subject line best practices, optimized to maximize the message open rates, or the number of recipients that actually open the message. In just 8 words, this subject line explains the intent of the email while complimenting the recipient by acknowledging their expertise. 
The content within the template is short – just over 200 words. It uses clear, simple language often communicated via bullet points, while still providing all the information the recipient needs in order to take the action intended by the conference organizers. 
It contains a helpful link to the submission portal so researchers don't need to search out or maneuver a complicated application process – they can apply directly from the email.
It is formatted using visually attractive logos and typefaces, helping to set this call for papers apart from the rest. 
This template is available in Microsoft Word, Google Docs, and as a downloadable PDF. As the conference organizer, you can choose whether you want to attach the call for papers to the email invitation, or simply use it as the email body copy, removing a potential barrier for email recipients that may not have access to, or prefer not to use, the specific format attached.
How to craft your own call for papers
Crafting your own call for papers is easy! Just take the template provided above, and customize it with the information applicable to your event. You can even reuse it every year for annual conferences.
Step 1: Choose your communication method
Calls for papers are typically sent via email to all of the known academics in a certain field. Selecting an email platform to use is a decision for the organizing committee. While this decision is often influenced by the event budget, we recommend using an automated platform that integrates with your abstract management software and makes it easy to track email analytics to evaluate its success. 
Step 2: Tell them what you're doing and why
You'll see this in the main template heading where it says: Call for Papers: [Name of the conference]. 
In the template above, the conference name is part of the main header right next to the intent of the communication. This way, anyone reading this call for papers is aware of what is being asked, and for what, right from the headline. 
Step 3: Include the time and place
Even if the specific event venue has not yet been confirmed, make sure your call for papers includes the event date and the city where it will be hosted. This gives potential applicants enough information to determine if they're available to participate. 
Step 5: Share a link to your website
Part of keeping your call for papers short is making sure it only contains essential details. By linking to the event website, you are giving potential applicants the opportunity to learn more about your event, without cluttering up your message. 
Step 6: Introduce the event
Provide a brief, interesting introduction to the event, referencing the researcher as an identified expert in the field, and briefly describing the benefits of participating. 
Step 7: Share important dates
Be transparent about when submissions are due and how long they should take to review. Let applicants know when they can expect to hear back, and hold yourself accountable to meet that deadline. 
Step 8: Make it easy to apply
Make sure your call for papers includes a simple, direct connection to the portal that accepts paper submissions. Remember that researchers have options these days, and it's always best to be the option that makes things easier, rather than more complicated. 
Step 9: Be clear about any guidelines
Is there a word limit for your submissions? Are there any topics that are strongly encouraged? Any that are strictly off-limits? Provide all of this information right in the call for papers, and avoid wasting your own time reviewing submissions that don't fit your requirements, or wasting the applicant's time in submitting work that's not what you're looking for. 
Step 10: Define your review process
There are many ways of reviewing conference submissions, and there are many opinions and preferences in the academic world. Be upfront about the review process and methodologies selected for your conference so researchers are aware of how their work will be evaluated.
Step 11: Invite further communication
Make it clear that researchers can easily connect with the event organizing committee if they have any questions about the application process, or the event itself. You can also add information about if the final full papers will be included in the Conference Proceedings or how you will reach out to the ones who submitted the accepted papers.
Conclusion
A successful call for papers is a cornerstone of a great academic conference. When crafting this communication, remember to try and keep it short, direct, light, and fun, regardless of the conference subject matter.
It's difficult to attract research submissions if the submission request is boring and clunky. Make it easy to access all the information researchers need and ensure that the application process is simple, the review process is transparent, and the applicant knows what to expect in terms of further communications.
Once the call for papers is shared, a good abstract submission solution will ensure the next steps flow smoothly.