Everything You Need to Know About Fake Conferences
Fake conferences, also known as predatory conferences, are a major problem facing academia. By operating without the peer review and editorial quality requirements of standard academic conferences, fake conferences erode the trust that the public has in scientists and take advantage of researchers looking to advance their careers. 
Many believe that the concept of fake conferences was born from the 'publish or perish' mentality long-entrenched in the academic world. Being invited to speak at a major academic conference is a tremendous honor for academics, especially those that are early on in their careers. Dishonest companies have taken advantage of this by creating fake conferences to attract academics with a strong desire to share their work.
Unfortunately, it's often difficult to differentiate a real conference from a fake conference, both on a researcher's CV, and when considering which conference invitations to accept and which to avoid. 
What are "fake" or predatory conferences?
Fake conferences often look and sound like standard academic conferences. Their websites boast renowned keynote speakers, and advertise the event to be hosted at reputable venues, partnered with upscale hotels, and backed by high-profile sponsors. 
While the term may imply that fake conferences are not real events, that is actually not the case. The events do exist, but oftentimes when a participant arrives at a fake conference, they find an ill-attended event that lacks the prestigious keynote speakers advertised, with few learning or networking opportunities.
Fake conferences are set up to scam people out of registration and publishing fees. Because of this, organizers of these events are known to accept every submission made, as long as it is accompanied by a registration fee to line the organizer's pocket. As a result, these conferences lack the editorial integrity and basic legitimacy required of a proper academic conference.
One example of the lack of content review done by fake conference organizers is the story of a New Zealand college professor who submitted a paper to a fake conference called the "International Conference on Atomic and Nuclear Physics" held in Atlanta. The professor applied to this conference using an abstract to a research paper that was created using the autocorrect function on their phone. The submission was complete nonsense, made up of incomplete, incoherent sentences that were unrelated to the intended subject matter. The professor received a letter of acceptance just a few hours later. 
Fake conferences are big business. They are run by for-profit companies for the sole purpose of generating revenue through conference registration and publishing fees. These unethical conference organizers like BIT Congress Inc, Conference Series Ltd and Event Series are not connected to the industries or fields around which they organize events. Many are owned by Hyperabad, India-based OMICS, who was ordered to pay $50 million to the US Federal Trade Commission for its unethical publishing practices that included tricking renowned scientists into acting as editors on their own journals and fabricating a new version of the widely-accepted Impact Factor journal ranking system after being excluded by Thomson Reuters. 
How fake conferences organizers operate
To attract more presenters and attendees, these companies actively recruit researchers and academics to participate in the events, adding their names to their websites to appear more legitimate and closely linked with the field around which they focus. Often, when the organizers of fake conferences fail to secure these prospects, they simply 'borrow' the person's name, biography, and photo to advertise their participation on the event website to attract more speakers and attendees. 
Sometimes, fake conference organizers do not even bother to even invite these high-profile academics to the conference. Instead, they simply search out the experts in a particular field and falsely claim that they have signed on to be keynote speakers, when the researcher may not even know that the event exists.
There have been multiple stories of academics inadvertently finding their information on a website for a conference that they have never heard of, and having to proactively submit a request to be removed from the event advertising. Sometimes this request is granted, and sometimes it is not. 
Part of what has made fake conferences such a booming business is that the advertising and outreach connected to them are convincing, and, if a researcher is not extremely cautious, it's very common to fall for the scam and register for the event, either as a speaker, or an attendee.
These researchers pay high registration fees that often include flights and hotel accommodations, only to be highly disappointed when they arrive at the event and find a disorganized, sparsely attended 'conference' with sub-par subject matter and participants. These researchers got no value for their investment, but they are now out a significant amount of money, while on the other side, the for-profit organizers are left with exorbitant profits.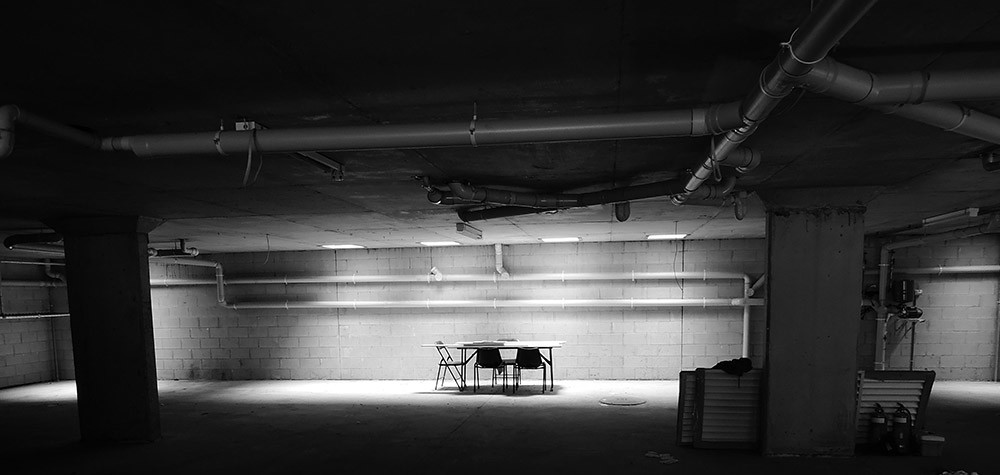 6 tips to identify a fake or predatory conference
The companies organizing predatory conferences are experts at what they do. These conferences are set up to look legitimate, and their websites, keynote speakers, and venues make them seem like the real thing. However, there are some common red flags to look for when assessing the legitimacy of an academic event. 

1. Research the organizer
Who is organizing the event? You are an expert in a specific field, and if you're being invited to participate in a conference it's safe to assume that the event is focused on your area of expertise. 
Are you familiar with the event organizer? Have you worked with them or read their work in the past? If not, dig into the event organizer and learn as much as you can about them before you attach yourself to their event. A Google search with the organizer's name plus "review" at the end can quickly reveal if it's a scam.
2. Look at the event focus
Consider what you've learned about academic conferences from the ones you've been involved with in the past. Is the way this event is organized inline with others? Is the program focused on a specific area, or is it broad and applicable to a wide range of subjects? A broad program is a warning sign of a predatory conference because an event with a loose focus can be applicable to many fields, opening the door to more invitations and attracting more submissions and registration fees. 
3. Consider the registration fee
Is the amount being charged to attend or present at this conference in line with the fees you'd normally expect to pay to attend a conference? A registration fee that is significantly higher than what you'd expect to pay to attend or present at a conference is a major red flag, so make sure to do your due diligence by researching the organizer, the event, and even the sponsors and speakers advertised as being on board. If this is one of the first academic conferences you've been a part of, search out other conferences and compare the fees associated with those. 
4. Evaluate the event website
Does the URL look suspicious? Is the website well built and well organized? Oftentimes, the organizers of fake conferences attempt to add legitimacy to their websites by adding a subdomain that specifically mentions the conference focus in the URL. For example, they might name a website advertising a paleontology conference as organization.paleontology.conference.com, rather than a URL that fits with the rest of their website.
These websites will also be organized differently from legitimate conference websites. A website for a legitimate conference will link back to recognized academic institutions and research organizations. A website organizing a predatory conference usually has very few linkages and partnerships with legitimate organizations.
Is the content error-free? Many companies that organize predatory conferences do not employ native English speakers to write their website copy. This makes it likely that you'll find grammatical errors throughout. 
You can expect legitimate event websites to be built in partnership with well-known academic institutions, to be well organized, and provide valuable content free of grammatical errors. 
5. Verify who the sponsors are
Do the event sponsors make sense considering the conference focus? Is IBM listed as a sponsor for a Literature conference? If so, that's a red flag. Many fake conferences simply list big-name sponsors that are unconnected to the topics being discussed. If this is the case, you're probably best to walk away. 
6. Ask them questions
Reach out to the organizer to ask a few questions. Are they responsive, or are they hard to reach? Organizers of legitimate academic conferences should be collaborative, easy to reach, and eager to answer your questions. Contact them and ask about the event timeline, expectations placed on presenters, and their peer-review and application evaluation process. If their answers do not seem legitimate, or you're struggling to make contact with the people organizing the event, it's unlikely that this is a conference you want to attend.
In conclusion
The existence of predatory conferences should not dissuade you from searching out opportunities to publish and present your work. Spreading awareness of this unfortunate trend throughout the academic community will help all researchers differentiate legitimate academic conferences from fake ones, and reduce the prevalence of predatory conferences over time.
We hope this article has helped you understand and avoid fake and predatory conferences. Let us know if you have additional tips or feedback!