There are many different ways to write a conference paper. Most journals have their own requirements around specific length, document type, and the font details of pieces being submitted for publishing.
However, there are certain details that are commonly found in conference papers. Most are brief in length, attempting to explain complex concepts using simple, concise language. They typically include the article's purpose and objectives, research methods, findings/results, conclusions, and references. 
The information covered in a conference paper is closely-related to the oral presentation that the author is hoping to make at an academic conference. These papers are often written in a format that will "match" the oral presentation with a goal to communicate a research project and its main findings, and to solicit feedback and generate interest in the work being done.
This article will define a conference research paper and describe its purpose, formats, structure and provide tips on how to write the best conference research paper possible. 
What is a conference research paper?
A conference research paper is a piece of writing that an author submits to conference organizers. The papers offer a preview of the work the researcher wants to present to let others in their field know about it and solicit feedback that could generate ideas for improvement.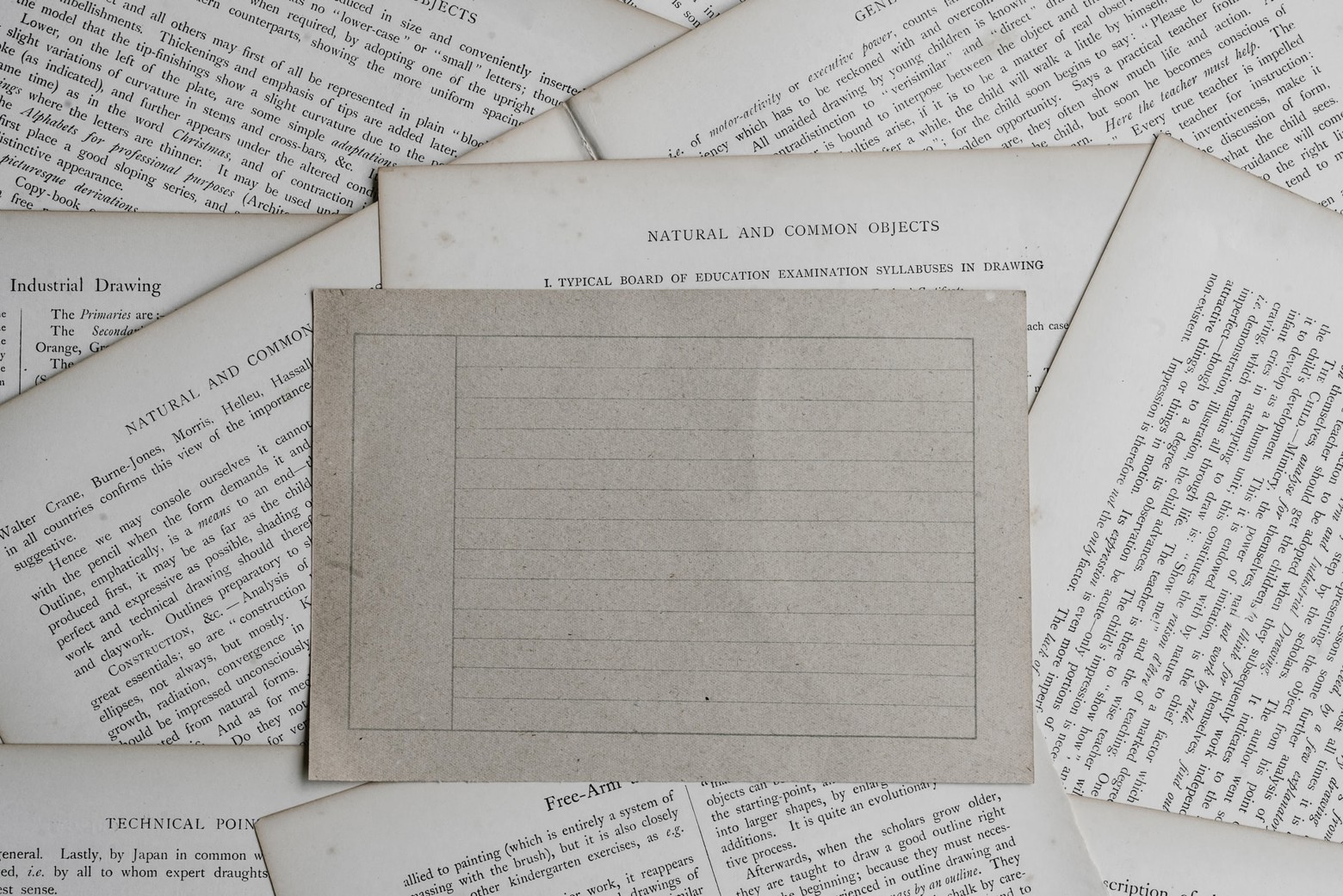 These papers are submitted for review in advance of the conference. This process begins with a call-for-papers, when a conference organizing committee sends out an invitation to academics in hopes of generating multiple submissions of content to be presented at their event. These invitations can be sent via email or posted to a conference announcement website. Then, the organizing committee conducts a thorough review process to confirm the legitimacy of the work being submitted. Then, the work is either approved or rejected, and those accepted become part of the conference programme and the authors are scheduled to present at the conference.
When the event concludes, these conference papers are combined into a conference proceedings document that is often published and kept as a written record of the event. 
What is the best conference paper format?
The most commonly used conference paper formats start with a title page and abstract and go on to describe the research being conducted and the methodology being used. Conference papers should be well-structured and concise, free of grammatical errors with references formatted based on requirements set out in the call-for-papers.
How to structure a conference paper
Conference papers should be structured around the prime objectives of the research being conducted and the summary of its findings. Most conference papers start by introducing the purpose of the research, the methodology, the results of the study, and references of the sources used. 
Here are the elements that are typically included in a conference paper: 
The title page
The title page is used to identify the main pieces of information needed in order to identify and evaluate a conference paper. It includes the title of the paper, which should clearly identify the focus of the research being presented. The title page should also include the author's name, credentials, the research institution they're affiliated with, the submission date, and the name of the conference for which the paper is being submitted. 
While the exact format that the conference is looking for should be described in the call-for-papers sent out by event organizers, you can find templates for conference paper title pages online. Here is one example of an APA style title page you can reference. 
The abstract
Conference papers begin with an abstract. An abstract is a short summary of the prime objective of your research, your hypothesis, the way you plan to conduct the study, the results, and the conclusions. Most abstracts are one or two paragraphs and kept under 250 words, but it's not always the case so it's best to check the guidelines provided by the conference organizers. 
The research methodology
In order for conference organizers to review and evaluate a conference paper, they must understand the methods used by the researcher to conduct the study being presented. Include a section in your paper that clearly (but briefly) describes your methodology, including any dominant theories that the methods are based on. 
The results
Clearly outline the results of the study, drawing data-driven conclusions. Present the insights uncovered by the research and how they can be used to advance your field of study. This will generate interest from other researchers in your field, potentially leading to partnerships or funding opportunities down the road. 
Your research results should take up about one-third of your conference paper, so for a 10-page paper, this section should be no longer than 3.5 pages. Whenever possible, display quantitative results in table format to make it easy for readers to understand. 
The references
Most conferences will clearly outline the type of references they expect in their call-for-papers or advertisement soliciting research submissions. Follow these guidelines to reference the work used to inform your research. 
Most events will request APA, MLA or Chicago-style formatting, but be prepared to reference any of the common formats. As a general rule, APA is most often used in education, psychology and sciences, MLA is used in the humanities, and Chicago style is used in business, history and fine arts. 
Tips to write a conference paper
1. Focus on the abstract
The abstract is the first thing academics look at when evaluating a piece of research. If your paper is accepted, you will be presenting your work to a group of your peers, and this abstract is their preview to the information that will be discussed. You'll want to make it clear, concise, and interesting to read. 
This is also what conference organizers use to categorize different streams of work within the conference, so it's important that your focus and subject matter is clearly defined and easy to determine. This will ensure you're placed alongside researchers with a related field of study. 
Begin your abstract by defining the problem you hoped to solve when you began your research. Then, describe how you went about studying that problem before presenting your research findings and how they help solve the problem. 
2. Create a logical flow
Before you start writing, take some time to create an outline that follows a logical, cohesive flow of information. Review your research and determine the most important things you want to share in your presentation, and create your outline based on this list. An outline will help you stay focused and organized, and will make creating the abstract a breeze. 
In your outline, you should also plan to include data points that back up your conclusions to make your paper strong and convincing. 
3. Be careful of length
Look into the structure of the conference and find out the length of the presentations. This is usually stated in the conference posting, but if not, you can use the following guidelines. Most conferences allot 10-20 minutes for each oral presentation, and each page of writing takes about 2 minutes to read. Based on these numbers, a conference paper should not exceed 10 pages. 
4. Follow the format guidelines
Conference organizing committees will most of the time set specific guidelines for researchers to follow in their submissions. These guidelines will include the preferred file type (.doc, .rtf. .pdf etc), the font type and size, the spacing, where they want the page numbers, the length of the abstract, reference format, and more.
This simplifies the review process by allowing the reviewers to focus solely on the paper content, rather than having to decipher references or look for specific pieces of information.
5. Read it out loud
To keep your conference paper short, it's important that every word counts. To keep your paper free of fluff and unnecessary words, read it out loud to yourself and remove or revise anything that isn't optimal.
Reading out loud will also help you confirm that the information you're presenting is organized into a logical flow that builds up support for your overall argument. Sometimes words look good typed out on a screen, but they don't sound convincing or appropriate when spoken out loud. Since this paper is an overview of the research you hope to present in an oral presentation at a conference, it should sound convincing when you read it aloud. 
6. Write for your audience
Remember that you are writing for academic researchers who are knowledgeable in your field. 
Academic writing uses a more formal tone than a blog or news article. It is free of personal opinions or anecdotes, and does not include any jargon, cliches, or slang. Academic writing maintains a clear focus on the main area of research, and every sentence should resonate with your audience of researchers. 
Every piece of data used in a piece of academic writing should be backed-up with data. Researchers reviewing your work expect to be presented with data-driven insights that can be quantifiably verified. 
Reference everything. Not only does this add weight and legitimacy to your work, but it also shows respect for the researchers who came before you.  
Useful resources for conference papers
There are many resources available to help you write and format your conference papers. These are often free, and easily-accessible online. Here are a few to check out:
Overleaf is an online LaTeX editor that provides known journals and conference paper formats. It is a helpful resource but can be difficult for those that are not very technical. 
A friend to all writers, Grammarly provides free editing and grammar checks through a simple AI-powered platform available through the web or on your mobile device. There are free or paid versions available, depending on the level of functionality you're looking for. 
Evernote can simplify and organize your research by making it easy to collect and share notes, and keep them with you wherever you go. 
Citationsy is a relatively new application that automates the process of creating and formatting references. This can be a significant time saver and remove one of the less exciting elements of academic writing.


Conclusion
If you're at the stage in your research where you're ready to write a conference paper and apply to present at an academic conference, congratulations! This means you have conducted a significant amount of research and are ready to share it with your peers.
We hope you've found this article a good resource to help you write this paper. If there are any tips or pieces of information that we've missed, please let us know.