Presenting at a conference is an important part of a researcher's life: it allows you to share all the work you've been doing for months or years.
At the same time, it also exposes some intimate aspects of yourself to the outside world, like your thought process, your level of knowledge on a topic, or your ability to structure ideas.
I personally found myself frightened about presenting on multiple occasions. I remember my first seminar at the beginning of my master's degree in biochemistry. Coming from a bachelor in ecology, I felt like an imposter in the new department and was scared others would judge my level of knowledge or the quality of my presentation. Of course, these were only negative projections I was making in my mind, but they reflect the stressful vibe one can feel when preparing to give a talk.
On the positive side, a successful presentation leads to a better understanding of your work by the audience. This generates insightful discussions that can provide ideas about what the next steps of your research should be or clues to solve roadblocks.
It also leaves a good impression on the work done at your lab which can attract new collaborators. Also, getting your work noticed, especially at large conferences, can lead to your publications being more cited. If you're a student, you can be rewarded with a presentation prize that will boost your curriculum when applying for scholarships.
Above all, learning to communicate, especially to the general public, is a valued skill.
So how can you nail your next presentation? There are no magic pills, but in this article, we'll share some important tips to help you deliver the best presentation at your next event.
1- Do not start by working on your slides
It is very easy to get lost in your slides if you do not plan first. That is why you need to outline your key ideas and the order in which you want to present them BEFORE jumping into building slides in PowerPoint (or another platform).
You can start with bullet points, a flowchart, or something similar. The crucial part here is to make sure you are laying out the information and not just throwing it on the slides as they come to your mind. It is easy to get lost if you just keep adding slide after slide without any concern for length and/or connections between the information.
You can use sticky notes, paper planners, online flowchart generators, or other tools to help you in the layout phase.
Then, equally important to the key ideas is how you tie all of that content together. You should plan a logical transition and a progression between each idea. This will help you define a common thread and establish the flow of your presentation. Ultimately, it will help the audience capture the message you're sharing.
In summary, knowing what you want to talk about is key. So before working on your slide deck and your handouts, develop this layout that highlights and connects the information you want to share.
2- Have a duration in mind
You'll have a limited amount of time to get your message across, so you have to plan your presentation around that time frame. If you have 15 minutes to present your work, plan a presentation that lasts slightly less than that time limit.
Another tip for presentations is to use a timer while presenting to ensure you don't go overtime.
A lot of people do not plan their time wisely and end up skipping slides in their presentation or going overtime. And guess what? Your audience knows when you skip content because you ran out of time. It comes off as unprofessional and may affect the way people see your work. So take your time preparing your presentation around your time constraints.
If your initial mockup is longer than what it should be, start by analyzing what information could be deleted or ways to get the information across using fewer words. 
It's often just a matter of focusing on the details that matter the most. Don't explain all the details of the methodology or the results if it doesn't add to the story. Keep that for smaller group discussions or during the Q&A period.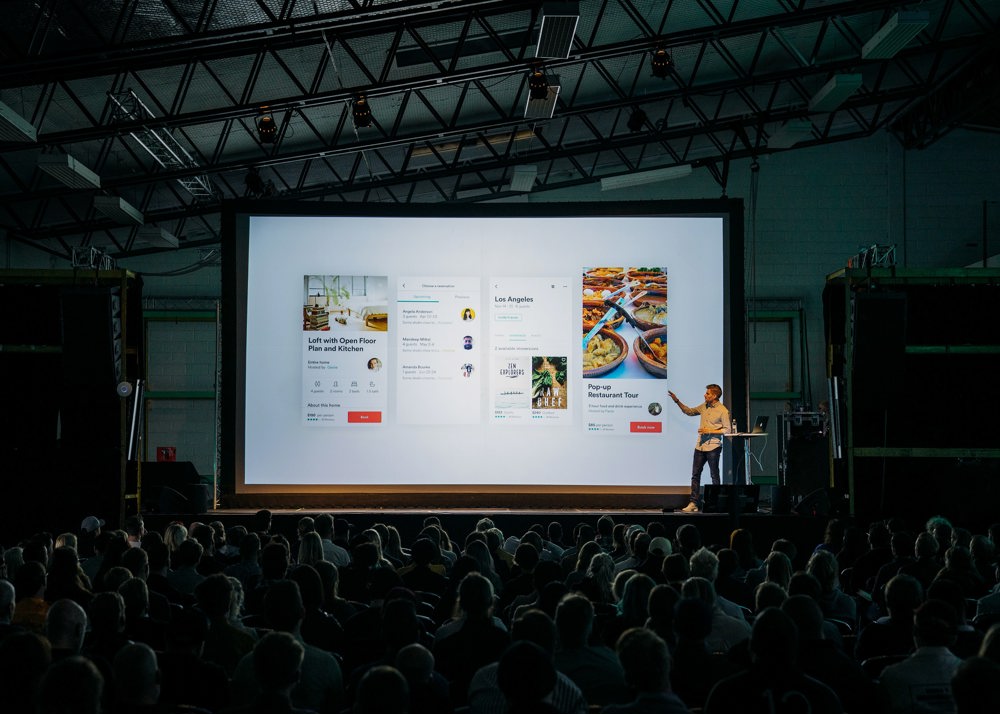 3- Use visuals to your advantage
Visuals are a must in any presentation. Whether it is an image, a chart, a graphic, or a video, visuals help with interpretation and can be an effective way to get your message across or grab the audience's attention.
Just because you're presenting at an academic conference, it doesn't mean you can't use images, videos, or even gifs to help get the message across.
Most people deal better with visuals than words, especially when the information is heavy with data and numbers. But even with visuals, remember to keep it simple. The whole purpose of using visual aids is to help your audience understand the message and not to confuse them with too much information. 
If you're presenting figures or graphs, remember to use the pointer to highlight the key points while you explain your slide. This is something that is easy to forget when the stress level is high, but it can be a good way to stay grounded and focused on the presentation.
4- Know your audience
In any academic conference, knowing your audience puts you one step closer to delivering an effective presentation. Do your research when starting to prepare your presentation.
Skimming the proceedings of past editions of a conference can reveal past participant lists and their profile. Different conferences have different proportions of undergraduate and graduate students, postdocs, or principal investigators. Knowing the proportions of each category can indicate the level of knowledge on certain topics and if you need to spend time explaining certain areas so they understand the rest of the presentation or not.
If you find the abstracts, the Powerpoints, or the recordings of talks from previous editions, it can also help you adjust the depth in which you can go when explaining certain concepts.
Do not fall under the trap of assuming your audience knows nothing about your research subject. If they are at your research conference, it is most likely that they possess knowledge of (and interest in) what you are talking about. So, skip the basics that everyone knows if you feel you can.
Use jargon that is easily understood by the community at large and make sure you define less common abbreviations.
Knowing your audience is not always an easy task. If you're not sure if your audience is familiar with a specific topic, don't be afraid to ask them! It will make everyone feel more involved and you will get their attention for the rest of the presentation. The bottom line, adapt your message to the audience.
5- Practice, practice, and practice again
No one should know your presentation better than you. When preparing for a particular conference, rehearse your talking points out loud and make sure you feel 100% comfortable with the information laid out on your slides. 
In addition, make sure the key ideas and the logical transition between them are crystal clear. One of the worst things that can happen to presenters is getting lost in their own presentation. 
You should practice your speech out loud to become familiar with the words as this will help your tone and confidence. When you sound confident, people are keener to listen to what you are saying.
One additional common but useful tip is to record yourself while practicing. It will help you know where you're lacking and what needs to be improved. 
 For example, some people tend to talk really fast or jump on sentences while others tend to ignore full stops. No matter what the issues are, recording yourself is a great tactic to find and address them.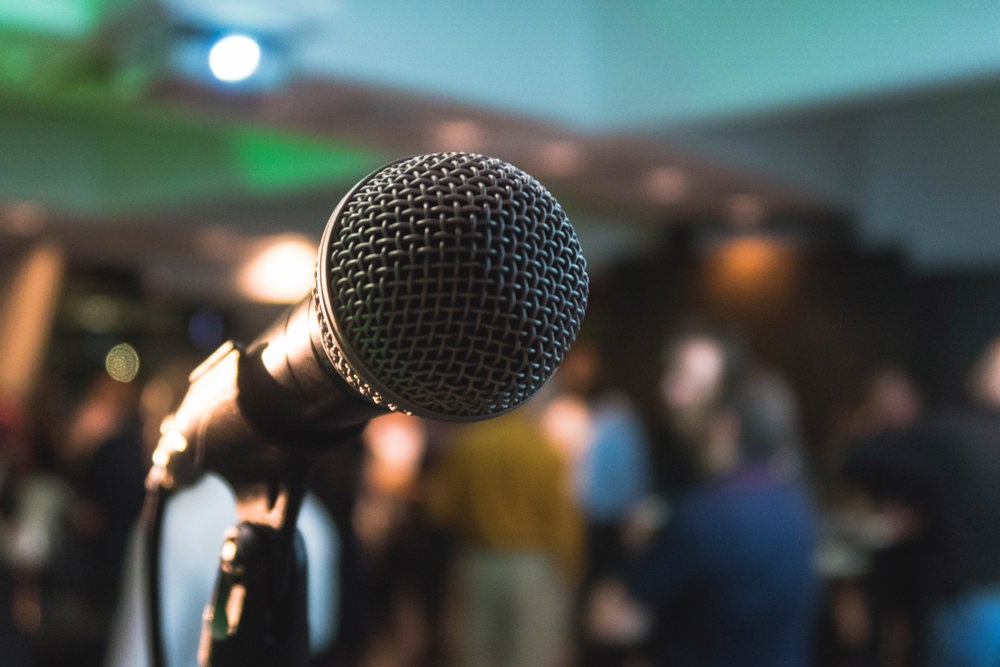 6- Present it to a friend or colleague
Outside of practicing it out loud on your own, practice it in front of your colleagues. It will give you an experience that will resemble the real presentation the most.
While you present, notice their facial expressions. They can reveal parts of your presentation that are unclear. Tell them not to interrupt you during the presentation, but tell them to note down their suggestions or questions for the end. Make sure to use a timer to measure how you're doing on time.
Some people like to present to someone completely detached from the topic. The idea is that if people who are not completely familiar with the subject can follow your presentation, people in the field should be able to easily follow it as well. 
No matter which option you choose, this exercise will help if you have difficulties speaking in public. Do not be afraid of doing these multiple times before your presentation and always ask for honest feedback. The more you practice, the more confident and more fluent you will be.
During my Ph.D., we often presented to our lab members and went through a Q&A section. Not only was it a good opportunity to practice the presenting skills, but it was also a moment to discuss specific aspects and prepare for potential questions. I remember in some instances, the feedback led to reshuffling the ideas completely in a way that made more sense.
7- Appearances matter
Even though people are coming to your presentation because they are interested in your research, appearances matter. The way you speak, how you interact with your audience, and even what you wear, make an impact. Make sure you wear comfortable clothes. 
 If you're presenting at an online event, make sure the lighting comes from in front of you and not from behind or it will make your face appear darker. Not seeing a presenter clearly can distract the audience and decrease attention.
Also make sure there isn't anything distracting in the background, like television or someone walking. The best background is usually solid-colored walls.
8- Sleep and eat well before the event
Get a good night of sleep the night before the event. You will feel well-rested and ready to tackle the presentation. It can be tempting to practice your slides and go over your presentation late at night, but it is sometimes better to get a good night's sleep.
In addition, make sure to eat well. You don't want to feel dizzy or be occupied thinking about food when you should be thinking about the presentation.
Lastly, have a bottle of water close to you while you're presenting. That will allow you to take pauses when needed and give your audience time to absorb the information after you jump into the next slide or argument.
9- Have a backup
If you have your presentation stored on a hard drive, make sure to have an extra copy on the cloud and vice-versa. Hard drives can break and technical difficulties can occur with cloud storage, so always have a backup just in case. 
Depending on the guidelines of the event, you can also send a copy of your presentation to the organizer and/or colleague. Send yourself a copy of the presentation by email as well.
A lot of people also have a paper copy of their presentation. That's the last case alternative but also nice to have. If you are in a poster presentation, this may be harder to achieve.
If you have videos in your presentation, check out if the platform and/or venue can display that, especially the audio (if it's important). Not all software or places have the necessary (or compatible) technology to display your presentation as they should.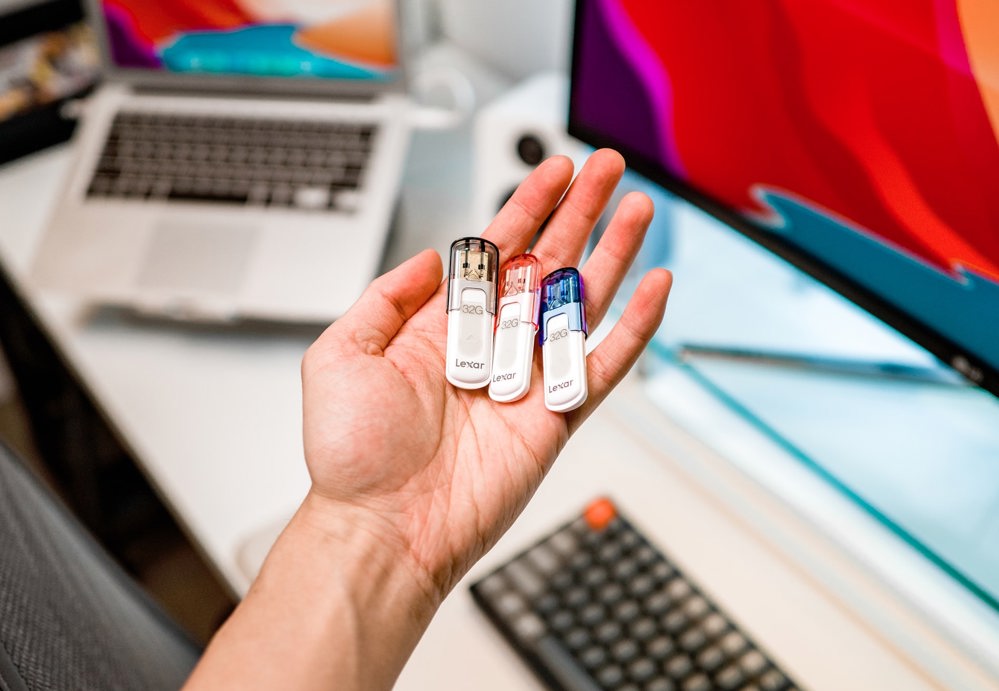 10- Use body language
Body language has an essential role in presentations, especially online ones. Make sure you use body language the right way, otherwise it can be distracting for your audience. That includes fidgeting, repeatedly fixing your hair or clothes, among other things.
In academic conferences, the presentations are usually heavy on the information and data side, so it is important that presenters take advantage of tone of voice, gestures, and other body language resources to get their point across.
It is best to keep eye contact with people in the audience. This way, they will feel you are talking TO them and not AT them. But make sure to alternate and not stare at one single person throughout the whole presentation. 
Be aware of your posture and if you have any notes, make sure to either hold them or have them at eyesight. It is common to have notecards during a conference talk, but it is important to know your presentation and not depend on the notes.
11- Encourage your audience to interact with you
A big part of your presentation is for you to talk about your research. People are there to listen to you and absorb information, but they are also there to make the most out of the experience, and that includes engaging and asking questions.
Prepare yourself to answer questions from the audience. It is impossible to cover everything in a short presentation, so try to cover as much as possible and if there are questions you think will arise from the audience, prepare to answer them.
Depending on the type of presentation and what's expected, you can keep questions for the end or allow questions during the presentation.
If there is a question that you do not have the answer to, it's ok to say it. It's better to offer to look more into it and get back to them rather than trying to improvise an answer. Provide your contact information in the final slide or at the end of your presentation. Some participants can reach out to you if they have any questions, suggestions, or opportunities that could be beneficial to you.
If you are giving an online presentation, invite participants to ask a question through the conference platform or website. For example, Fourwaves has a built-in Q&A section on each presentation page where presenters and participants can interact.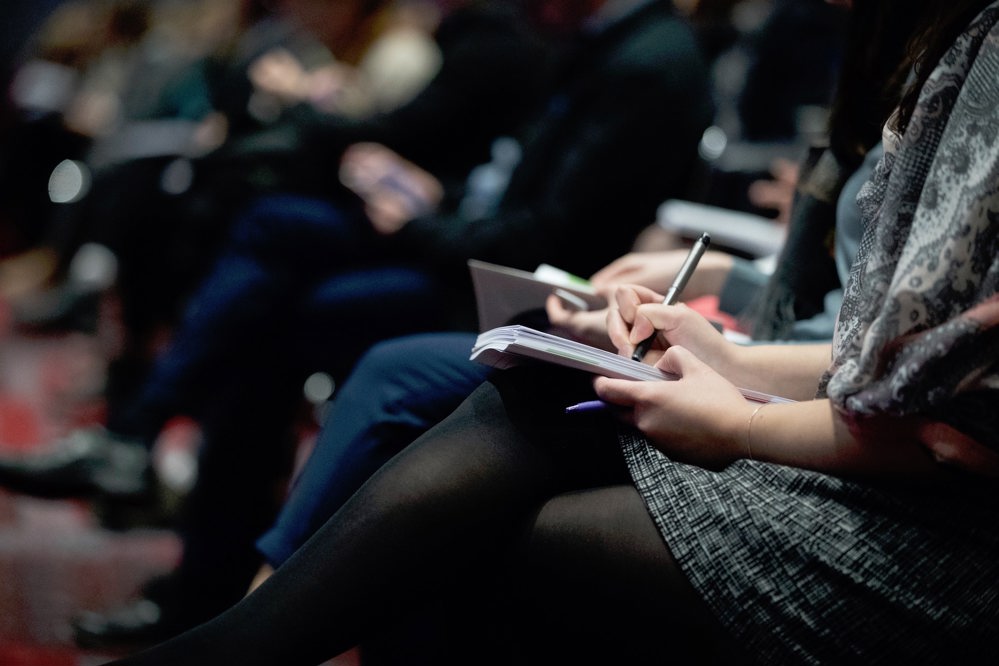 12- Structure your presentation and let your audience know
Let your audience know what you will be covering in your presentation. Have a clear outline of the topics and make sure to have this journey clear so the audience understands where you are taking them.
You can start the presentation by highlighting the key messages, but don't forget to have a summary at the end (your conclusion), where you reiterate the main points of your presentation.
13- Pay attention to design
Adhere to the following basic design principles when building your slides. Avoid distracting colors and mixing more than 2 colors in each slide. If you use a light background, you should use a dark font and vice-versa. Make sure the font size is also big enough and that you are not stuffing too much information into a slide.
A good rule of thumb for your slides is to have about 5 bullet points on each one and give enough time for people to read through them if they need to. Most of the information should be coming out of your mouth and not described in the slides. The slides are just a summary (the bullet points) of what you will cover.
If you are adding visuals, make sure they are big enough so people can see them and they are not covering any information.
14- Take other presentations as an example
You have probably been part of dozens and dozens of presentations in a lifetime. Is there something you liked a lot in those or something you hated? If yes, write it down. If it is positive, strive to replicate that in your presentation. If it is negative, discard it.
If you are taking part in an annual event, you may be able to access presentations from the years before and draw conclusions from there. You can also look for similar poster presentations or templates and get inspiration from those.
Keep in mind that every person has a presentation style. Learn the basic guidelines and find what works best for you.
15- Rely on storytelling
Storytelling is relying on stories (narrative) to talk about something (e.g. personal anecdotes, metaphors, comparisons, etc.). People rely on stories for mnemonic purposes and most of the time, it is easier to remember a story or an analogy than it is to remember a specific situation.
No matter what the topic is, analogies make it easier for people to understand facts. Whenever possible, try to use a metaphor or a comparison
Bonus tip - Remember to stop and breathe during your presentation
It's normal to feel stressed even if you're super well prepared and that you know your topic inside out.
Make sure to take the time to pause in between slides and to take a good slow deep breath. It will help you stay focused throughout the presentation.
Practice this during your rehearsals. Not talking for 3-4 seconds can seem long for you, but your audience will appreciate it and it will help you feel calmer.
Conclusion
At the core, preparing for a conference presentation is no different than preparing for any type of public speaking assignment. You need to understand the topic very well, research and practice what you are going to say, and know your audience, among other things.  
Most of all, remember: no one is born with great presentation skills, so give yourself room to improve.