Panel discussions are a key element of both virtual and in-person academic conferences. They are an excellent addition to any conference program, and an exciting and engaging way to initiate lively dialogue between groups of researchers with expertise in a given field. 
The main benefits of panel discussions are: 
They provide the audience with a different way of learning about a subject that is more engaging than a general research presentation
They give conference organizers something exciting to highlight in their marketing material. A panel discussion can generate buzz about the event and increase registrations
They promote meaningful conversations that can spark ideas for the expansion of a research project, or the need for a new one
They present different perspectives on a topic that the audience, and even the experts, may never have considered previously
In this article, we will provide 13 steps for conducting a successful panel discussion at your next conference. 
What is a panel discussion?
A panel discussion is a type of session offered at many academic conferences. It consists of a panel of experts who are given a topic to discuss, and that discussion is witnessed by an audience of conference attendees. Panel discussions generate interesting dialogue that is thought-provoking and educational for observers. 
While there is a general structure to panel discussions, these sessions can be presented in a number of creative formats. 
The mainstage format is usually a short session when panel members (made up of subject-matter experts who are often keynote speakers at the event) discuss a specific subject while the audience listens and observes. These panel discussions are not my favorite because they do not leave room for questions from the audience. Part of the excitement of a panel discussion is seeing how panelists respond to questions they may not have expected, whether those questions come from a moderator or the audience. 
Question and answer style panel sessions bring in a moderator to pose questions to the panelists, similar to a political debate at election-time. The audience is usually given an opportunity to ask questions at the end of the session.
Presentation style sessions include a short introduction of the subject being discussed, and then each panelist has the opportunity to present their thoughts on the subject one-by-one. An audience Q&A typically follows.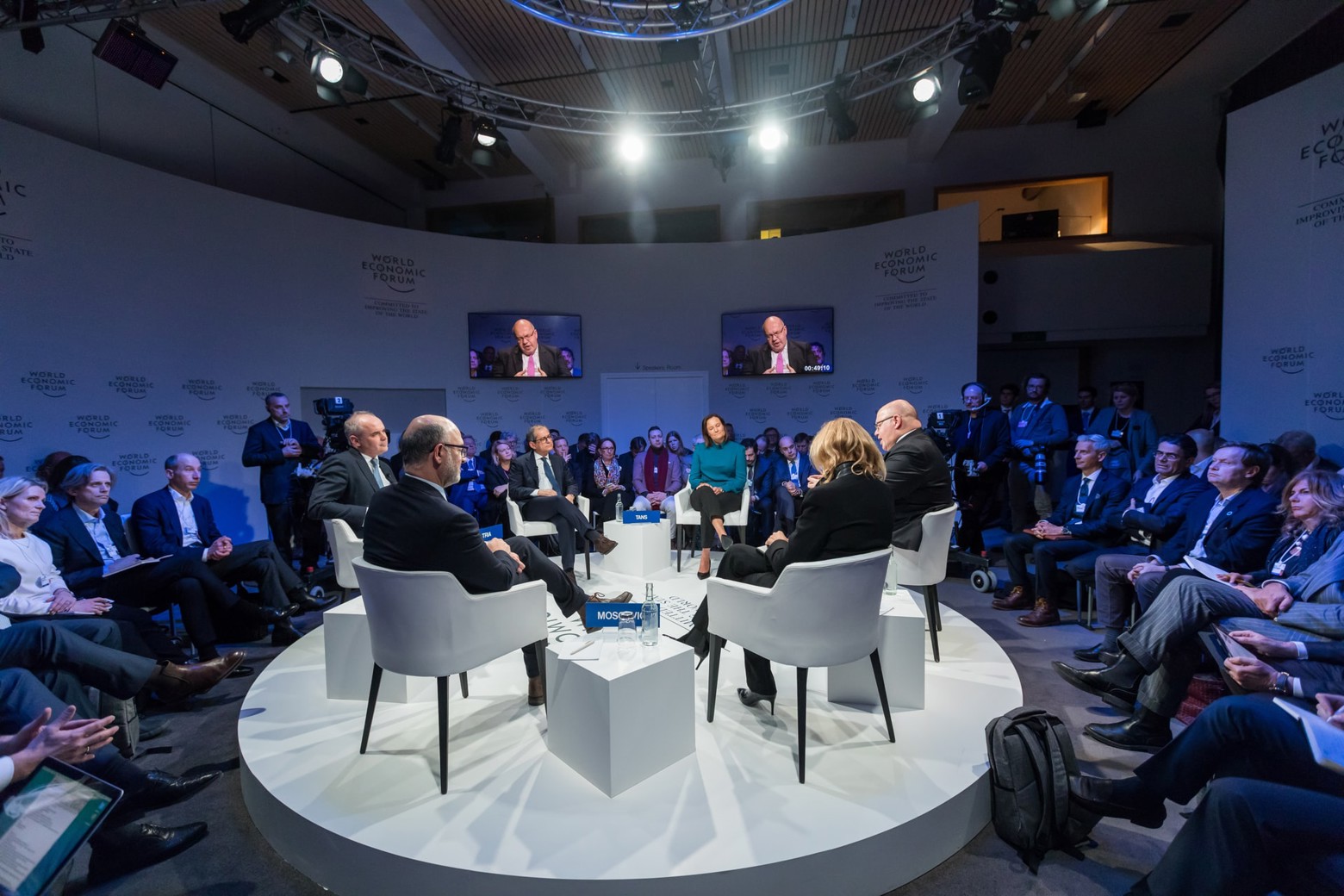 13 Steps to Plan a Successful Panel Discussion
Here are 13 steps to help you plan a successful panel discussion that will generate interest in your event and engage attendees. 
1. Choose the right panelists
Whenever possible, choose well-known, well-respected panelists to generate excitement about the discussion. If there is any controversy surrounding the panelist or their work, you can highlight that. Conferences can be dry at times, and this is a great opportunity to spice things up. 
Choosing the right people is the biggest part, but choosing the right number of people is also important. You want to have enough experts on your panel to spark lively, interesting debate and cover a wide range of perspectives. But too many panelists can create a discussion where one or two voices are the only ones getting any air time. In my experience, the optimal number is 5, but this could differ based on the size of your event, and your venue (if the event is in-person).
2. Choose the right topic
The first step in planning your panel discussion is selecting the topic to be discussed. It's important that your topic be related to the overall theme of the event, but try to find a more detailed, thought-provoking focus within the overarching area of interest. If there's anything controversial related to your event theme, consider structuring your panel discussion around that. For example, if you're hosting a conference about early childhood development, you may opt to offer a panel discussion on nature versus nurture. 
3. Choose between in-person, virtual and hybrid events
Most academic conferences now offer virtual and hybrid options in addition to the traditional, in-person event. This is something to consider when planning your panel discussion. It's not necessary to have every panelist physically present in the same room. You can host a panel discussion that has a mix of in-person and virtual participants. You'll just need to plan for the technical requirements. 
4. Choose a moderator
This is where panel discussions can really get interesting. Choose a moderator that is engaging, charismatic, and, if possible, funny. Look for people who aren't afraid to ask difficult questions, and don't shy away from probing for thoughtful answers. Your choice of moderator could mean the difference between a drab, boring discussion, and one that attendees talk about for years to come. 
5. Include different points of view
A conversation between a group of people who have the same views doesn't make a great panel discussion. For this reason, you should select panelists from opposite sides of the political, social, or scientific spectrum. This will create a more educational experience for attendees because they will be exposed to a variety of perspectives. Plus it offers a level of entertainment that isn't available in other sessions.
6. Set timing expectations – and stick to them
The best panel discussions I've been to have been about an hour in length, with an additional 20-30 minutes left for audience questions afterwards. This is enough time to generate stimulating, interesting conversation that allows panelists to dive deeply into a specific topic, but not enough time for audience members to become bored or unengaged. 
7. Plan and test your tech
Regardless of whether your discussion is in-person, virtual, or hybrid, you are going to rely on technology to make your session work. Most conferences now livestream the discussion online and record, so it's important that your recording setup is optimized to record crisp, quality sound. You will also likely need equipment to screen share to a monitor or media board and project the sound across the room. Whatever tech you use, it's important to test it out in advance so there is no delay when it's time to start your discussion. 
8. Test the room setup
If your event is in-person, spend some time in the room where the discussion will be taking place well in advance of the event. You may have seen photos and planned out where you want your table and where your attendees will sit, but there are often things you may not have considered that will arise when you enter the actual discussion space. 
9. Prepare your participants
Your tech may be prepared, but are your panelists and moderator? You don't want to practise the actual discussion, but it's important for your panelists to be prepared and feel comfortable speaking about the topic-at-hand in front of an audience. The moderator should be well versed on the subject being discussed and be equipped with a predetermined set of questions that you have reviewed and approved. 
10. Don't plan too much
While it's helpful to provide the moderator with questions to ask, it's important not to provide too much structure to the conversation. Spontaneity is one of the main appeals of panel discussions. Too much planning can mean a conversation that lacks any sort of disagreement or situations where one panelist's point stumps another panelist. Let the conversation flow naturally, but have questions prepared so your moderator can jump in any time there's a lull. 
11. Leave time for questions
While some panel discussions don't include a question and answer period, we highly recommend including one. It is extremely valuable for participants to have the opportunity to ask questions and probe deeper about the topics on the table. Plus, the opportunity to interact with well-known subject matter experts is a major appeal for many attendees.
12. Include remote attendees
If there is a virtual component to your event, why not include the virtual attendees into your Q&A sessions? Choose reliable technology to facilitate participation from remote participants and give them the opportunity to call in and ask their questions or comments to the panelists. 
13.  Spread the word
You've taken the time to organize an engaging, thought-provoking panel discussion, so let everyone know it's coming! You can use this panel discussion as a subject for one of your marketing emails. These discussions are also a great thing to highlight on your event website. 
14. Keep the conversation going
Set up a hashtag for your panel discussion and display it in your conference program, in the room or on the screen (for virtual attendees). Encourage the panelists and audience members to continue the discussion online after the conference ends. Not only is this great exposure for the panelists, but it can help spread the word and attract new attendees for the next event. 
Conclusion
Panel discussions fit well into many types of academic conferences. Not only do they encourage open, thought-provoking and entertaining discussions that don't happen during oral presentations, they provide event attendees with a new way of learning about a subject and the opportunity to interact with industry experts they admire.