Context
The year 2021 was an exciting one for Professor Stephanie Cragg and her team. They were awarded a grant of £6.6 million from the Aligning Science Across Parkinson's (ASAP) initiative to continue mapping the original brain circuits vulnerable to Parkinson's on an unprecedented scale.
The team was made up of researchers located in three facilities at three leading research centers – the University of Oxford, Boston University, and Karolinska Institute.
As the Project Manager for Team Cragg, Claudia Mendes knew how important it was to bring these researchers together to learn about one another's work and find points upon which they could collaborate.
The problem
Claudia had a challenge. She needed to bring participants together virtually from around the world to present their work in a convenient location, using limited time and resources. She didn't know which software she could rely on to make this happen.
Claudia evaluated different platforms, but none felt professional enough. This is when she reached out to the ASAP Deputy Director Sonya Dunamis for help, who recommended Fourwaves.
The solution
Dunamis recommended Fourwaves as a thorough, easy-to-use solution specifically designed to facilitate academic events and virtual poster sessions.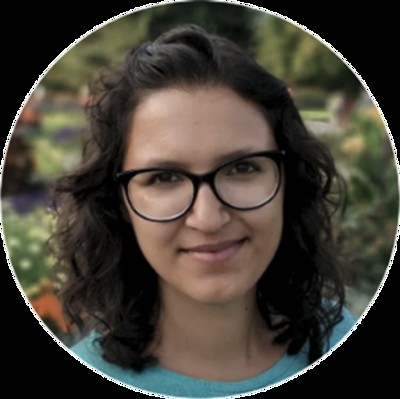 Cláudia Mendes
University of Oxford
It was very interactive and engaging, Fourwaves made it very easy for them to access the posters being presented.
It was clear this platform would allow Claudia to organize and execute a virtual poster session to bring her researchers together.
Claudia used the Fourwaves platform to host a virtual poster session for 34 ASAP scientists. She ran into very few hiccups that were easily overcome. The website was very easy to set up.
"I was able to customize it exactly the way I wanted, and the users had no problem registering to attend."
The results
As an organizer, Claudia enjoyed how easy it was to create the event website and organize the event.
The poster session was a big success. It brought the scientists together in a collaborative environment that facilitated productive conversation and planning. The feedback from participants was very positive.
"It was very interactive and engaging, and the Fourwaves platform made it very easy for them to access the posters being presented."
What they valued most was how the Fourwaves platform created intimate spaces where researchers could focus intensely on the work being presented with no outside distractions.
This was the first time many of the participants had presented in a virtual format, and the overall consensus was positive.
"It was better than an in-person poster session because, with this format, you can be in a room with only three or four people, rather than surrounded by hundreds like you'd find in huge conference rooms. This means less noise, less distractions, and a more comfortable environment to discuss the science fueling the work being presented."
And speaking of next year, Claudia and her team plan to continue hosting virtual events to bring the ASAP team together.
"We'd love to host these events twice a year, but being mindful of Zoom fatigue, we will be hosting an annual event using the Fourwaves platform each spring."
The ASAP team is now well-versed in the value and convenience of virtual meetings and will continue bringing their researchers together virtually to provide opportunities for collaboration.
About
Aligning Science Across Parkinson's (ASAP) is fostering collaboration and resources to better understand the underlying causes of Parkinson's disease. With scale, transparency, and open access data sharing, the ASAP team believes they can accelerate the pace of discovery, and inform the path to a cure.
Looking to organize an interactive virtual poster session?
Try Fourwaves
Book a demo
TRUSTED BY TOP ORGANIZATIONS
Explore other customer stories
Just 12 weeks before their event, OHBM had to find a new event software to power their international hybrid event. The results: everything happened without a hitch with huge success.
From an urgent transition to virtual poster sessions, to a return to an in-person format, Fourwaves helped the Cancer Biology PhD program streamline their whole conference experience.