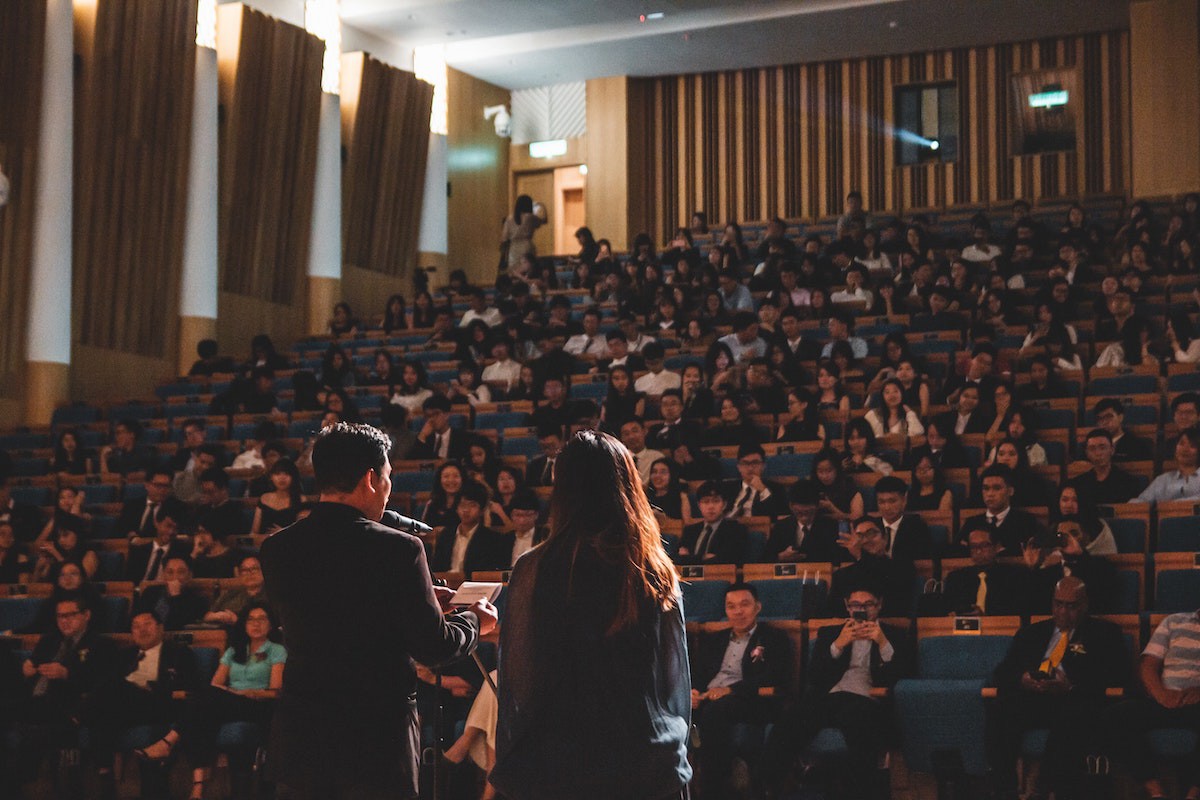 The internet is full to the brim with tips for making a good presentation. From what you wear to how you stand to good slide design, there's no shortage of advice to make any old presentation come to life. 
But, not all presentations are created equal. Research presentations, in particular, are unique. 
Communicating complex concepts to an audience with a varied range of awareness about your research topic can be tricky. A lack of guidance and preparation can ruin your chance to share important information with a conference community. This could mean lost opportunities in collaboration or funding or lost confidence in yourself and your work.
So, we've put together a list of tips with research presentations in mind. Here's our top to-do's when preparing to present your research.

Take every research presentation opportunity
The worst thing you could do for your research is to not present it at all. As intimidating as it can be to get up in front of an audience, you shouldn't let that stop you from seizing a good opportunity to share your work with a wider community.
These contestants from the Vitae Three Minute Thesis Competition have some great advice to share on taking every possible chance to talk about your research. 
Double-check your research presentation guidelines
Before you get started on your presentation, double-check if you've been given guidelines for it. 
If you don't have specific guidelines for the context of your presentation, we've put together a general outline to help you get started. It's made with the assumption of a 10-15 minute presentation time. So, if you have longer to present, you can always extend important sections or talk longer on certain slides:
Title Slide (1 slide) - This is a placeholder to give some visual interest and display the topic until your presentation begins.
Short Introduction (2-3 slides) - This is where you pique the interest of your audience and establish the key questions your presentation covers. Give context to your study with a brief review of the literature (focus on key points, not a full review). If your study relates to any particularly relevant issues, mention it here to increase the audience's interest in the topic.
Hypothesis (1 slide) - Clearly state your hypothesis.
Description of Methods (2-3 slides) - Clearly, but briefly, summarize your study design including a clear description of the study population, the sample size and any instruments or manipulations to gather the data.
Results and Data Interpretation (2-4 slides) - Illustrate your results through simple tables, graphs, and images. Remind the audience of your hypothesis and discuss your interpretation of the data/results.
Conclusion (2-3 slides) - Further interpret your results. If you had any sources of error or difficulties with your methods, discuss them here and address how they could be (or were) improved. Discuss your findings as part of the bigger picture and connect them to potential further outcomes or areas of study.
Closing (1 slide) - If anyone supported your research with guidance, awards, or funding, be sure to recognize their contribution. If your presentation includes a Q&A session, open the floor to questions.
Plan for about one minute for each slide of information that you have. Be sure that you don't cram your slides with text (stick to bullet points and images to emphasize key points).
And, if you're looking for more inspiration to help you in scripting an oral research presentation. University of Virginia has a helpful oral presentation outline script.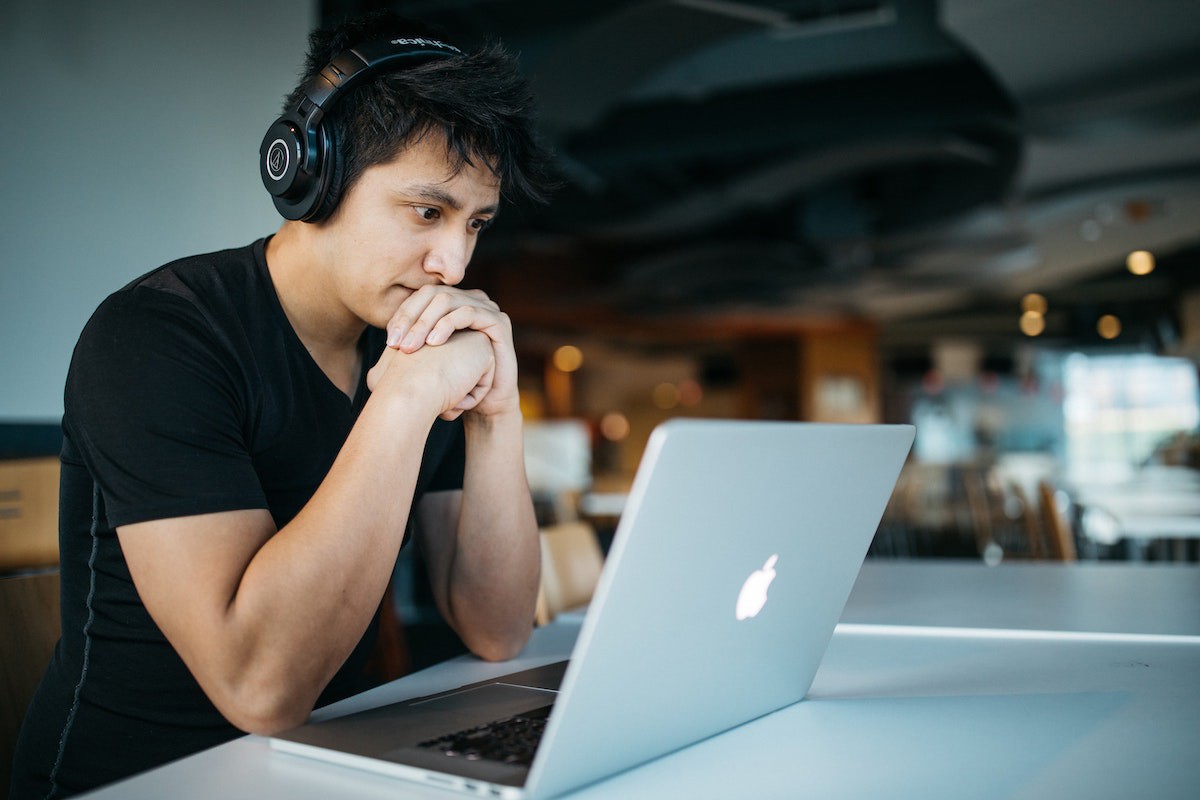 Put yourself in your listeners shoes
As mentioned in the intro, research presentations are unique because they deal with specialized topics and complicated concepts. There's a good chance that a large section of your audience won't have the same understanding of your topic area as you do. So, do your best to understand where your listeners are at and adapt your language/definitions to that.
There's an increasing awareness around the importance of scientific communication. Comms experts have even started giving TED Talks on how to bridge the gap between science and the public (check out Talk Nerdy to Me). A general communication tip is to find out what sort of audience will listen to your talk. Then, beware of using jargon and acronyms unless you're 100% certain that your audience knows what they mean. 
On the other end of the spectrum, you don't want to underestimate your audience. Giving too much background or spending ages summarizing old work to a group of experts in the field would be a waste of valuable presentation time (and would put you at risk of losing your audience's interest). 
Finally, if you can, practice your presentation on someone with a similar level of topic knowledge to the audience you'll be presenting to.

Use scientific storytelling in your presentation
In scenarios where it's appropriate, crafting a story allows you to break free from the often rigid tone of scientific communications. It helps your brain hit the refresh button and observe your findings from a new perspective. Plus, it can be a lot of fun to do!
If you have a chance to use scientific storytelling in your presentation, take full advantage of it. The best way to weave a story for your audience into a presentation is by setting the scene during your introduction. As you set the context of your research, set the context of your story/example at the same time. Continue drawing those parallels as you present. Then, deliver the main message of the story (or the "Aha!") moment during your presentation's conclusion.
If delivered well, a good story will keep your audience on the edge of their seats and glued to your entire presentation.

Emphasize the "Why" (not the "How") of your research
Along the same lines as using storytelling, it's important to think of WHY your audience should care about your work. Find ways to connect your research to valuable outcomes in society. Take your individual points on each slide and bring things back to the bigger picture. Constantly remind your listeners how it's all connected and why that's important.
One helpful way to get in this mindset is to look back to the moment before you became an expert on your topic. What got you interested? What was the reason for asking your research question? And, what motivated you to power through all the hard work to come? Then, looking forward, think about what key takeaways were most interesting or surprised you the most. How can these be applied to impact positive change in your research field or the wider community?
Be picky about what you include
It's tempting to discuss all the small details of your methods or findings. Instead, focus on the most important information and takeaways that you think your audience will connect with. Decide on these takeaways before you script your presentation so that you can set the scene properly and provide only the information that has an added value.
When it comes to choosing data to display in your presentation slides, keep it simple. Wherever possible, use visuals to communicate your findings as opposed to large tables filled with numbers. This article by Richard Chambers has some great tips on using visuals in your slides and graphs.
Hide your complex tables and data in additional slides
With the above tip in mind: Just because you don't include data and tables in your main presentation slides, doesn't mean you can't keep them handy for reference. If there's a Q&A session after your presentation (or if you'll be sharing your slides to view on-demand after) one great trick is to include additional slides/materials after your closing slide. You can keep these in your metaphorical "back pocket" to refer to if a specific question is asked about a data set or method. They're also handy for people viewing your presentation slides later that might want to do a deeper dive into your methods/results.
However, just because you have these extra slides doesn't mean you shouldn't make the effort to make that information more accessible. A research conference platform like Fourwaves allows presenters to attach supplementary materials (figures, posters, slides, videos and more) that conference participants can access anytime.

Leave your audience with (a few) questions
Curiosity is a good thing. Whether you have a Q&A session or not, you should want to leave your audience with a few key questions. The most important one:
"Where can I find out more?"
Obviously, it's important to answer basic questions about your research context, hypothesis, methods, results, and interpretation. If you answer these while focusing on the "Why?" and weaving a good story, you'll be setting the stage for an engaging Q&A session and/or some great discussions in the halls after your presentation. Just be sure that you have further links or materials ready to provide to those who are curious. 
Conclusion: The true expert in your research presentation
Throughout the entire process of scripting, creating your slides, and presenting, it's important to remember that no one knows your research better than you do. If you're nervous, remind yourself that the people who come to listen to your presentation are most likely there due to a genuine interest in your work. The pressure isn't to connect with an uninterested audience - it's to make your research more accessible and relevant for an already curious audience.
Finally, to practice what we preached in our last tip: If you're looking to learn more about preparing for a research presentation, check out our articles on how to dress for a scientific conference and general conference presentation tips.