Here's a summary of the biggest January 2022 product updates!
Beautiful event websites
Your event website is one of the key elements between you and your participants. A clean interface that is easy and pleasant to use makes a big difference.
We decided to give some love to the look and feel as well as provide more customization options.
Default theme design makeover
The event websites have been redesigned to give a cleaner look. Things like font-size and spacing have been reviewed completely.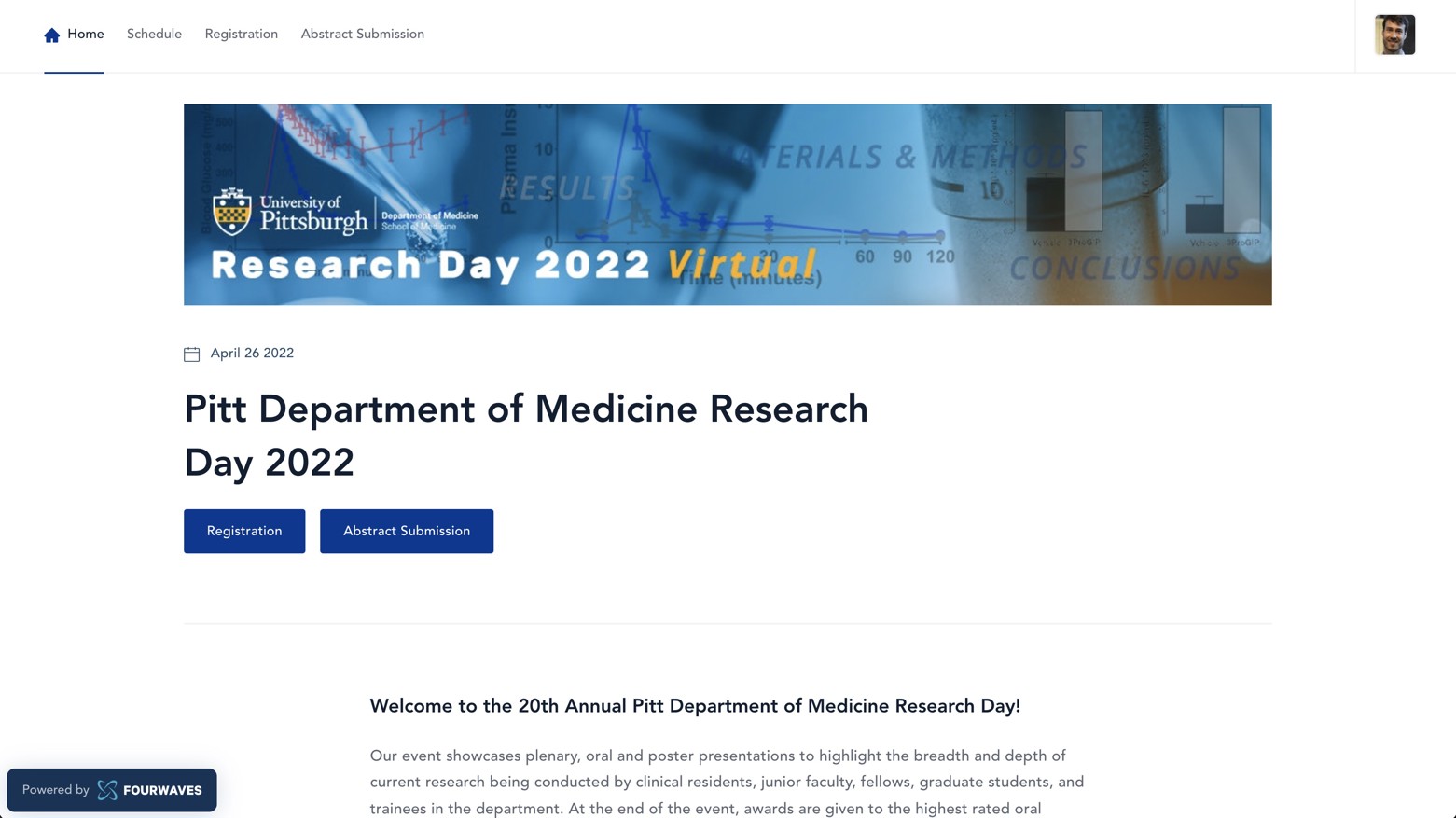 The event info section was moved to the bottom giving more space for the content on the home page.
The banner is also no longer required. This means it's even faster to publish small recurring events as you don't need to create a new banner.
There is a new spacer element that you can now insert to divide sections in your text blocks!

New Dark theme
We also introduce a new Dark Theme! This beautiful theme gives you an alternative look and feel with a darker header section on each page.
The top banner is displayed as a background image so you don't need to spend time creating a dedicated banner with text. It really sets the tone of the event.
Select this theme in your organizer panel to try it out.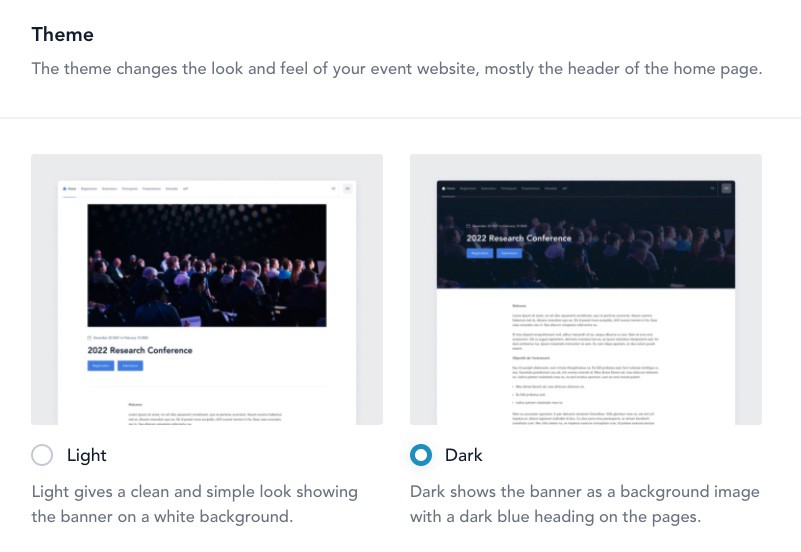 White label option
The top Fourwaves banner ad with the logo was removed on all event websites. It was replaced by a small hovering icon. Also the footer was simplified for a cleaner look.
You can now also completely remove the footer and the Fourwaves logo as an add on. Contact us for more details!
More flexible submissions forms
A big advantage of using Fourwaves are the powerful submission and review forms that allow you to collect and review potential presentations.
We made it even more simple to setup while keeping the flexibility you love about Fourwaves.
Submission period
The submission period used to be controlled by the submission types field. It is now simply controlled with a start and end date, just like the registration period.
This means you don't require the submission types field anymore.

If you have different deadlines (say oral submissions end earlier), you can use the new availability dates. Select the dates within which any option in your form is available.
Note that you can define the from date only, the end date only or both.

When asking for the submission type (oral, poster, etc.), you can now use a checkbox or multiple choice question (depending if one or more of options can be selected by the submitter). Before it used to be only a checkbox field.
Decision types
You can now define your own decision types. For example, if your submissions can be selected for oral, poster, blitz talk or any other type.

Each submission can have the accepted, rejected status for all types. This status is now color coded in the data table making it easier to visually inspect.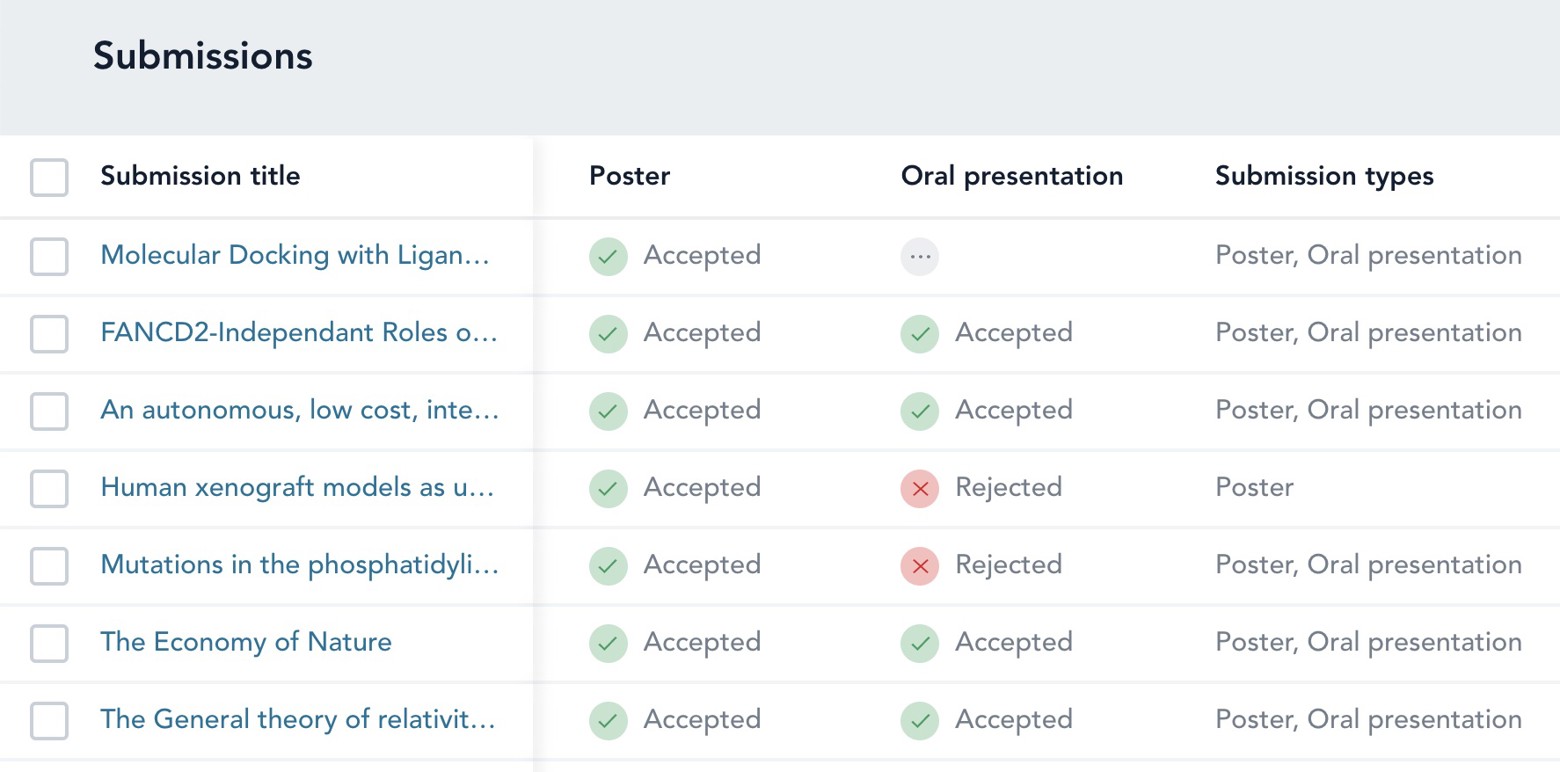 Bulk edit
Another useful feature is the bulk edit. You can now select any number of submissions and change the status for any decision type. For example if you want to bulk accept 150 submissions for posters, based on some filters, you can do this easily.

More powerful reviewing forms 
Custom scoring
The maximum score of the criteria in the reviewing form used to be 1 to 5 only. You can now customize them from 1 to 25. This means you can have certain criteria that weight more than others in the final scoring.

New score calculation
The review score of a given submission used to be the average of all criteria. It is now a sum. This gives you more resolution on the final scores allowing you to make better decisions on the selected presentations.
Standard deviation
The standard deviation is now calculated for each submission score (when you have multiple reviewer or judges). This gives you a measure of dispersion so you can easily spot if reviewers don't agree or agree for a given presentation.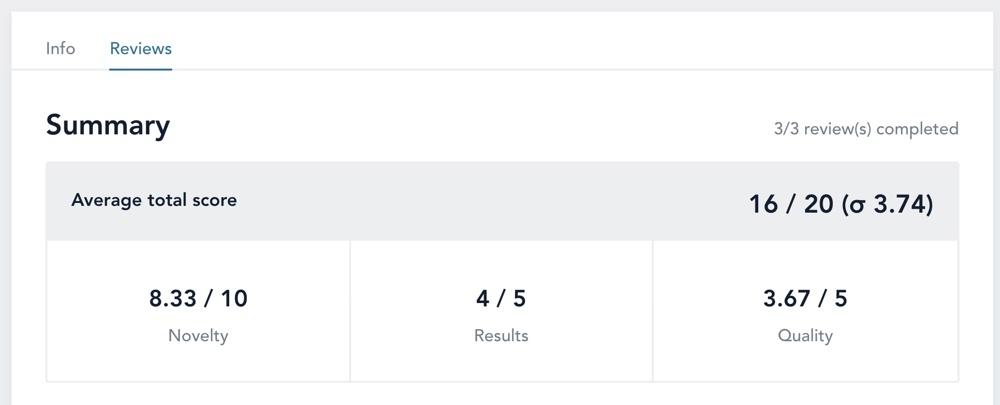 Email history and bounced emails
It is useful to know which emails were sent and when. Especially with large teams. This is why we introduce the Communications data section.

Email status
The new section shows all emails sent. It includes registration or submission confirmation emails or any mass emails sent by organizers to participants, submitters, reviewers.
It is possible to search by email address or filter by campaign or status. Note that the status is only available for emails sent after December 15th 2021.
Decreasing bounced emails
In the dashboard, there are statistics about the number of emails sent and also the number of emails that bounced. This can be useful if someone made a typo in the forms and doesn't receive the emails. They can now be easily tracked so you can edit the email of the participant.
Also, the email address is now asked twice in the forms to decrease typos.