Breakout sessions are fun, engaging, and valuable elements of academic conferences. Conferences can be long, and I don't know about you, but after sitting through multiple presentations my mind can start to wander, no matter how interested I am in the subject being discussed. 
Breakout sessions offer participants a break from passively listening to presentations. They encourage engagement and interaction, and provide a venue for interesting and in-depth discussions that could influence the direction of a research project, spark ideas for new studies, or set the foundation for long-lasting partnerships between researchers. 
What is a breakout session?
A breakout session is the gathering of small groups of event attendees, often taking place in between conference presentations. It allows conference-goers to network, meet new people, and discuss the research being presented in a setting that is more intimate and comfortable than the general presentation forum.
It's common for breakout sessions to be organized in the same streams as the conference itself, allowing attendees to select sessions that best align with their specific area of interest. 
Some breakout sessions are scheduled with a goal to increase discussion and analysis of the research being presented at the event, while others are provided for the simple purpose of giving conference-goers a break and possibly a networking opportunity. Sometimes the brain just needs a reset from the intensity of back-to-back research sessions. A refreshing session that is not demanding of much concentration and critical thought can be exactly what attendees need to get back into the academic mindset. 
Breakout session ideas for academic and scientific events
Most breakout sessions are limited to small groups of people, allowing all participants the opportunity to share their thoughts in a comfortable setting.There are many types of breakout sessions that you can include in your academic conference. Here are the most popular: 
Your thesis in 180 seconds
These are one of my favorite types of breakout sessions. They're perfect for small group discussions, and planning them is simple. Ask every person in the room to present their current research in 180 seconds - and not a second more! Each breakout room will need to be equipped with a stopwatch, and it's best if you can have a timer that's visible to all because watching the seconds count down adds to the fun of the session. 
These sessions are excellent practice for researchers who are working on their storytelling and summarization skills, and a fantastic way to let their peers know what they're working on. There's a good chance that others in the session have never heard of them or their work, and being introduced in this manner can lead to some real opportunities down the road.
These sessions usually end with a vote on who gave the best presentation, and to add to the excitement you can include a prize to the researcher who is voted most compelling in their storytelling skills.
Debate mode
Debates are a great way to thoroughly examine every element of a subject while encouraging participants to consider both sides of an argument. To create a debate-style breakout session, provide a list of topics relevant to the conference stream the attendees are following. Break the group in two and assign one to the 'for' side and one to the 'against' side. Give them a predetermined amount of time (5 minutes should usually do it) to collect their arguments and appoint a speaker. 
Give each group 3 minutes to present their case. Then, if there's time, allow the other group to pose questions that could potentially erode the arguments being presented. 
To determine the topics being debated, consider the specific presentations that these researchers have been attending. Review the conference abstracts and select the topics that have the most potential for controversy. This will create an interesting, memorable debate. 
If possible, record these sessions and provide them to the researchers whose presentations are being debated. This can serve as excellent feedback to help them refine their work or take them in a new direction.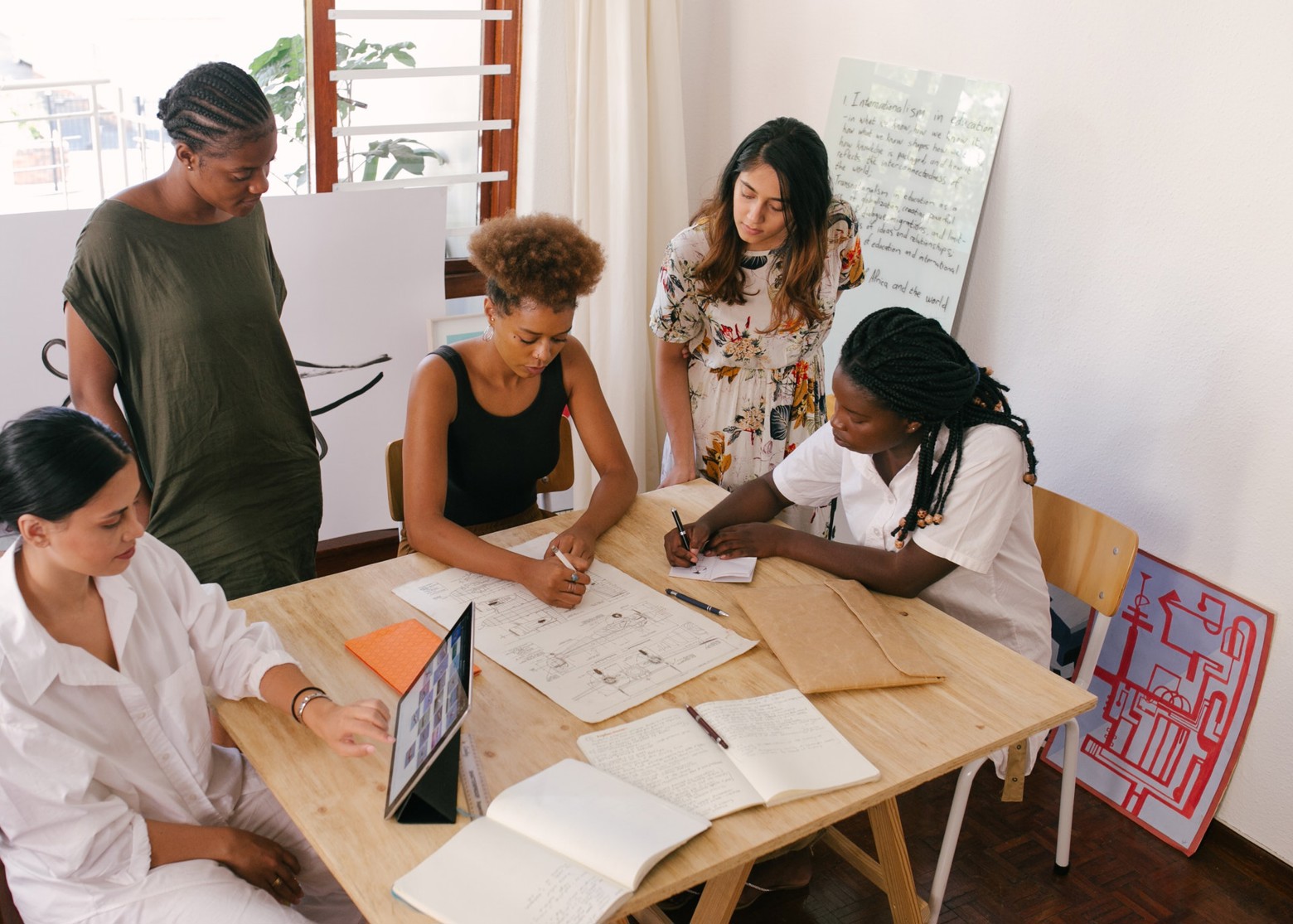 Speed networking
Speed networking sessions follow the same concept as speed dating. These sessions can be organized a few different ways, but my favorite way to do it is to split the group into two, and have one of those groups sit on the same side of a long table. These are the sitters. The second group of people sit across from them – they are the movers. Set a time limit – 3 minutes should be enough. 
Explain to your participants that they each have 3 minutes to present themselves, their research focus, and a few fun personal facts to the person sitting across from them. Set a timer to go off every 3 minutes. Once the timer goes off, the movers shift one spot to the left, and the process starts over again, regardless of whether the presentations were complete.
Encourage the participants to leave a business card at each station they visit so the people they meet can reach out to them for more information. 
This type of breakout session is a great way for attendees to practice describing themselves and their work. It's also an opportunity for them to get to know other researchers working on related fields.
Ask me anything (AMA)
These are always popular sessions because they give conference attendees the opportunity to chat with keynote speakers in a more intimate and comfortable setting.
To organize an AMA session, find a time when multiple keynote speakers are available and have them gather in a meeting room. Provide breakout session attendees the opportunity to ask any questions they want, and the keynote has a set amount of time to answer each. It's important to keep this time limit short to ensure that everyone gets a chance to ask their questions. 
If you're organizing a large conference with more than 2-3 keynotes, consider scheduling multiple AMA sessions. The key to these sessions is giving early-career academics the opportunity to interact and gather first-hand knowledge from renowned researchers in their field, so it's important to space out the experts and keep numbers small.
Drop-in discussions
These breakout sessions are an excellent opportunity for conference attendees to discuss and analyze specific subjects being presented at the event. These can be set up over lunch or early in the mornings. They should be focused around a specific topic and the topic should be well known to potential participants in advance. This way, if there are specific presentations that a researcher wants to discuss further, you've provided them a place to discuss the subject with others that have a particular interest. 
As the name implies, anyone can drop into one of these sessions, without registering in advance. 
Brainstorms
These are fun breakout sessions because they bring together groups of people from a range of disciplines to discuss a problem that you define. Choose a problem that's relevant to the overall theme of the conference, and allow the breakout session attendees to brainstorm solutions. 
The rules of these sessions are well-defined in order to ensure that participants feel comfortable sharing their ideas and everyone has an opportunity to speak. Make it clear that  there are no stupid solution suggestions. When multi-disciplinary groups come together, a wide range of perspectives are brought to the table which can lead to a host of creative ideas and potential solutions. 
Breakout session examples
The session ideas above can get you started in your planning and provide inspiration on creative breakout sessions ideas. Here are a few examples of breakout sessions that have already been planned and executed successfully. 
Mount Holyoke College Building On Our Momentum (BOOM) Conference
This annual conference in South Hadley, Massachusetts is focused on diversity, equity and inclusion. The 2021 event incorporated multiple breakout sessions into the agenda, including a session called Tuesday Crafternoon: Zines. In this breakout session, attendees were asked to create a magazine at the same time as they learned about the history of magazines and how they were used in marginalized communities. 
The American Society of Nuclear Cardiology Conference
In 2018, The American Society of Nuclear Cardiology Conference hosted a conference in San Francisco. On the agenda were Walk and Learn sessions, where conference attendees were taken on walking tours of the area while learning about a specific topic related to the conference. Topics covered included standardized reporting and appropriate use criteria. These sessions have been so successful that they are now on the agenda for the organization's annual conference, and were also offered at the 2019 event in Chicago.
National Cancer Research Institute Annual Conference
Another creative breakout session example is the Dragon's Den session offered at the annual National Cancer Research Institute Conference. In this session, conference delegates made professional pitches for new research project ideas, and the pitches were judged by a panel of experts who provided feedback on how the project idea could be improved. 
The Society for American Archeology Conference
In April, 2019, The Society for American Archeology hosted their 84th annual conference in New Mexico. With over 4,000 attendees, breakout sessions were key to encouraging active engagement at the event. 
The conference organizers planned fast-paced Teaching Slam breakout sessions, which were inspired by the three minute thesis breakout session concept mentioned earlier. In this session, presenters gave a three-minute lesson on an archeological concept that was within their area of expertise, with a goal to inspire new ideas to enhance the teaching styles and techniques within archeology. 
6 Tips for a successful breakout session
1. Get input from participants
Your event communication strategy probably calls for regular touchpoints with conference registrants and presenters. These communications are a great way to build excitement for the event and its content. Talk with your organizing committee about including surveys in these email communications and ask your attendees what type of breakout sessions they would like. 
A pre-event survey is a great way to get ideas on the types and number of breakout sessions to incorporate into your event agenda. 
2. Request pre-registration
From an organization standpoint, having participants pre-register for the breakout sessions they want to attend is extremely helpful. This helps to ensure you have enough materials and seating and that any setup requirements are met because you'll know exactly how many people will be there. Plus it gives you a chance to match people up based on their research areas and conference streams. 
The greatest benefit to pre-registration is that it gives you the opportunity to cap the number of breakout session participants, as keeping the group small is key to having a good level of engagement. 
3. Strategic timing
The timing of your breakout sessions is key. Plan them too early in the day and your attendees may not be needing a break yet. Plan them too late in the day and your attendees are probably focused on wrapping up their day. The optimal time for breakout sessions is usually late in the morning or early in the afternoon.
4. Test your tech
Conference organizers are often so focused on testing out the technical requirements of keynote sessions and research presentations that the breakout sessions get forgotten.
Breakout sessions are usually capped for time, so you don't want to waste the first 5 minutes of your session struggling with the mic system or scrambling to share your screen to the projector. Take a few minutes well in advance of the session to perform a dry-run. Not only will that help ensure your tech works as it should when it's go-time, but it also helps you stay within your allotted time frame. 
There are so many fun technical tools that you can use to increase engagement levels in your breakout sessions. Try a live polling app for trivia sessions so participants can participate in real-time. Use a digital whiteboard to project group notes to the rest of the room. But whatever tech you choose, test it in advance. 
5. Market your sessions
There's nothing worse than spending your time and resources planning a breakout session that nobody attends. One of the best ways to ensure your sessions are well-attended is to generate some excitement about them before the event. Part of this is coming up with creative, fun ideas for the sessions themselves, but no matter how innovative your ideas are, if nobody knows about the session, nobody will show up. 
Make sure you feature your breakout sessions in your conference programme, write about them on social media, and showcase them on your conference website. 
6. Choose facilitators carefully
Even the most creative, well-planned breakout session can fall flat if you don't choose the right facilitator. The best facilitators guide participants through the session without controlling the discussion or disrupting the natural flow of conversation. The facilitator's job is to encourage session attendees to think critically and discuss constructively, so whomever you choose should be aware of their role and responsibilities.
Conclusion
Breakout sessions can enhance the success of any academic conference. Regardless of the size of your event, they provide attendees with the opportunity to take a little break, network with their peers, and learn and provide feedback in a casual forum that promotes engagement.
We hope that this article helps you create fun, memorable breakout sessions for your event.