Oxford Abstracts is a popular platform for managing abstract submissions and peer reviews for conferences and academic events. However, the rapidly evolving landscape of event management and academic research has paved the way for several robust alternatives. One such standout alternative is Fourwaves. 
In this article, we'll explore this top alternative and how it differs from Oxford Abstract.
Fourwaves is an all-in-one academic conference management platform that simplifies the abstract submission and peer review process. You can use it for virtual, hybrid or in-person events.
It offers a range of functionalities to streamline event organization and academic collaboration. 
It is mostly known for its ease of use, user experience and virtual poster session tool.
Abstract Management & Peer-review
Fourwaves enables an easy submission process, management and abstract review. 
Authors can submit their work through a user-friendly interface, while reviewers can assess and rate the content of the abstract efficiently. 
It's as easy for submitters as it is for conference organizers. You can customize your abstract submission form with custom fields such as affiliations, authors name, type of presentation, field of study, and more. 
Contrary to Oxford Abstracts, the abstract management feature is integrated with an all-in-one tool you can use for your entire event management, including an event website, registrations, and more.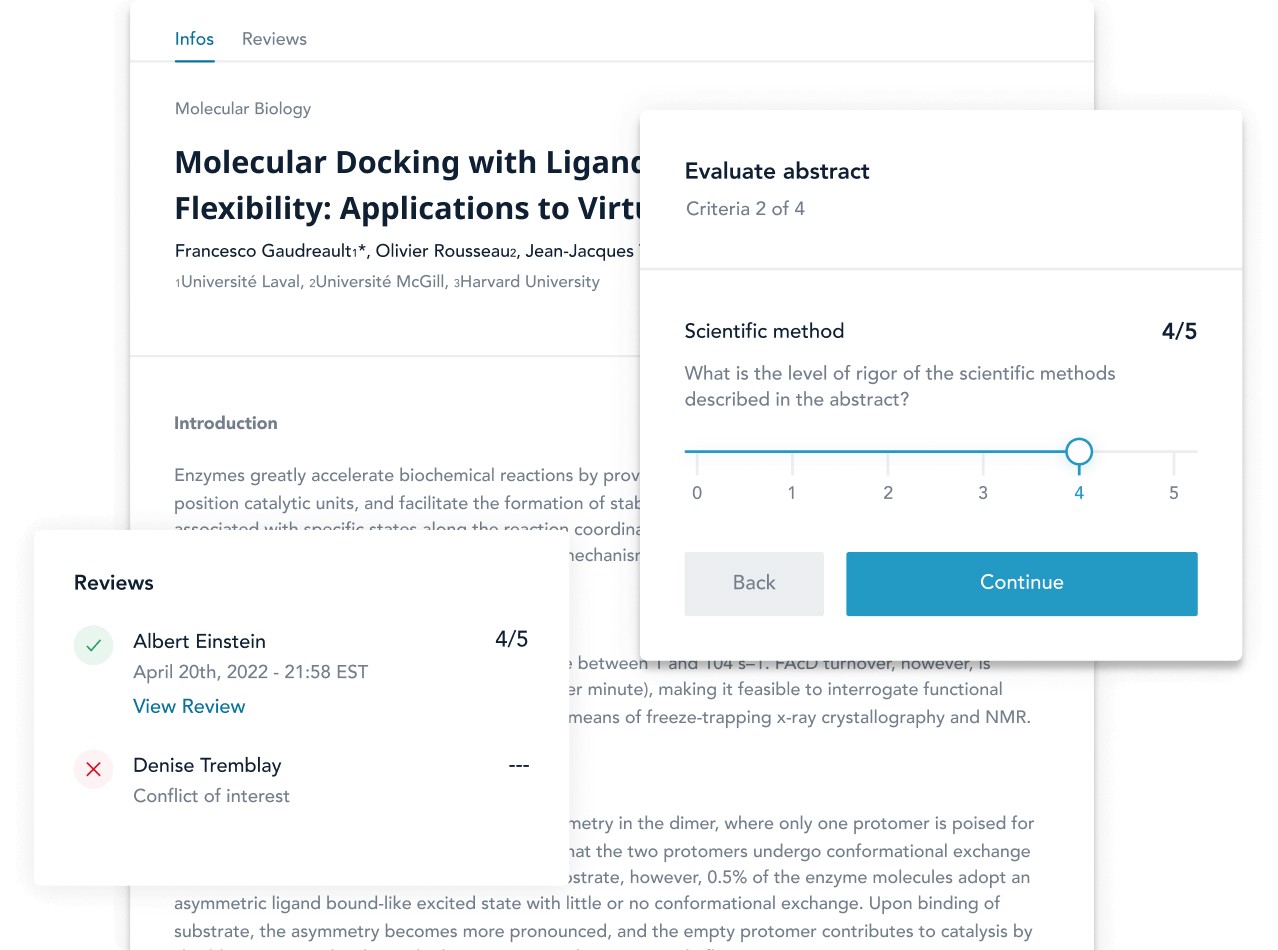 Peer Review
The Fourwaves platform has a powerful peer review module, offering a user-friendly experience for reviewers.
They have easy access to their submissions, and organizers can decide what scores or feedback will be shared with submitters.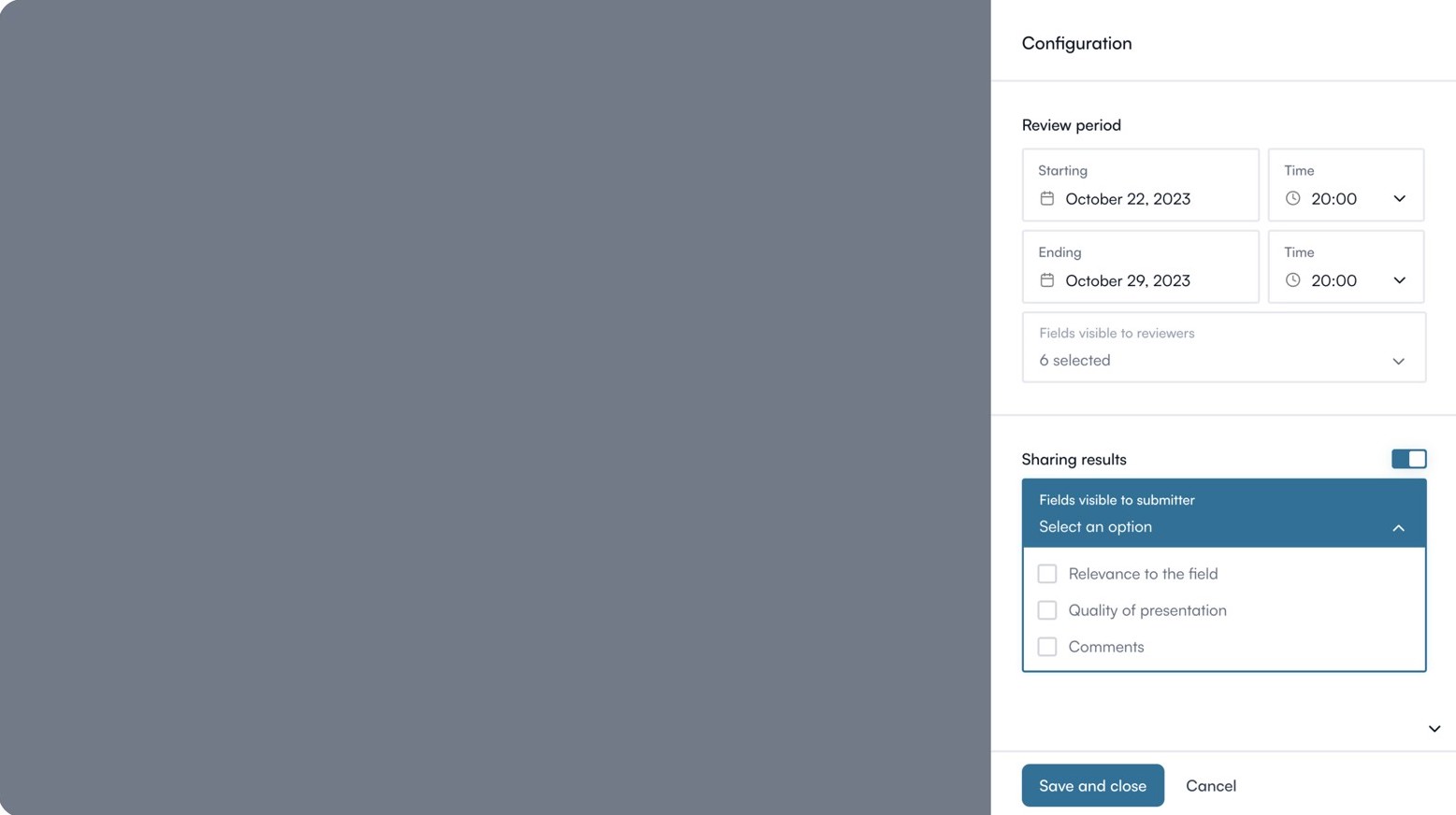 Reviewers can provide feedback and scores, and event organizers can easily make decisions based on the reviews.


Virtual Poster Presentation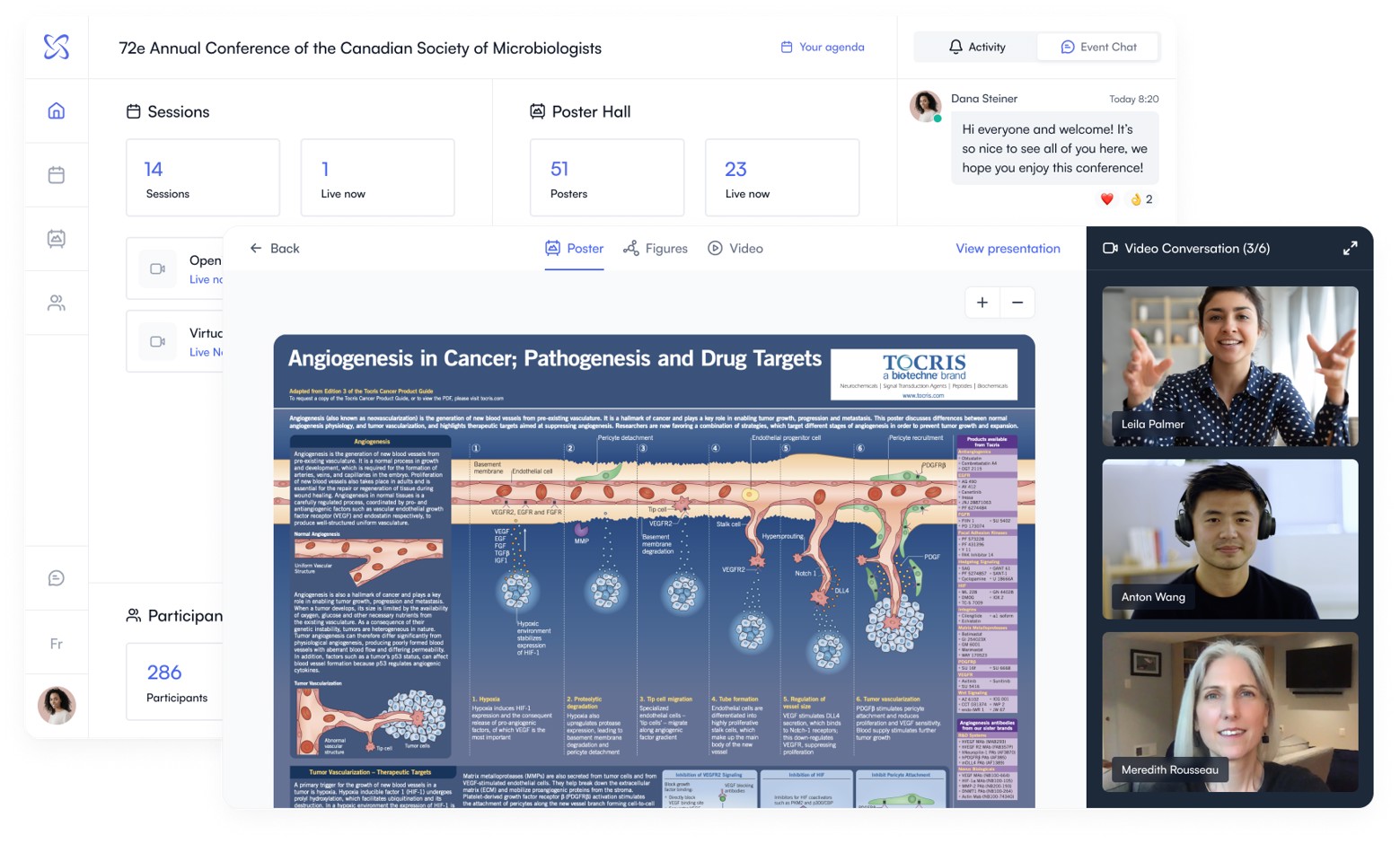 If you host a virtual conference with a poster session, Fourwaves provides the best virtual poster presentation tool.
Each poster presentation has its own video conversation of up to 12 participants. Presenters don't even have to share their screens, they can present their posters with a nifty laser pointer, and zoom in and out of the poster very easily. 
Attendees can go from one poster presentation to another organically and you can easily see how many people are currently in each poster presentation. 
Not only can you use this feature for poster presentations, but you can also use it as booths for exhibitors or sponsors, or simply have multiple workshops or small sessions at the same time. 
Oxford Abstracts does have a poster hall, but no breakout rooms or native video conversations. If you want to add a video meeting, you need to send Zoom links to your attendees, which can be quite cumbersome. 
Custom Event Website
With Fourwaves, you get a customizable event website with every plan. 
Whether it is for a symposium, annual meeting or in-person event, conference organizers can customize the website to showcase the right information; speakers, venue, topic, etc. 
You can even have a white labeled website if you're not comfortable with having the Fourwaves brand showcased. 
Access to Past Events
Particularly if you have annual events, you'll be glad to know that Fourwave's event websites can stay live indefinitely. Allowing you to always have access to the content, data, and schedule of past events. You can also easily clone your events, which is quite a time saver. 
Oxford Abstracts on the other hand doesn't have event websites, and you can't keep your event content or data for more than a year. 
Registrations & Payments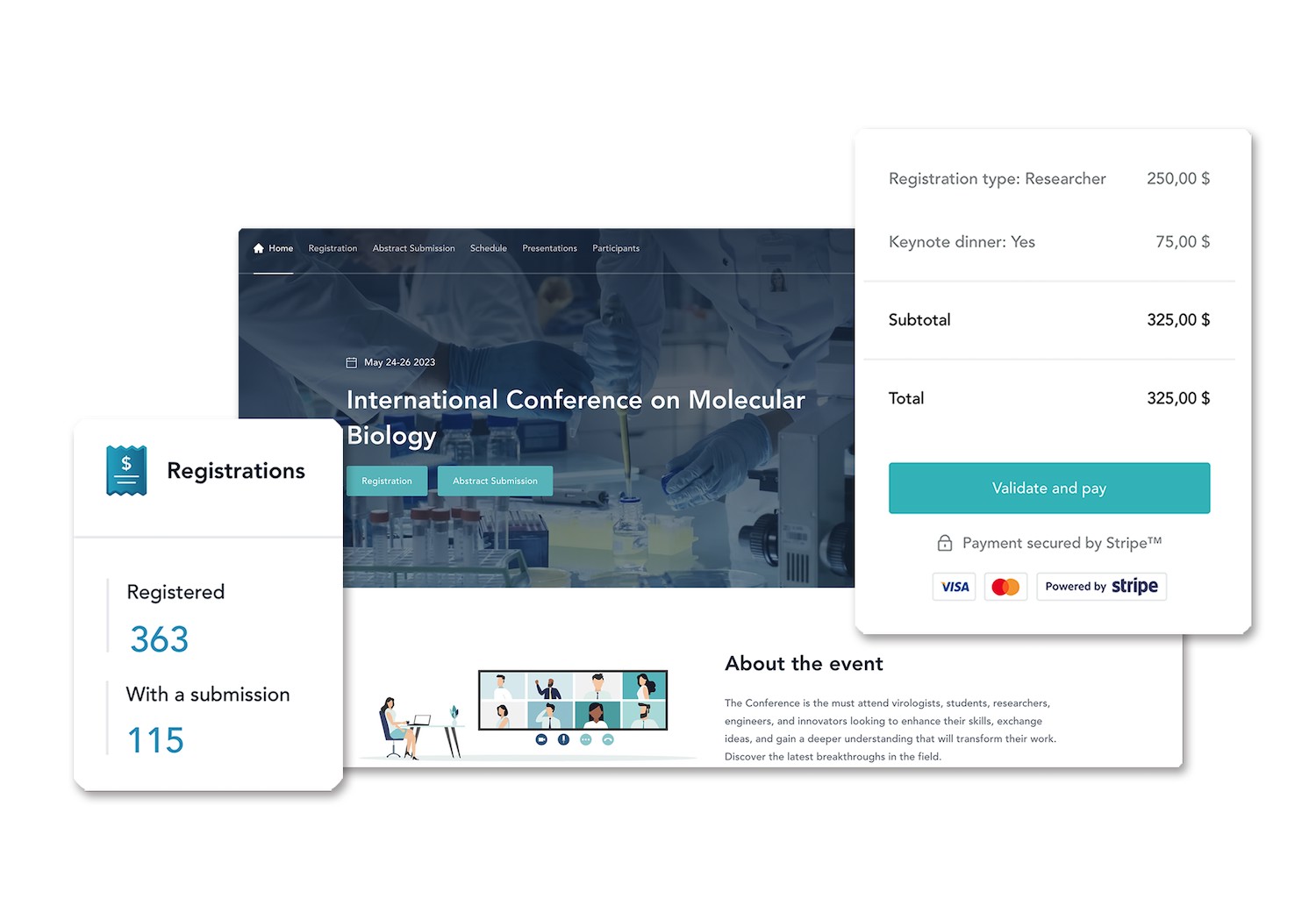 Participants can register to your event and pay via the event website very easily. 
You can customize your form so that participants can choose their registration type, specify their affiliation, field of study, meal option, or any other information you might need. You can then easily see and filter this information in your user dashboard.
Participants can pay directly in a few clicks, you can add early bird discounts, tax rules and coupon codes as well. 
Event Data
Fourwaves provide insights into abstract submissions, reviews, registrants and more. You can see your event performance at a glance. 
You can easily filter submissions and registrations by type, name, status and any other custom field you may need. From there, you can generate ready to print name tags, an abstract booklet and more, through a beautiful modern interface.
Fourwaves also enables unlimited users to your account, so you can have as many collaborators, reviewers or organizers as needed, no extra charge.
Communication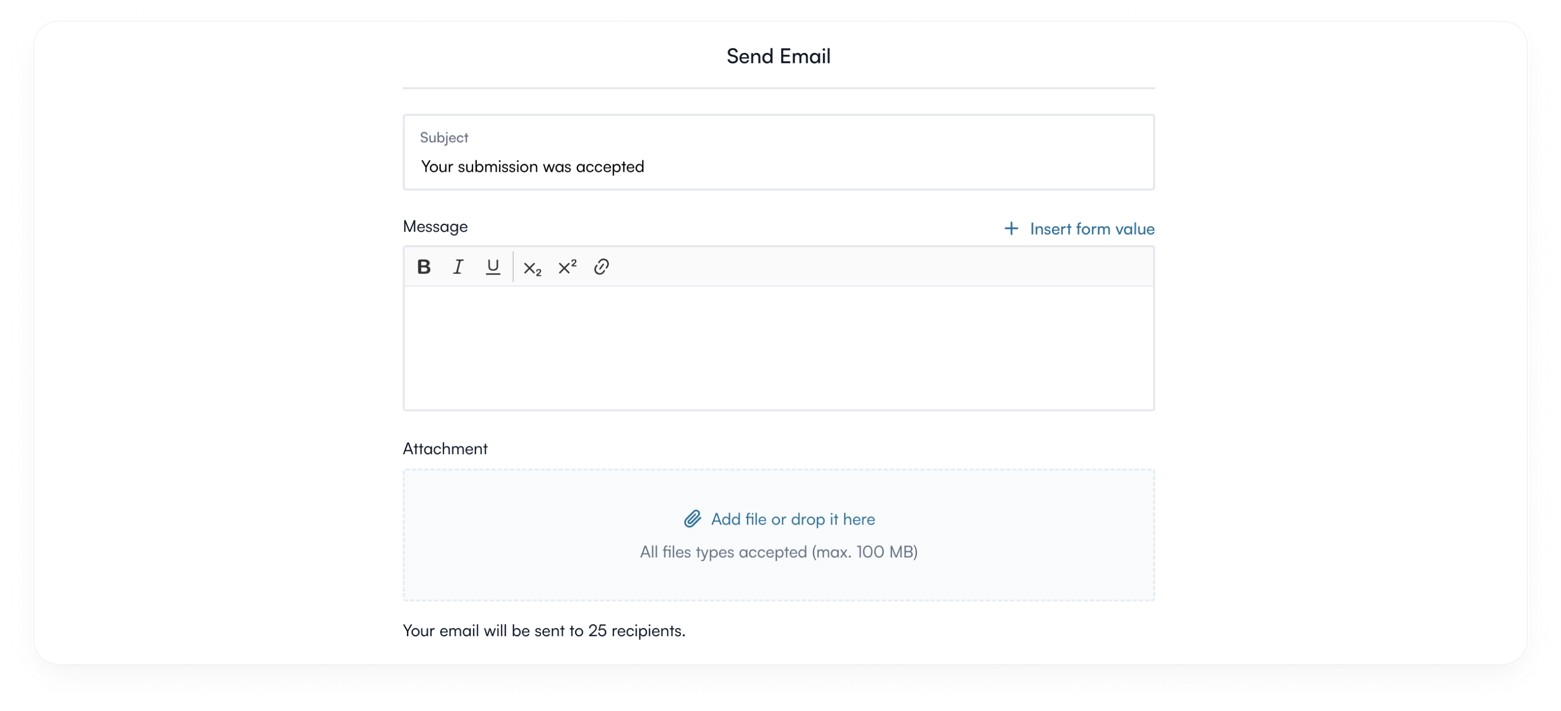 The platform offers tools for event communication, including emails and live chat to keep all stakeholders informed.
You can use fourwaves email feature to send emails to all participants, submitters, reviewers, and you can easily add variables such as "name" or "submission title" that will be automatically filled with the right information for each email sent. It's also very easy to add email attachments if needed.
Made by Scientists, for Scientists
Fourwaves was created by bioinformatics PhD students to solve event management issues they encountered. 
The idea stemmed from PhD students involved in organizing conferences and evolved to a mature company with thousands of customers around the world. Fourwaves always has the academic community in mind. Each new feature is created to help scientists and chairs with their scientific event management. 
Fourwaves also created a research fund as this is a core part of our DNA. In collaboration with the University of Sherbrooke, they established the Fourwaves Climate Change Research Fund to support graduate students focusing on climate change studies, fostering faster innovation and research in this domain.
Pricing
Fourwaves has one of the best value for money for academic event management.
You can use Fourwaves' free plan for under 25 submissions.
Paying plans start at 799$ for 100 submissions.
Conclusion
While the Oxford Abstracts system has been a reliable choice for abstract management and peer reviews, the changing landscape of event management and academia has given rise to several alternatives for conference organizers and scientists. 
Fourwaves stands out as a comprehensive and user-friendly solution, offering a wide range of features, superb customer support, and more to streamline event organization specifically for the academic and scientific community.
Compared to Oxford Abstracts, Fourwaves offers a few compelling advantages such as;
Better user experience, perfect for first time conference organizers.
A complete solution for scientific events
A powerful virtual poster session tool
Better networking and communication possibilities
A customizable & complete event website
Access to past events, content and data
If you want a complete tool that'll help you manage your abstracts, but also, your whole event, Fourwaves is the right alternative for you.