Conferences are an essential part of the scientific community, providing a platform for researchers to share their latest findings and network with colleagues. However, planning a research conference requires a lot of effort, and one of the hardest parts can be finding reviewers to evaluate submitted papers. 
Reviewers play a crucial role in maintaining the quality of your conference by providing constructive feedback to authors and helping the program committee make informed decisions about which submissions to accept. 
So, what are some of the best practices for making an outreach list full of qualified reviewers for a scientific conference? What other challenges should you keep in mind when choosing the best reviewers for your conference?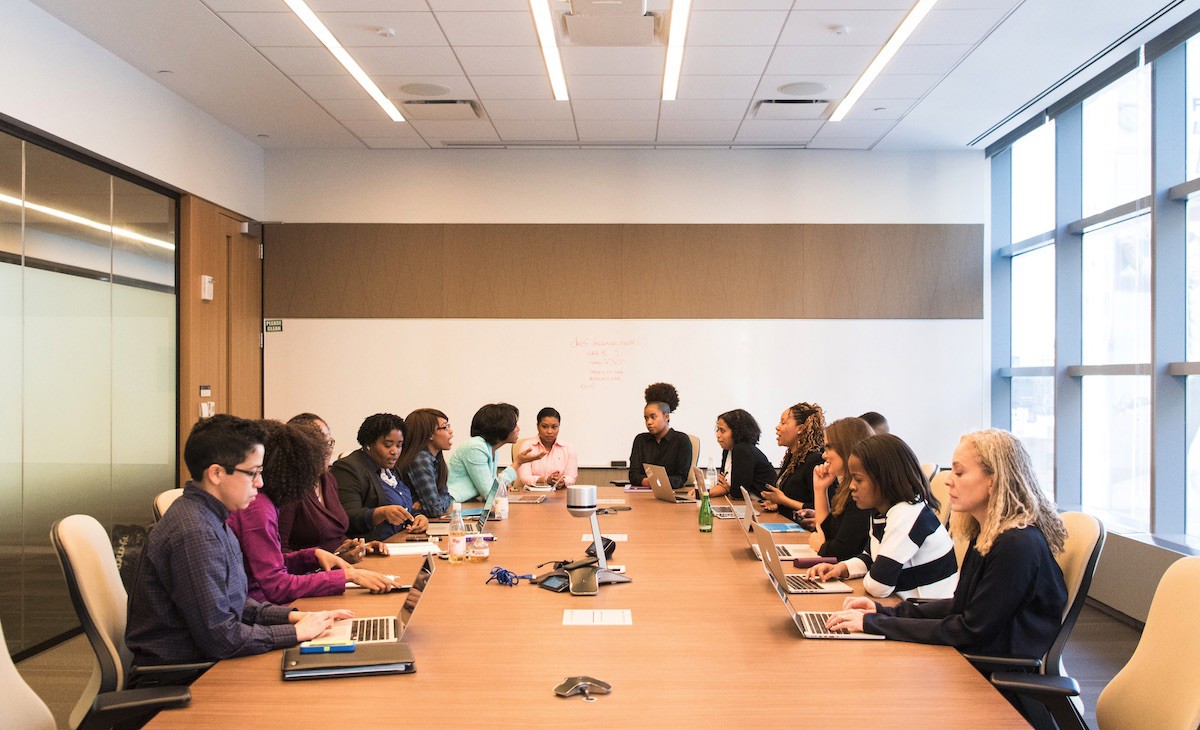 8 Tips for finding reviewers for a research conference
Putting together a list of suitable potential reviewers for a scientific conference can be a challenging task. So, here are a few tips to help you get started:
1) Form a program committee
Long before you send out your call for papers, you should consider forming a program committee to help with the submission and review process. This will result in more minds focused on the task of getting the best content for your conference. It also means a larger network to pull potential reviewers from. Depending on the size of your conference, your committee may vary from a handful of individuals to dozens of members grouped by topic.
2) Reach out to your personal and professional network
Get in touch with colleagues, collaborators, and contacts in your field who may be interested in reviewing for your conference. The biggest bonus of contacting your personal network is that the people in it are likely to be more open to your request. If they say no, ask if they can make introductions to other potential reviewers.
3) Review past conference proceedings
Identify authors who have published in your conference in the past (or who have published in similar conferences in your field). If they're already engaged in the conference circuit, it's likely they'll have the expertise and the interest to review papers for your upcoming conference. If your organization has a "blacklist" of reviewers, double-check this before reaching out just in case a past reviewer has indicated that they aren't willing to review or have been blacklisted for other reasons (i.e. being known for giving poor-quality reviews). 
4) Browse academic databases
Use academic databases like Google Scholar, PubMed, Scopus, and Web of Science to search for authors who have published papers related to your conference topic. You can then take a deep dive into each author's publication record and expertise to see if they would make good reviewers for your conference.
5) Take full advantage of social media
Post on social media platforms. Among the most popular platforms, Twitter and LinkedIn are commonly used for academic purposes and are a good place to start. Regardless of the platforms you engage with, you should join relevant groups and networks in your field to ask for reviewer recommendations (just make sure to check the community regulations for each group in case they prohibit general calls-for-reviewers or promotions by group members).
6) Contact professional societies connected to your conference
Many scientific and professional societies have membership lists that could include potential reviewers for your conference. Contact the relevant ones to your conference topic and ask if they can share their lists or make a call for reviewers on your behalf.
7) Use reviewer matching services
There are services available that can help you match your conference topic with potential reviewers based on their expertise and research interests. Some examples of this kind of service are ReviewerCredits and ReviewerFinder. 
8) Ask for alternatives from reviewers who decline
Many of your invited reviewers may decline for a variety of reasons. But, that doesn't mean they won't be able to help you find alternate reviewers. It's worth adding a request to "offer suggestions for alternatives" in your initial outreach emails. It puts less pressure on the  recipient of the initial request and gives them an option to help you in other ways than just agreeing to review for your conference.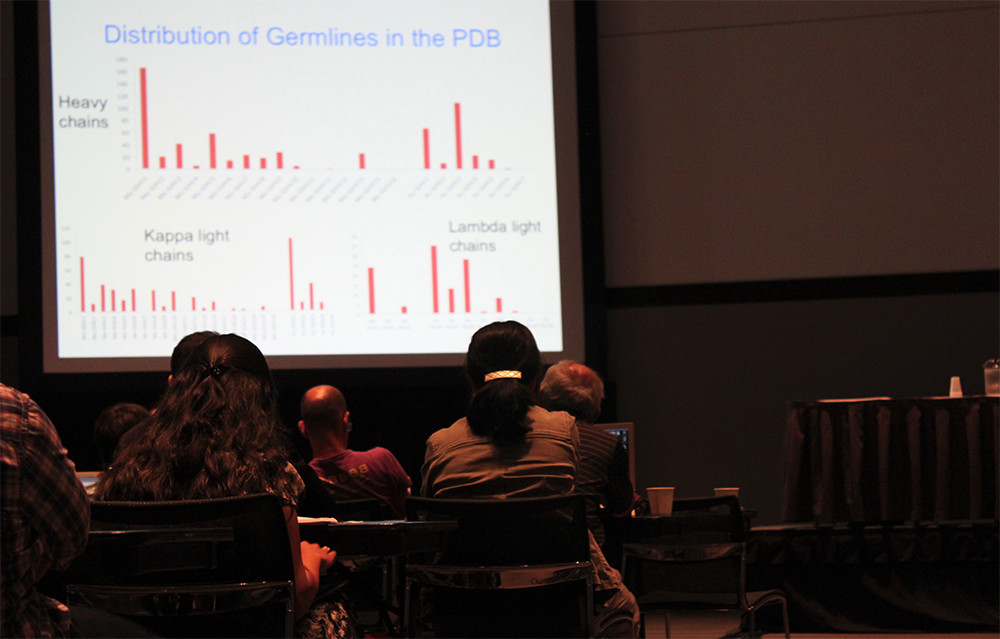 What to keep in mind when selecting reviewers
As tempting as it is to reach out to (and accept) any possible reviewer that crosses your desk, there are some general rules you should keep in mind when contacting and selecting reviewers for your scientific conference:
Consider diversity and inclusion - When selecting reviewers, consider factors like gender, race, ethnicity, and geographical location. Pulling in reviewers from diverse backgrounds can lead to more varied perspectives and improve the quality of reviews.
State your request (and any potential rewards) clearly - Clarify the expectations and requirements for reviewing. In addition, consider offering incentives such as discounts on conference registration or acknowledgement in the conference proceedings.
Contact more people than you think you'll need - It is not uncommon to experience a positive response rate of around 30% from reviewer outreach emails. This means you'll likely have to contact at least three potential reviewers for every reviewer slot you need to fill. You also want to have a large pool of reviewers to avoid piling too much work on any one person (particularly if they're helping you out on a volunteer basis).
Avoid "cold-calling" reviewers if possible - While this may be a natural result of some of the reviewer search methods we've mentioned above, it's not always perceived as a good way to contact potential reviewers. If you do send out cold-call style emails, be sure to keep a list of reviewers who ask to not be contacted like this in the future. A one-time, cold-call contact will rarely cause an issue. But, if the following year's conference does the same thing to someone who had requested no-contact, it could reflect poorly on your conference brand.
Keep potential conflicts of interest in mind - When assigning reviewers to particular submissions, make sure to double-check for any conflicts of interest to avoid nepotism. 
How to create guidelines for conference reviewers
Once you have a list of reviewers who have accepted your request, you'll want to be sure to provide an adequate level of support for them throughout the review process. Giving clear guidelines is one of the best ways to do this (like this review template provided for authors and reviewers at the ICER 2020 Conference).
Assembling guidelines for scientific conference reviewers is also an essential part of ensuring the quality and consistency of your review process. Here are some steps to follow:
Determine the criteria for paper acceptance - Reviewers need to understand your conference acceptance criteria in order to evaluate submissions properly. For example, you may want to have reviewers judge submissions based on factors like originality, significance of findings, technical quality, and relevance to the conference theme. You should also provide guidance on how to assess each criterion and how to weigh different aspects of a paper's quality.
Define the review process - Explain the review process to reviewers, including how to access and review the papers, the timeframe for completing reviews, and the expected format for the review (e.g. a standardized, multiple-choice form or a written response).
Provide instructions for communicating feedback - Give your reviewers advice on how to best communicate their feedback to authors. This may include things like outlining effective ways to give constructive criticism.
Address ethical considerations - Ensure that reviewers understand that it is their responsibility to disclose any conflicts of interest, such as having a personal relationship with the author, that could impact their review.
Test the guidelines - Before sending guidelines to reviewers, test them with a small group of reviewers to ensure clarity and completeness.
Overall, your conference review guidelines should be clear, concise, and easy to follow to ensure that reviewers can evaluate submissions accurately and efficiently.
Tools for scientific conference reviewers
One option to help you simplify your conference review process is to use research event software (like Fourwaves). Peer review software helps you allocate submitted papers to your selected reviewers. It even allows you to provide clear guidelines for your conference reviewers within the software, giving them a better experience when reviewing the submissions that have been assigned to them. 
After your reviewers have completed their review, peer review software can also streamline the author selection and notification process for your program committee.
Conclusion
Choosing a good pool of reviewers can significantly impact the quality and success of your scientific conference. And, as you've surely realized, it requires careful planning, strategic outreach, and effective communication to achieve this. By following best practices, providing clear instructions, setting realistic deadlines, and offering incentives for reviewers, you can attract a diverse and competent review team to your conference.
Ultimately, the success of your conference will depend on the collective efforts of the organizers, reviewers, and authors, all working together to advance the pool of knowledge and drive innovation in their respective fields. So, your next step should be to focus on sending out an effective call-for-papers as part of your overall abstract management process.