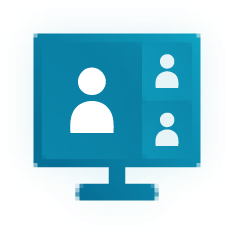 Organize a Virtual Poster Session
Collect abstracts and e-posters, publish them online and get participants to engage in video conversations. Help your participants advance their research project, forge new collaborations in a memorable online experience.
A unique virtual experience.
Showcase presentations with e-posters, figures and more
Publish your content ahead of the event to get attendees prepared
Search by keyword to find the most relevant presentations
Filter by tracks, topics or any other category
Visualize the abstract, figures with a description, the e-poster and attached slides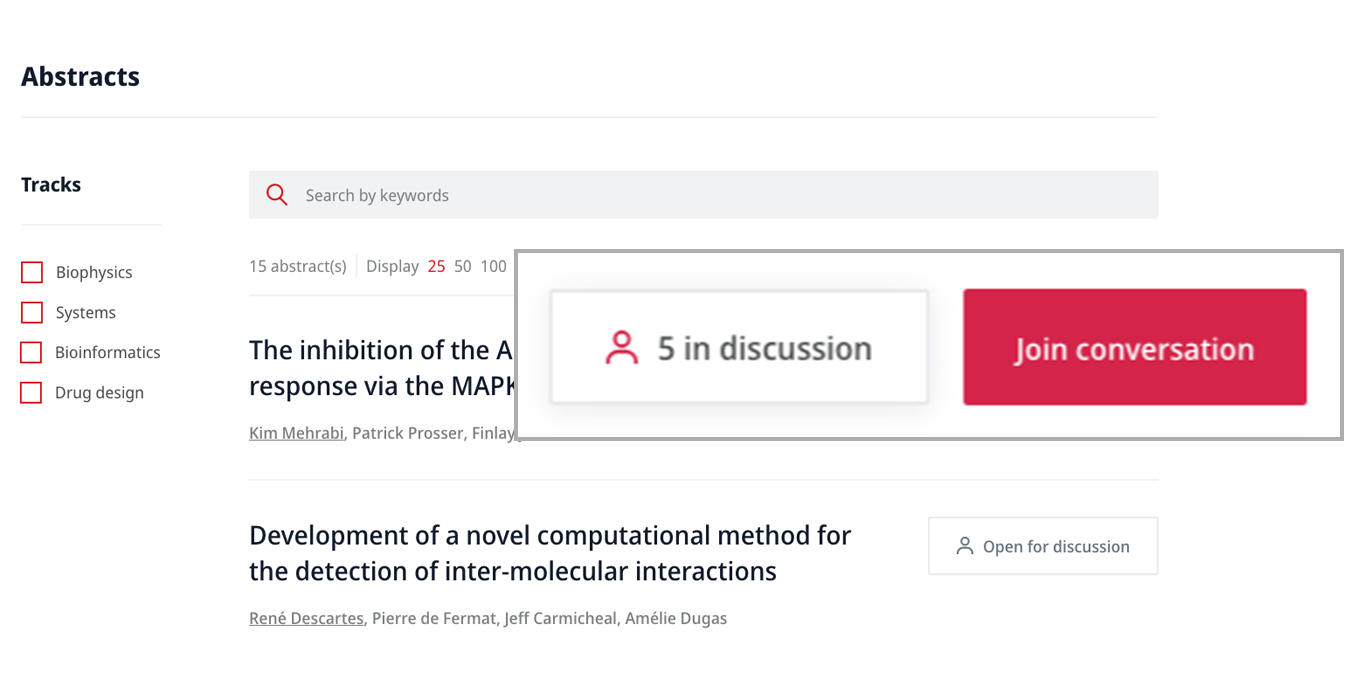 Start insigthful video conversations at a poster
Roam poster to poster
See which posters have ongoing conversations and join them
Ask your questions live to the presenter in a video conversation
Share your screen to others for more context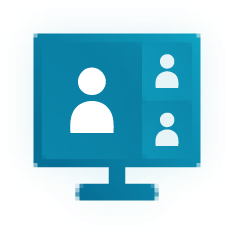 Features highlight
Showcase all submitted abstracts on your event website automatically.
Go in full screen mode or minimize the conversation to focus on the content
Share your screen to point specific areas of the poster or figures.
Participants can search by keyword and filter by topics.
Participants can explore a poster, its attached figures and a PowerPoint online.
Up to 8 participants can discuss in a video conversation while looking at the poster's content.
Participants can see which posters have an ongoing conversation and join the discussion.
Split your virtual poster session into different time slots over several days.
All conversations are encrypted end-to-end with the AES-256 standard.
Ready to take your first steps ?
Need a live demo or a quote?
Get a quote