Context
Annual conferences are an important part of the Cancer Biology PhD program at the University of Zurich. These events provide students with essential experience communicating their research and connecting with others in their field.
For program coordinator Bettina Rausch-Malina, poster sessions are a valuable element because they allow students to discuss their work with peers and be challenged to answer difficult questions that could highlight new ways of looking at the research.
In 2019, the program hosted its seventh annual conference. This was before the Covid-19 pandemic, and students were using a complicated system of file maker databases, excel sheets, manual emails and basic design software to plan, gather presentations and structure the conferences.
The process was cumbersome and time-consuming, leaving much room for human error.
The problem
With Covid-19, events shifted to a virtual format. Bettina needed a solution that would enable the continuation of these annual conferences.
After evaluating three conference management platforms, Bettina realized that the comprehensive virtual poster session functionality offered by Fourwaves quickly made it clear that it was the right choice for them.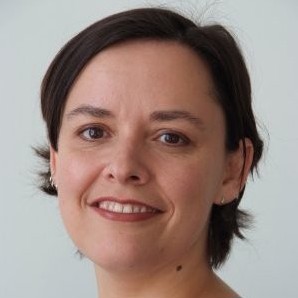 Bettina Rausch-Malina
University of Zurich
"The Fourwaves platform is perfectly designed for a researcher who wants to organize a scientific event. Everything you need is just there – you don't have to search for anything."
The solution
The team chose Fourwaves to plan their upcoming virtual event, and they were very happy with the results. The platform was easy to work with, and any time the students had a question they could connect with the Fourwaves support team who provided answers right away.
While efficiency wasn't what originally attracted the team to Fourwaves, the platform offered features that removed the necessity to spend hours manually inputting registration data into spreadsheets and tediously designing conference programs. 
The platform took care of all this for them, so they could focus on the things that they do best – planning their presentations and moving forward with their research. 
"Fourwaves' announcement, registration and abstract submission system, plus their program and abstract booklet creation, saves so much time. It's one of the reasons we decided to keep using the platform as our events came back in-person." – Bettina Rausch-Malina
Bettina and team also enjoyed how Fourwaves presents abstracts in a way that allows conference participants to filter through the sessions and areas of research and choose the ones most relevant to their areas of interest. 
Those features increased the impact and efficiency, but what the team at University of Zurich found most valuable was the simple and seamless process to organize poster sessions and encourage participants to get engaged.
"A participant can log-in, bookmark the presentations they like most, see which sessions they will be in – and gives them options to get in touch with presenters." – Bettina Rausch-Malina
The team recognized that these features would also be extremely helpful when planning an in-person event.
The results
The team will continue using Fourwaves to organize their meetings of all formats moving forward. 
While it's true that Fourwaves was instrumental in helping Bettina and team transition to virtual events during the pandemic, once they started using the functions and features to streamline so many elements of the planning process, it became clear that Fourwaves was also a game-changer for their in-person events. 
They hosted an in-person conference in June 2022, heavily relying on all the functions and features included in the Fourwaves platform to take their event to the next level.
The team will continue with an in-person format in 2023 and have no doubts that Fourwaves will be an instrumental part of their plans. Thanks to the cloning feature, the organizers can easily start from the previous edition, saving tremendous amounts of time year after year.
About
The Cancer Biology PhD Program offers ambitious and talented students interested in cancer research a stimulating international environment. The program runs under the umbrella of the Life Science Zurich Graduate School. The program consists of leading oncology research experts from both the University of Zurich (UZH) and the Swiss Federal Institute of Technology Zurich (ETHZ).
Organizing in-person or virtual poster sessions?
Try Fourwaves
Book a demo
TRUSTED BY TOP ORGANIZATIONS
Explore other customer stories
Just 12 weeks before their event, OHBM had to find a new event software to power their international hybrid event. The results: everything happened without a hitch with huge success.
In 2018, the BC Diabetes Research Network (BCDRN) at UBC built a new website so their network could handle online conference registrations and abstract submissions more efficiently.