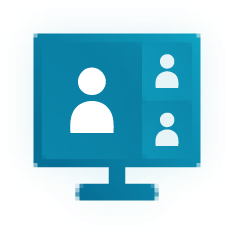 Organize interactive virtual poster sessions
Collect abstracts and poster presentations, publish them online and get participants to engage in video conversations.
Make virtual poster presentations an integral part of your academic conference
Post poster presentation abstracts and content ahead of the event
Search by keyword to find the most relevant poster presentations
Filter by session, topics, or any other category
View the poster presentations' abstracts, figures, virtual posters, slides, and videos.
Engage participants in video conversations about poster presentations
Roam from one poster presentation to another
See which poster presentations have ongoing conversations and join them
Ask questions live to the presenter via a video conversation
Share your screen with others for more context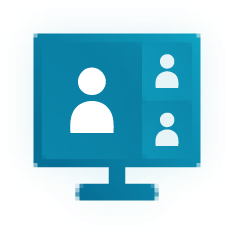 Features highlight
Showcase all submitted abstracts on your event website automatically.
Go in full screen mode or minimize the conversation to focus on the content
Share your screen to point specific areas of the poster or figures.
Participants can search by keyword and filter by topics.
Participants can explore a poster, its attached figures and a PowerPoint online.
Up to 8 participants can discuss in a video conversation while looking at the poster's content.
Participants can see which posters have an ongoing conversation and join the discussion.
Split your virtual poster session into different time slots over several days.
All conversations are encrypted end-to-end with the AES-256 standard.
Ride the wave!
Create amazing learning and networking experiences with virtual poster sessions.
GET STARTED