The evolution of new technologies has caused a digital transformation in almost every industry and field of interest, including academia. Technology has changed the way that academics conduct research, document findings, and collaborate with peers. 
Academics can now rely on new avenues of collaboration that didn't even exist when they launched their careers. Networks like SSRN and Mendeley provide opportunities for researchers to share their work for increased collaboration, and abstract management tools streamline the peer review process required by legitimate academic conferences and journals. 
As this digital transformation accelerates, researchers can now access a vast array of apps aimed at simplifying their workflows and facilitating information sharing. While these apps have the potential to improve the way scientists conduct and share their research, the selection can be overwhelming. 
Based on our experience and extensive research, here are the 11 best apps available for researchers in 2023.
Fourwaves is a conference management software for researchers. Their free web application allows you to create a complete event website, manage abstract submissions, peer reviews, host virtual poster sessions, manage registrations and more. 
It's the easiest way to organize scientific events as the tool was crafted with researchers in mind every step of the way. 
Fourwaves can be used not only for in-person events but also for hybrid and virtual conferences. They offer a complete virtual venue to access live streams, chat or call other participants and attend virtual poster sessions.
You can go as far as mass email your attendees, automatically generate your event schedule or even print out your name tags; everything you need for your event is in one place.
Most interesting features: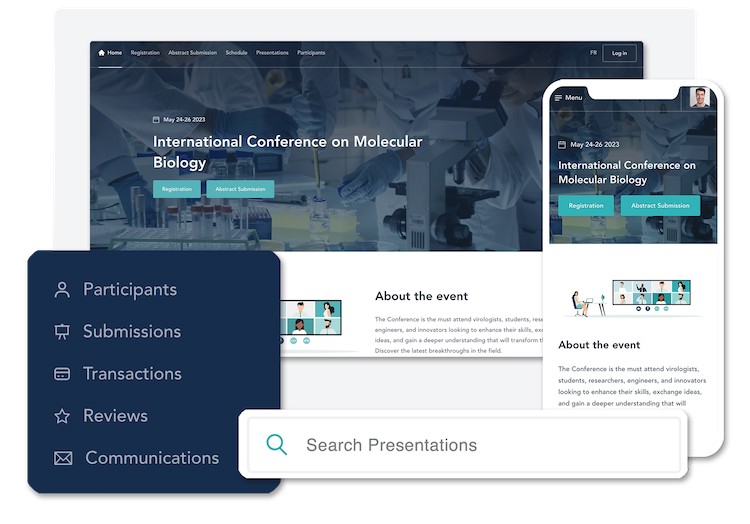 R Discovery is a free app that empowers researchers to save time wading through a sea of academic research papers by finding the articles that are most relevant to your work and delivering them to you each day. It curates over 96 million research articles which includes over 24 million open access articles. 
The app is mobile-only, available for download on the Google Play App Store and the Apple App store for mobile use on your Android device, iPhone or iPad. The app scans papers from all major disciplines in the arts and sciences. 
Most interesting features:
As soon as you sign up and submit your areas of interest, R Discovery will serve you the top three related articles in a news feed each day.
R Discovery uses AI to learn your reading interests over time and populate your news feed with content increasingly tailored to your specific interests.
The app provides export functions for easy integration with reference managers to organize your citations.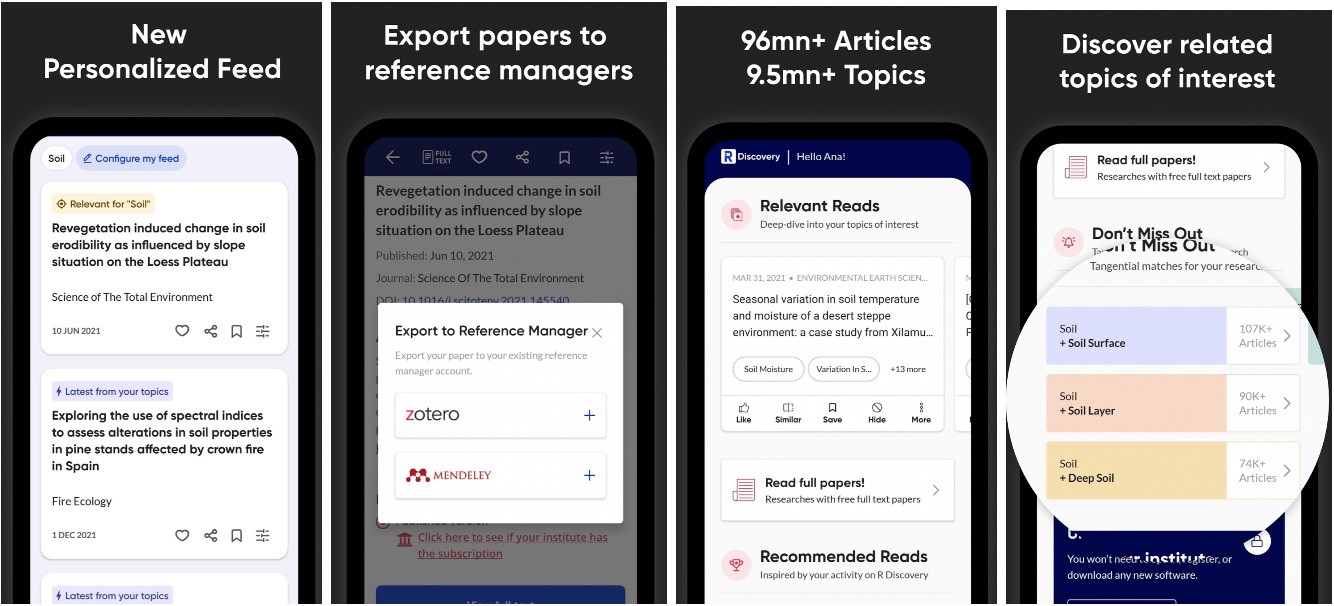 LabArchives is a web-based application that acts as a digital lab notebook, helping researchers keep their work and notes organized to improve productivity in their labs. Users can access LabArchives to make notes, store images and data, and use the search feature for simple access to all of their material. 
There are also Android and iOS versions of this app available in the Apple App Store and Google Play App Store that allow users to access their digital notebooks from their Android devices, iPhones and iPads and have instant access to all of their data, from anywhere. While there are Premium and Enterprise versions of the platform for more advanced use and collaboration, individuals and small teams can access a free version that still includes unlimited notebooks and 1GB of storage. 
Most interesting features: 
Makes it easy to store and share data between your team members, with user-friendly search functions. You can even share DNA sequence files in over 30 formats! 
Access information from your desktop or your phone, thanks to the free iOS app for your iPhone or iPad. There is also an Android app available in the Google Play store, but based on reviews it appears that functionality is limited. 
Data security that lets you determine file access and sharing limitations, so you know exactly who is viewing your files and when.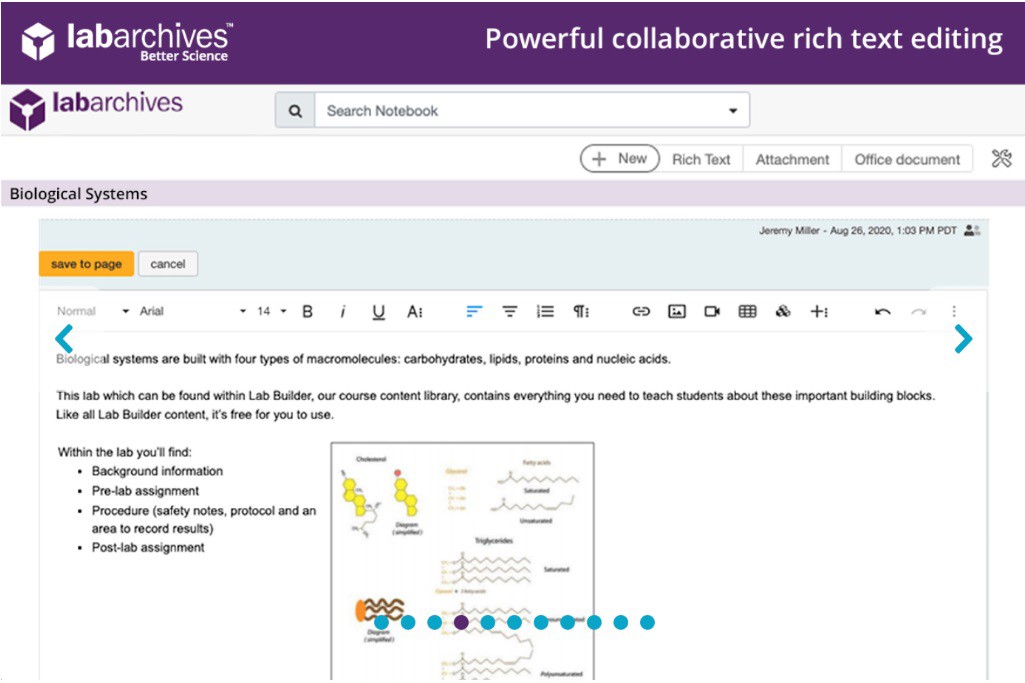 Typeset is a web-based application that was created to help researchers write, collaborate, format and submit research papers for publication. Typeset allows you to upload your work to their platform, and use their AI to reformat your research and submissions to meet the publication requirements of various journal and conference organizers. 
Typeset works seamlessly with reference management software like Mendeley, Zotero, Paperpile and more. It allows users to choose from over 45,000 verified journal formats and export your work to Word, LaTex and PDF formats. 
Typeset does not offer mobile apps for Apple or Android devices. There are a variety of subscription levels available with pricing ranging from free to $20 per month. 
Most interesting features:
Editing features that increase the chances of being published.
Integrations that enable you to submit research for publication directly from the app.
Plagiarism and grammar checker for increased quality and peace of mind.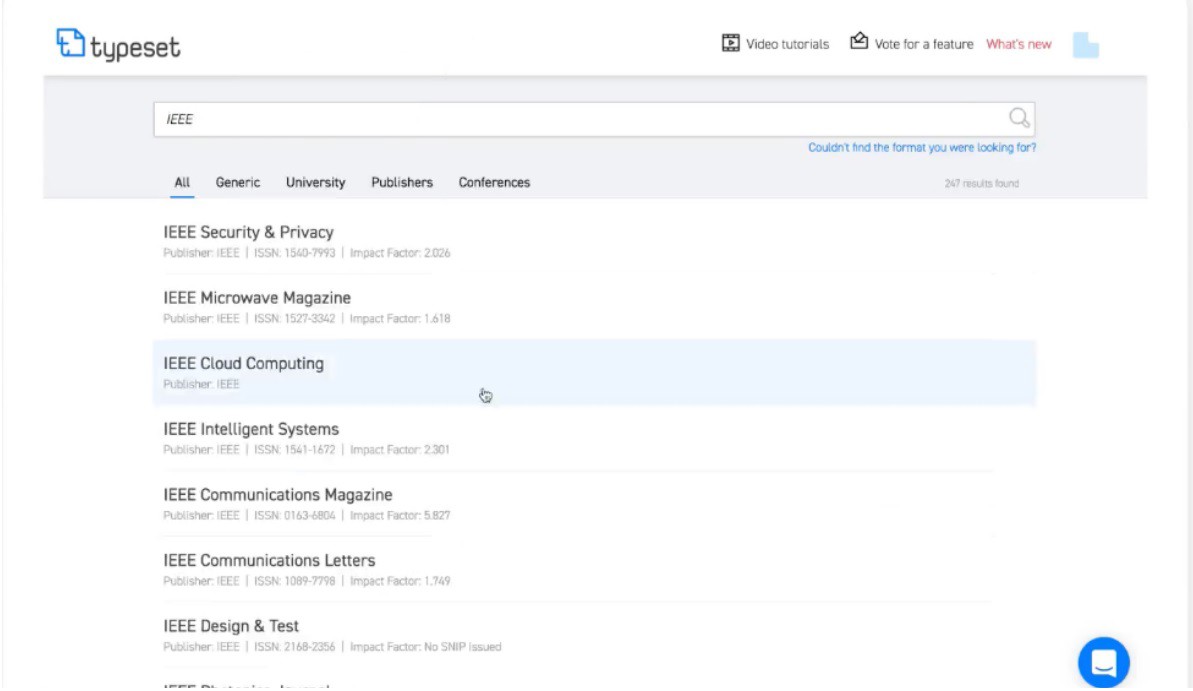 The BenchSci platform was built to use advanced biomedical AI to help source the materials that scientific researchers need to move forward with their work. 
Once the app user enters their protein target into the BenchSci platform, the app will sift through thousands of reliable information sources like websites and scientific publications, delivering options that will help determine the antibody or reagent needed.

BenchSci is a web-based application that is not available for Android or iOS. It is used by more than 48,000 individual scientists and over 4,000 institutions. BenchSci boasts that their tools can accelerate projects through their AI-powered reagent and antibody selection process, cutting the selection time from 12 weeks to 30 seconds. By empowering researchers to find the antibodies and reagents they need easier and faster, BenchSci reduces the number of materials they need to purchase and experiment with, therefore reducing costs. 
Most interesting features:
AI-Assisted Reagent Selection, which uses AI and automation to reduce the errors and inefficiencies in the reagent and model system selection for scientists. 
AI-Assisted Antibody Selection, which follows the same principle as the reagent selection but focuses on antibodies. This feature is free for you to use if you are a student or researcher at an academic, government, or nonprofit institution. 
Things change quickly, so the platform is constantly updated to add new antibody and reagent products to ensure that users can access everything available.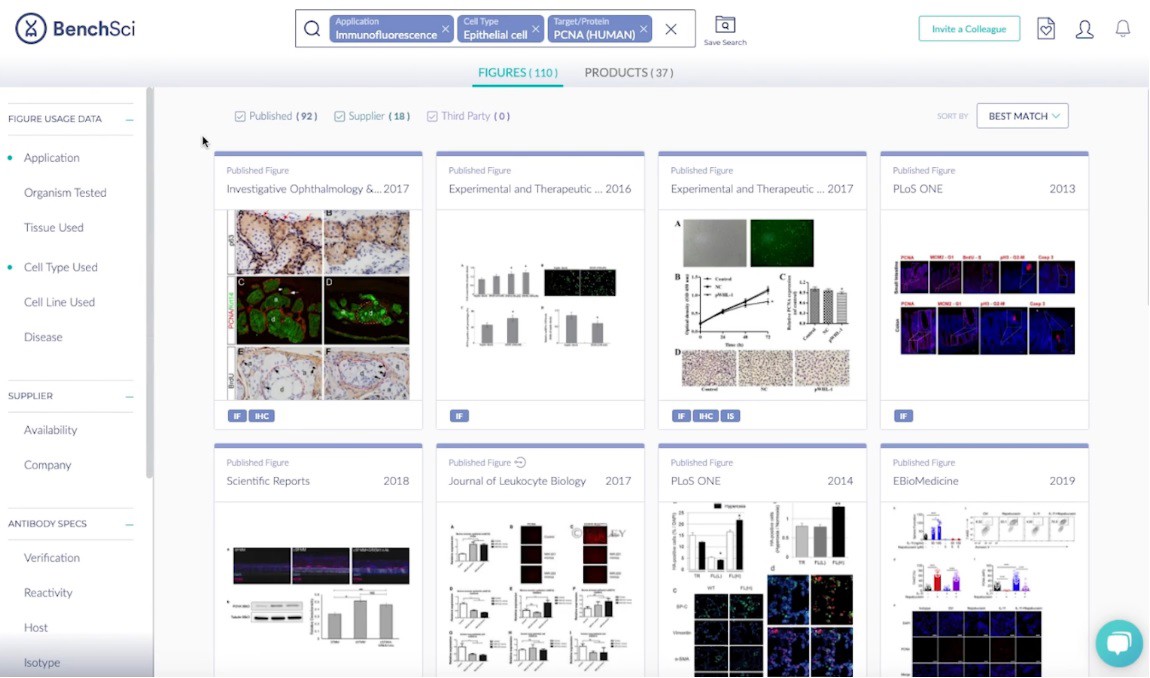 There are many Electronic Lab Notebooks (ELNs) available on the market, but the eLabJournal takes the concept of ELNs to the next step. eLabJournal was designed to increase productivity and efficiency in your research lab and simplify the process of organizing and locating data, collaborating with peers, and exporting files into a variety of formats. 
This is a web-based application with mobile versions available on the Google Play and Apple App Stores. Academics can purchase a subscription to the eLabJournal for $15.55 per month, while Industry users are charged $41.95 per month. 
Most interesting features: 
This ELN uses a simple, intuitive interface that was specifically designed to meet the needs of those in the life science research and development field. 
Facilitates the ability to link data with functionality to upload images (via the Android and iPhone apps) and a wide range of file types. 
Seamlessly integrates with eLab's other products through their SDK and APIs, providing extensive customization opportunities to meet the specific needs of your lab.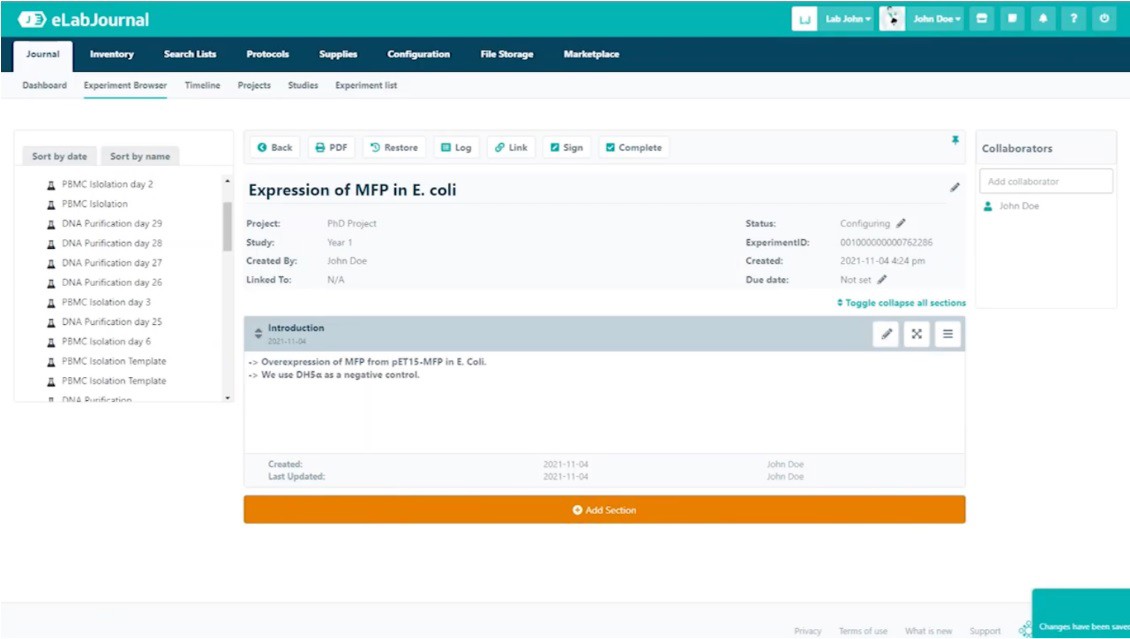 Connected Papers is a web-based application that provides a uniquely visual representation of the published research available in a certain field. This helps researchers and scientists browse the information available related to their field of study and ensure that nothing is being missed as they prepare their work for submission. 
The app works when a scientist enters their research topic into the search bar. Within seconds, Connected Papers reviews tens of thousands of papers related to that topic, and creates a visual map showcasing all of the work available for the scientist to review and consider in their research. Connected Papers is currently not available on the Apple App Store or Google Play App Store. It is completely free to use. 
Most interesting features:
The visual maps create an easy-to-follow pathway that showcases how closely related particular sources are to the work you're conducting.
The app creates clusters that groups papers based on their level of similarities, and pushes less relevant papers away.
Connected works scans the citations used by various sources and classified papers to be closely related based on how many citations overlap.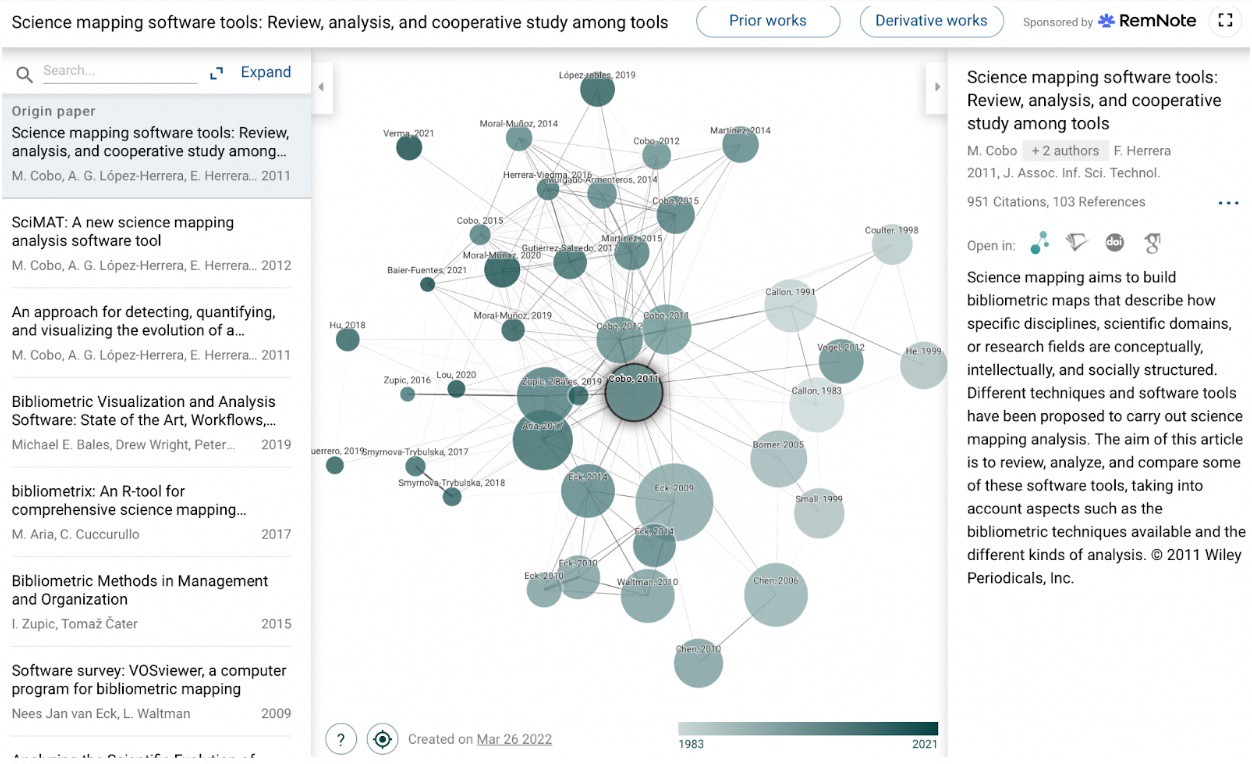 The Papership app allows you to store, annotate, manage and share research papers from anywhere. Available on your Mac, iPhone, and iPad, Papership syncs with popular web-based platforms Zotero and Mendeley to allow app users to access their curated research libraries stored in their Zotero and Mendeley accounts conveniently and remotely. 
Most interesting features: 
You can choose a free version of the app which can integrate with annotation apps like Evernote, or purchase the annotation function of Papership for $9.99 per month.
Documents annotated through Papership can be shared via email, SMS, iMessage, Facebook and Twitter. 
Papership provides quantitative measurements of the significance of a publication to alert the reader as to the legitimacy of the research. It measures both peer-reviewed and non-peer reviewed sources.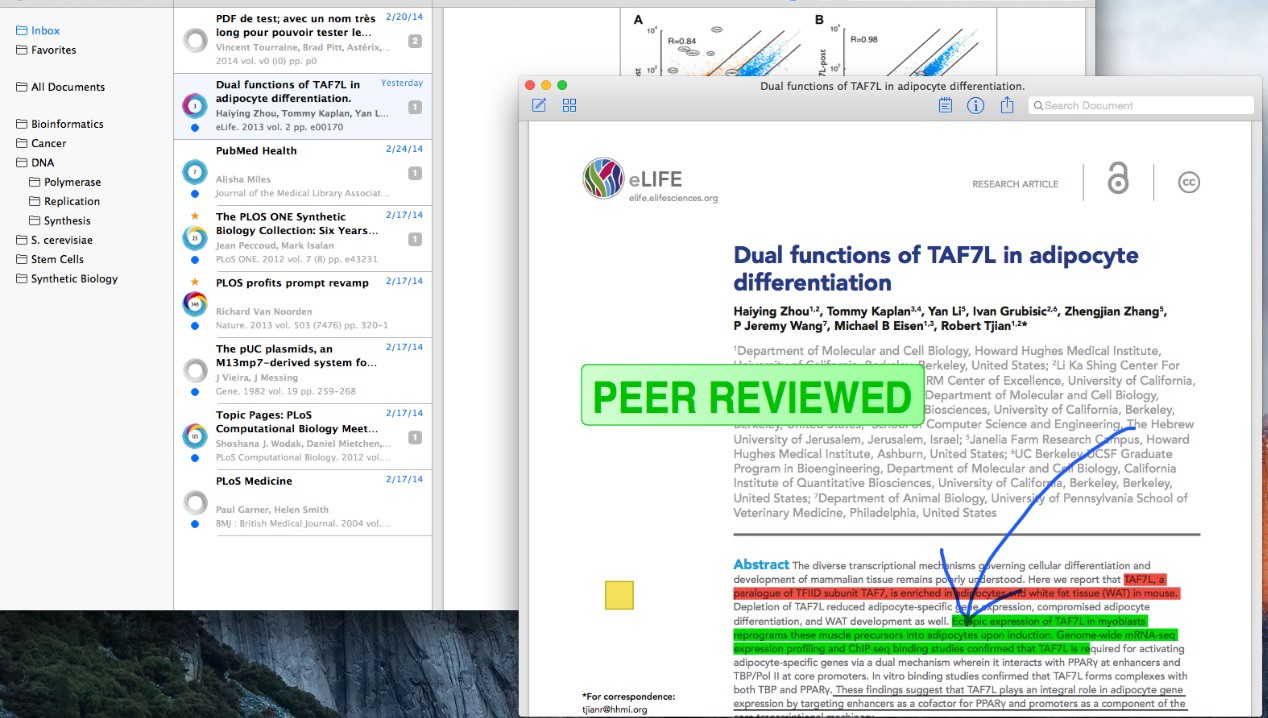 Ganttpro is a web-based project management application that helps research teams plan and organize projects through the use of collaborative Gantt charts. By providing the ability to create interactive Gantt charts online, GanttPRO makes it possible to plan and control many projects at the same time. It empowers researchers to organize and schedule tasks, set deadlines, identify dependencies and manage resources, all while making this information readily available to all collaborators. GanttPRO is available in a mobile version that can be downloaded for your Android and Apple mobile devices. The company offers a free trial and once that is complete different app packages are available that range from $7.99 to $19.99 per month. 
Most interesting features: 
Drag and drop capabilities to make it simple to organize and reorganize as inputs, outputs and priorities change
Allows for the creation of multiple workspaces to separate personal tasks from overall team projects
Collaborative functions make it easy to track the progress of each team member and step in to help whenever needed.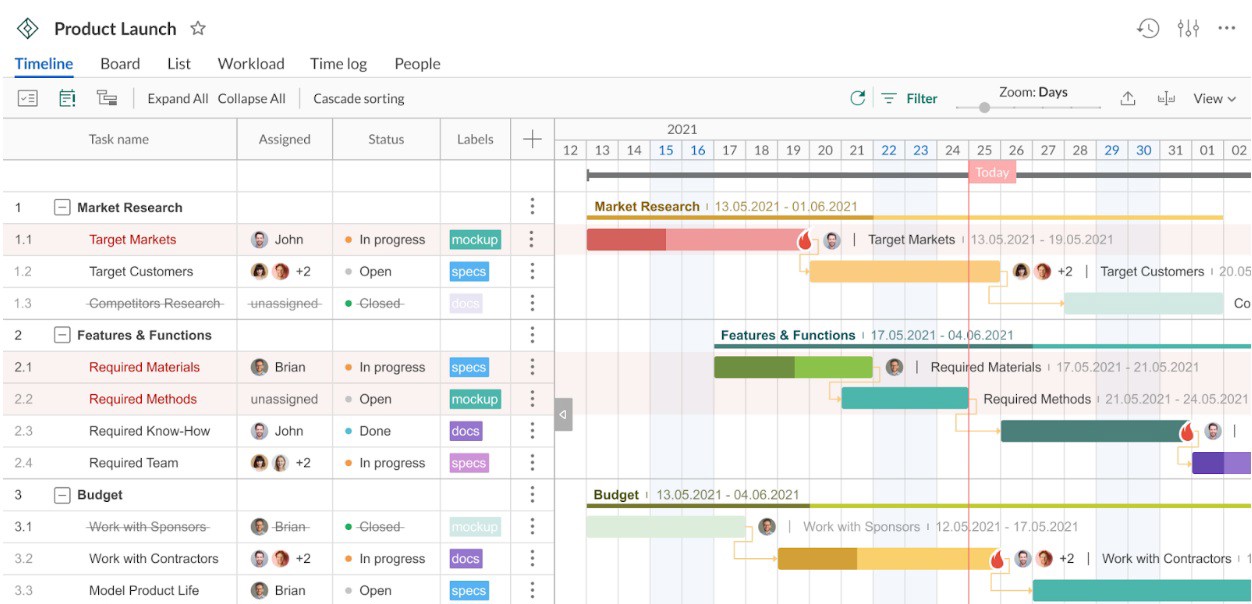 Trello is an app that can be used by academics, researchers, marketers, computer scientists and basically any other student, professor or business person interested in seamlessly collaborating and managing projects on-the-go. Trello is organized in boards, lists and cards that are customizable and expandable as the project and team grows. Trello easily integrates with other popular apps like Dropbox, Slack, Chrome, Teams and more. It is available for Android and Apple mobile devices on the App Store and Google Play App Store. 
Most interesting features: 
Timelines that allow all team members to stay on track and be held accountable to deadlines
Table views that connect work across a variety of related Trello boards
A handy Dashboard that highlights usage and engagement stats for all of your boards.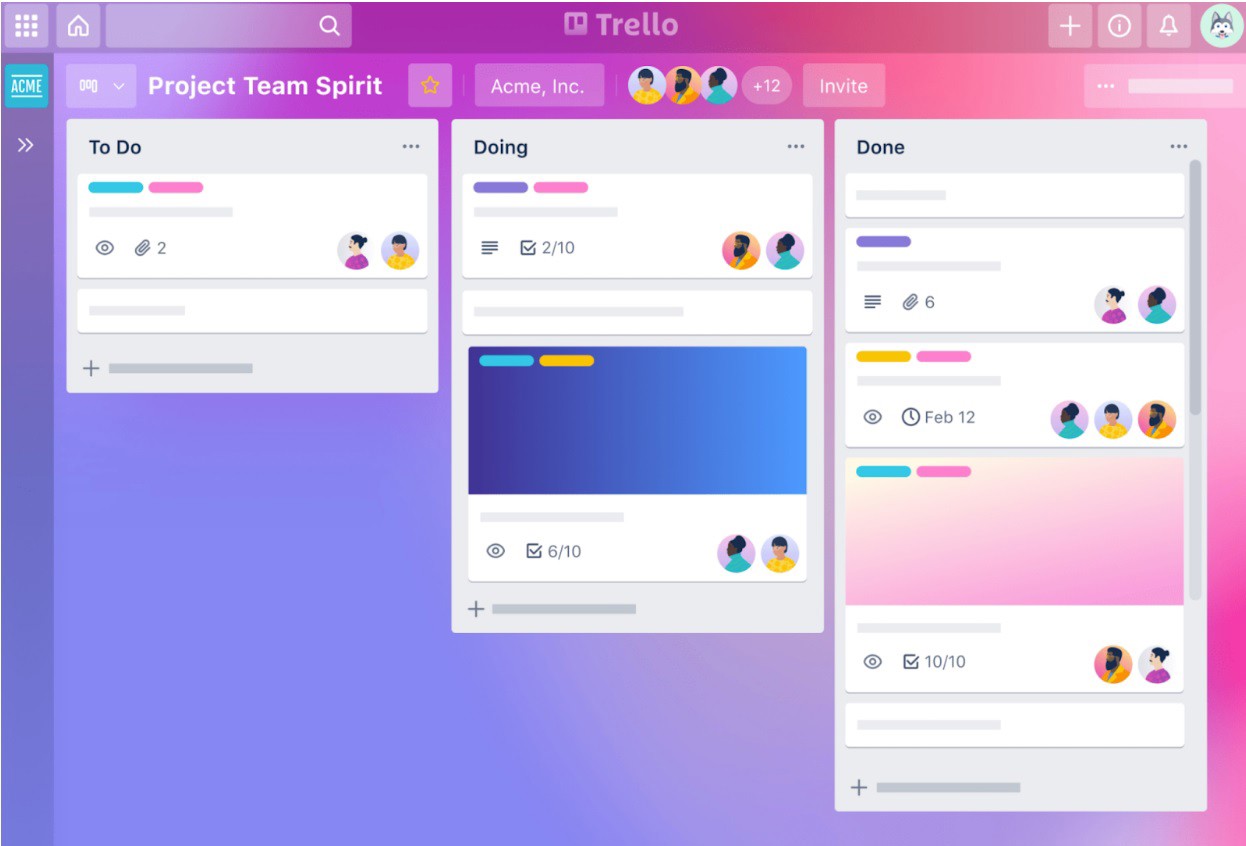 The Researcher app was built to make it easier for researchers to find academic articles relevant to their work. By aggregating over 19,000 sources that include peer-reviewed academic journals, blogs, podcasts and recordings from live events, Researcher helps scientists stay up-to-date on emerging trends and information related to any given field of study or interest. The creators of Researcher claim that their app is "like social media, but better." The Researcher app is free to use and is available for download on the Apple App Store, the Google Play App Store and the AppInChina App Store. 
Most interesting features: 
Filter options that allow you to sift through tens of thousands of sources in seconds
Notification options to ensure that any time a new source is published that relates to your stated interests, you'll find out about it right away.
Bookmarks that make it easy for you to come back to an interesting piece when the time is right, without having to search.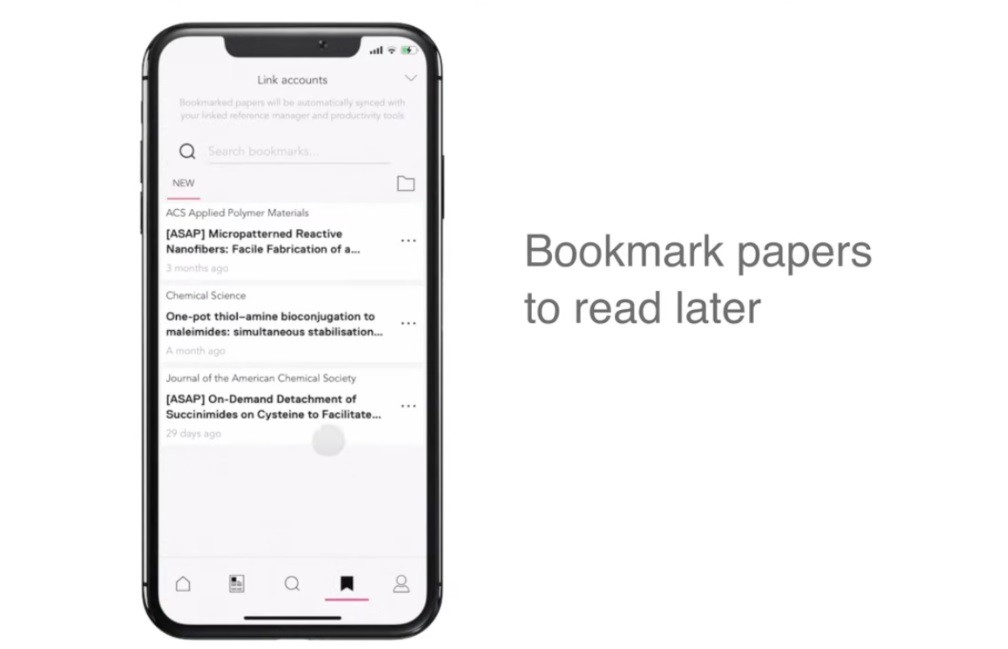 Conclusion 
The apps listed above can help you be more efficient, collaborate better with your colleagues, and get more organized. We hope one or more of them considerably help you with your research. Let us know if we missed any!